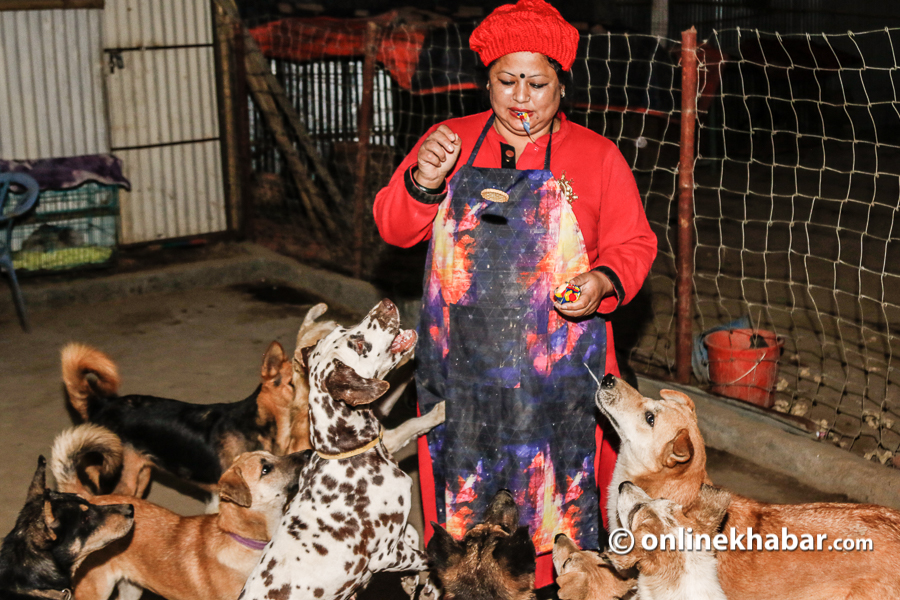 For many, 5 PM is a time to finish work and head home, but that's the time when Shreejana Shahi Thakuri's day begins. As dusk sets in, she helps two vets clean the wounds of a German Shepherd whose face has been eaten up by maggots. .
"One veterinarian suggested that I euthanise the dog but I don't think I can do that,"  she says as she receives another call. Another wounded dog needs to be rescued.
Thakuri is the founder of Shree's Animal Rescue Nepal, a dog shelter started two and a half years ago at her house in Baneshwor. What started with a few dogs has now gotten so big that she had to relocate to Dhapakhel, where she looks after over 200 dogs.
The calling
Although Thakuri had been fond of dogs from an early age, it was only in 2016 that she realised dogs mean a lot more for her. Her calling came when she found an abandoned dog and she took him to a shelter for treatment. "I asked them to give the dog some vaccines. But when I called the shelter after two weeks, they said that the dog was no more," she remembers. They told her that the dog died during spaying but I don't think that happened. "They didn't bother calling me for updates nor did they tell me he had died. I felt bad which is why I thought about opening a dog shelter myself."
Of the 200 dogs living in her shelter, most that have been abused, abandoned or are suffering from diseases. Some are missing an eye, others don't have legs. But without any hesitation, Thakuri looks after them all.
Many would think that the dogs in the shelter would be limited to local breeds. But, the shelter is also home to exotic breeds such as Labradors and Japanese Spitzs, abandoned by their owners. She also looks after dogs involved in hit-and-run cases.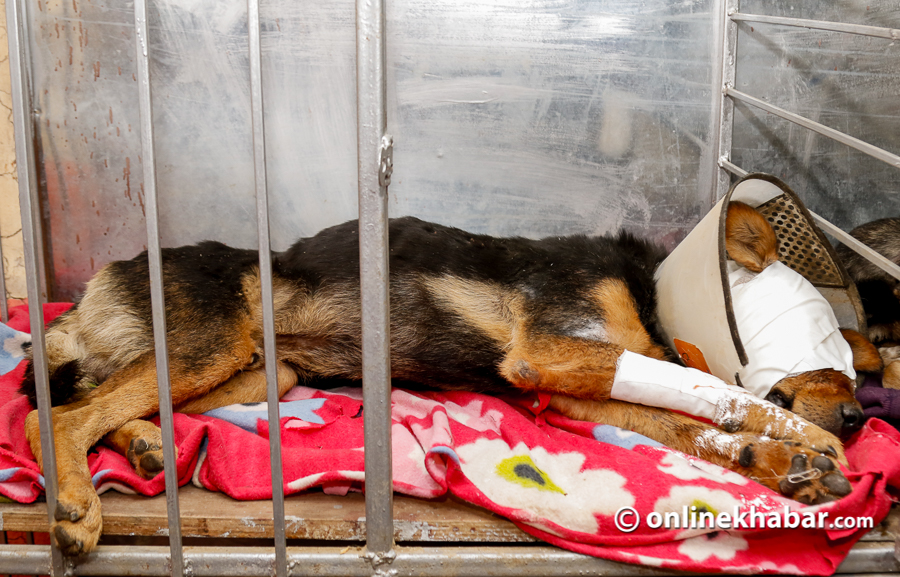 "I'm not doing this for money. Nor am I doing this for fame. I do this because I want to do it. These dogs have no one to call their own and I'm just doing my bit because I love dogs so much," she adds.
But due to financial constraints, nowadays she only takes injured dogs under her wing.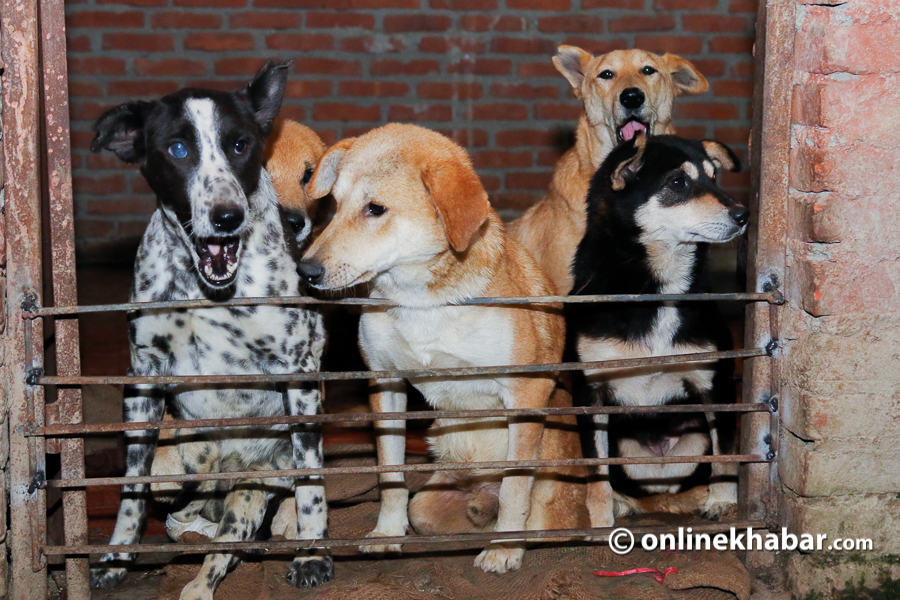 Managing the books
Taking care of over 200 dogs isn't easy. She adds that this journey hasn't been easy because it is evident that this isn't everyone's cup of tea. "No one does this because this requires sacrifice. To give up a family and take care of these little dogs isn't easy."
Thakuri shares that the average monthly cost for medical treatment, food and medicines can reach as high as Rs. 300,000. "The medicines for dogs are as expensive as the ones for humans and the vet bills are expensive. At an average, we use one sack of rice a day to feed everyone. The occasional meat and egg make it quite hard to balance books."
To manage the shelter, Thakuri sold her house. This has helped her foot the bills. She also gets help from her husband and other sporadic donors. "I wish more people helped but I don't want to run this based on hope. For now, I have the funds to sustain this place and sometimes I get funds from generous people like Andeep who help and motivate me to keep going," adds Thakuri, who doesn't get much support from her family.
The only support she gets is from the small team that helps her take care of these dogs daily. In her team are three veterinarians, two volunteers and a few locals.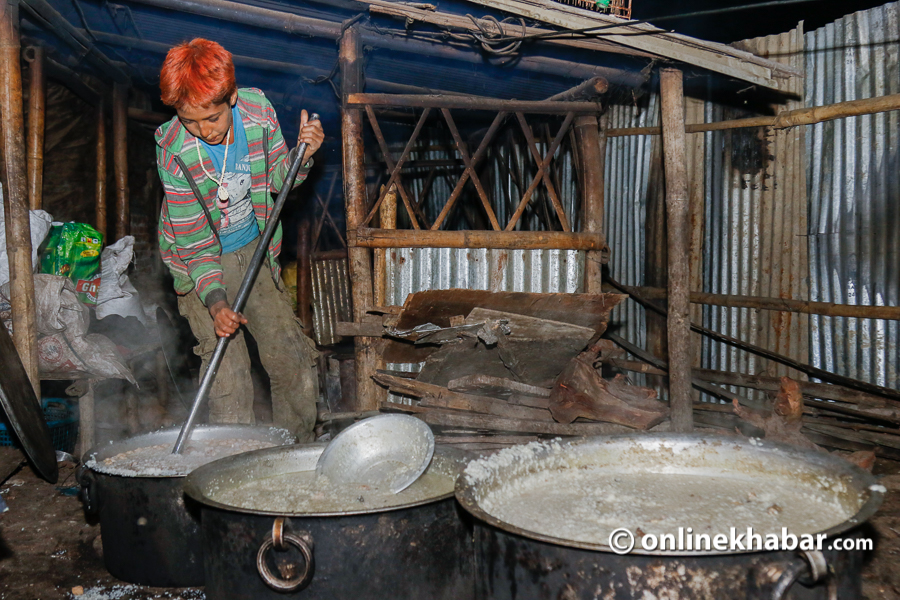 "Earlier, I had more volunteers but I started to get bad vibes. That is why I told them to leave. They tried to take advantage of the shelter and started taking money from people. I do this because I love dogs not because I want money. I do it from the heart."
Tough times
Her journey so far has been replete with hurdles. As her house was not big enough for dogs, Thakuri leased a plot of land in Kusunti. She had nearly finished building a shed for her dogs when a powerful Maoist leader who owns a nearby property forced her to stop. "He claimed that that the dogs would spread disease in the area and brought a mob to threaten me."
She adds that even in the new place the locals aren't cooperative. "Everyone complains about the dogs. If they didn't do that I wouldn't have had to help these poor souls," she adds.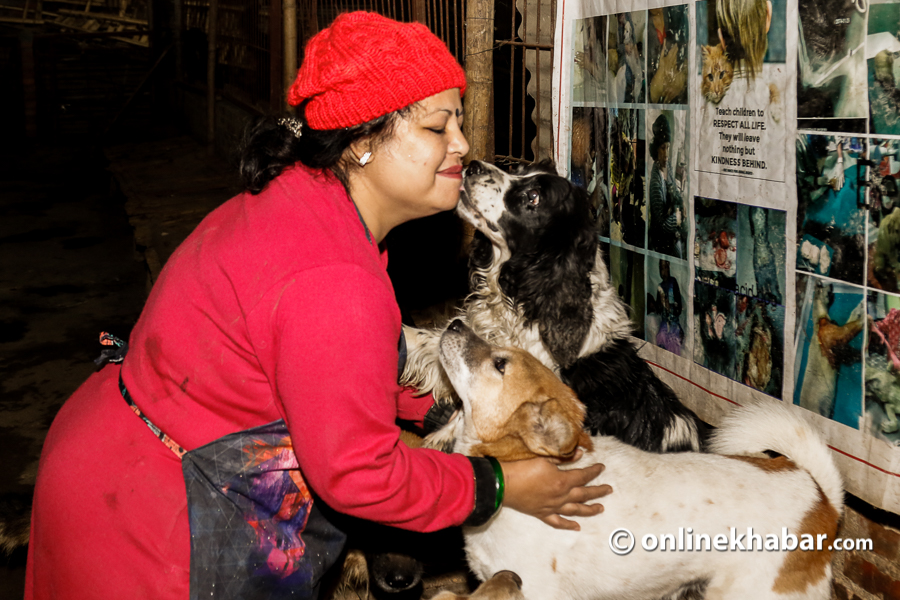 When asked if she received help from the government, she laughs at the thought. "The government doesn't take care of people, how can I expect them to take care of dogs? I've never thought of going to the government for help because I know it is of no use. If they wanted to help they would have a long time ago. They can help just by spaying both male and female dogs which will help eradicate the stray dog problems but they don't do it."
Meanwhile, she asks the caller to tell her the details of dog that needs to be rescued. She's ready to go pick the dog up even at night. From the way she cares for the dogs and the manner in which they respond to her, it is clear she has found the one thing that satisfies her.
"This dog has shown signs of survival and is eating as well," she shares hoping for a miracle. "I will name him Miracle if he pulls through."
---
To support her: https://www.paypal.me/janathakuri
E-Sewa ID: 9841344997
---
Published on November 27th, Tuesday, 2018 11:52 AM
---
Download Onlinekhabar App. Android click here & IOS click here . Keep in touch with us on Facebook, Twitter & YouTube.