Binaya Raj Pandey was general secretary of Cricket Association of Nepal (CAN) when the governing body became a member of the ACC and an associate member of ICC in the early 90s. He became president of CAN in September 2006, and served in the position for five years before he was relieved of the post by the National Sports Council. Onlinekhabar's Abhaya Raj Joshi and Kushal Timilsena caught up with Pandey to talk about the suspension handed by the ICC to CAN, and Nepali cricket's past and future. Translated excerpts:
You went to the TU Cricket Ground after four years to watch the match between Nepal and Namibia. What are some of the changes you noticed there?
Before I get to that, let me tell you a few things from history. The ground was constructed by India's Zee TV. After that, we couldn't develop it further because we had no money. When I went there this time, I saw that new structures had been added to the ground. But I do not think they have been completed. I also think they were not built in accordance with the plan to transform the ground into a stadium someday. Except for the compound wall, other construction work was done just to spend the money that was made available, it appears.
With that said, I was happy to see that the government did show its concern for the ground.
The match between Nepal and Namibia was the biggest-ever played in Nepal. How do you feel to have been a part of it?
No, this was not the biggest match ever played in Nepal. The biggest tournament we hosted in Nepal was the Division V tournament in which teams from eight countries had participated. If you look at it in terms of 'level', then you are right.
When I was with the association, we were organising tournaments. During my tenure as president, we would organise 1-2 international matches every year. As you know, the craze for cricket has always been big in Nepal. This was the third time we played against Namibia. Nepal played well. The team looked mature. The innings both Sarad and Paras played showed that they are experienced players.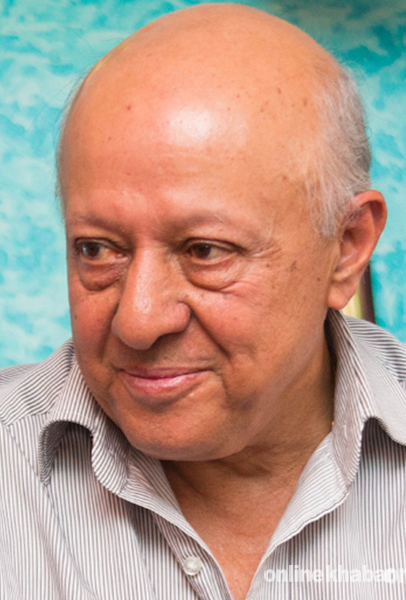 Watching the match in Kirtipur, and listening to the crowd, did you not remember the early days of cricket in Nepal?
Cricket has always received a lot of support from the fans as well as the media. I have always been saying that whenever we'd play an international match, at least
10, 000-15, 000 spectators would show up, even during the early days. When we organised the ACC Trophy in 1998, teams like Bangladesh came to Nepal, and the spectators were there to watch the matches.
But I must admit that when we played the T20 World Cup in 2014 in Bangladesh, Nepal's cricket reached another level. Everyone, including the members of the private sector, was attracted to the game. On the one hand, football was not doing well, while on the other, our cricketers were winning matches after matches. Everyone realised that cricket is the sport in which Nepal has a future, and people were ready to invest in it. Unfortunately, national cricket association leadership could not cash in on this achievement.
So can we say that the more popular a game becomes, the more is its attraction for people, who are not directly involved in it?
This happens everywhere. It is not unusual for people to take notice of success, and want to take advantage from it. But the main point I want to drive home is that three key bodies — the government, the sports council and CAN — should not be looking to milk cricket for personal gains. If you see that any one of the three is doing so, then it's a sign that things are going to get worse. That is exactly what has happened with cricket in Nepal.
If we go back to 2014, we played the World Cup, we were given T20 status, but we could not hold on to it for long. We gradually moved in the opposite direction. I do not think that the players alone are responsible for what has happened. That the management could not prepare good development plans, and keep the players satisfied, was the main reason for the failure.
After the T20 World Cup, CAN should have transformed itself into an efficient and effective body. But the opposite happened. Immediately after the World Cup, the players organised protests, and the ICC blocked its funding to CAN. During that period, no attempt was made to contact the ICC. When they were fined, they only looked at it in monetary terms, and did not communicate with the ICC to settle issues it had raised before blocking the funds.
CAN's suspension did not happen overnight. Things were moving in that direction since 2014. The ICC keeps note of every minute detail. Have you ever heard a team travelling with four managers? At the end of the day, it was the ICC that was paying for their expenses.
Could you tell us how has CAN's relationship with the ICC been like in the past?
We were in very good terms. During my term in office, there was only one incident over which ICC imposed some punishment on Nepal. The lone incident took place in 2010 when spectators threw stones at the players after a match which Nepal lost. But we communicated well with the ICC, and it gave us some guidelines for us to follow. When we complied with the guidelines, they were ready to let us host international matches again.
Did Nepal comply with all of ICC's guidelines when it became an associate?
In the 1980s, you could easily become an associate member. All you had to do was to present a proposal. In 1990, we became a member of the Asian Cricket Council, but we were yet to become an ICC associate. In a few months, the ICC's representatives visited Nepal, but they reported that we did not have the infrastructure to get associate status.
We then communicated with the ICC, and they told us the minimum infrastructure we'd need to become an associate. During those days, cricket was only played in Kathmandu, and there were some groups, who played it in Birgunj, Bhairahawa and Biratnagar. But it was not played seriously. It was played as a pastime.
Upendra Bhattarai used to organise a national-level tournament in the name of his late father. The tournament used to be played in Tundikhel. We invited ICC representatives to Nepal during the final of the tournament, which was played in Dashrath Stadium. A few hundred spectators had gathered to watch the match. We told the ICC representatives that the stadium was where we'd play cricket.
They were impressed, and soon Nepal was granted associate status.
But we did not have money. We could not even afford an office. For 30 years, CAN worked out of my own personal office. In 2000, when Zee TV setup office in Kathmandu, they gave us a room. In 2002, we moved to our own office.
Did the ICC not say anything about submitting audit reports on time, and hiring a full-time CEO?
No, those are issues that cropped up later. There are many things about Nepali cricket that people say without knowing the reality. The fact is that when a team reaches Division II, then its corresponding association has to comply with more guidelines. When we reached Division II, then only the ICC told us to hire a full-time CEO and a finance manager. For teams that are below Division II, an office space is sufficient.
It's been more than 60 years since CAN was established. You had been around since 1960s. But CAN's first-ever election was held only a few years ago.
I see that people have a misunderstanding about CAN. One man organised  a press conference and claimed that I did not hold elections in the association for 40 years. Even the National Sports Council, which should have known better, towed the same line. No one asked me what the truth was.
When we started out, the game was only played in Kathmandu. We used to play in Tundikhel. We felt that someone should take the responsibility of organising the matches. That is when we formed a group to do so. I was made the general secretary. I was made the general secretary of 'cricket', not CAN. There were small clubs in Kathmandu, and they used to play against each other.
When was CAN registered with the sports council?
I think it was around 1947 that CAN was registered with the NSC. In the late 1980s, then NSC General Secretary Sharad Chandra Shah helped organise a national tournament for cricket. His precondition was that there shall be at least five teams from five different zones, but in the end we had 11 teams.
After 1990 Sharad Chandra Shah was no longer the member-secretary. The government had cut funding for all sports, and there was a general decline in people's interest for any game. This was reflected in cricket as well. Only seven of us were left in the association. We ran CAN for around six years; we'd organise at least one national tournament every year. When we became a full member of the ACC, we went to the then Member Secretary Keshav Sthapit seeking his help to build a bigger team, and he helped us form a 20-member ad-hoc committee.
During your term in office, many said the board was closer to its counterpart in Sri Lanka, and this was at the cost of India.
No. You must be talking about the coaches we've had so far. Roy Dias, who was Nepal's coach before Pubudu came, was nominated by the ACC. The ACC had sent us a list of three prospective candidates for the position. We thought that Roy was the best, and we appointed him as coach. When I became president, Roy was in the last days of his tenure, and Nepal was still in Division V. We were playing Division V for the second time. So I had told Roy that if Nepal did not perform well this time, I would not be able to keep him as coach.
Nepal lost that tournament, and we had to say bye to Roy, who has contributed a lot to Nepali cricket.
How was Pubudu chosen?
In 2011, I was in Bombay to watch the World Cup. On one evening I was having dinner with the chief of Cricket Canada, who told me about Pubudu. "We have this excellent coach who took us to the World Cup, but we are not going to renew his contract," he had told me. When he told me that he's gotten the team to the World Cup, I thought that he could be the right man for Nepal. I emailed him saying that we were looking for coach, and if he was interested.
He told me that he would come for six months, and if he liked it here, he'd stay for a longer period. But 15 days after he came, I had to leave CAN.
Would the team have gotten better exposure in India, if the coach was from India?
If we had brought an Indian coach, you'd say: Why did we not go for an Aussie coach?
But in terms of proximity..
We must understand that the cricket board in India is the leader of world cricket. The board does not have time to think about the neighbourhood. It thinks only about itself.
Let me give you an example. When then Prime Minister Madhav Kumar Nepal visited India, I had arranged a meeting with the BCCI chief. Nepal's Prime Minister had proposed that the BCCI help build a stadium in Nepal. The BCCI told our Prime Minister that they would not be able to do it because if they built a stadium in Nepal, other countries in the neighbourhood would also expect the same.
At the end of the day, it is the coach's skills that matter. I must say that all of the coaches we've had so far contributed positively to Nepal.
You were running CAN with an ad-hoc committee till 2010. Why didn't you conduct elections?
During that time, all that we were worried about was complying with the ACC and ICC charters. We could not pay attention to conducting elections. In 2000, we prepared a new charter for CAN. But the sports council did not approve it. There were certain provisions, especially on the autonomy of CAN, that the NSC had reservations about. In 2005, I became president, and I continued to lobby for the charter to be passed.  We had to wait until Yubaraj Lama became member-secretary of the council to get the charter passed.
Lama ordered us to conduct elections within three months. But I wanted the elections to first take place at the local level. For that I needed a year. So Lama removed me and formed an ad-hoc committee to conduct elections.
When members of the previous board were facing corruption charges, the government formed an ad-hoc committee under your leadership to hold fresh elections. But the committee could not work after the members were acquitted by the court. Do you think there are some parallels between what happened then and what is happening now?
The situation was a bit different then. The CIAA had filed cases against the board members, and the ICC had frozen CAN's accounts. My team held interactions with all stakeholders, and submitted a report to the government. The government gave us the responsibility to hold elections, and take charge of the association until elections were held. But then members went to court, and the court decided in their favour.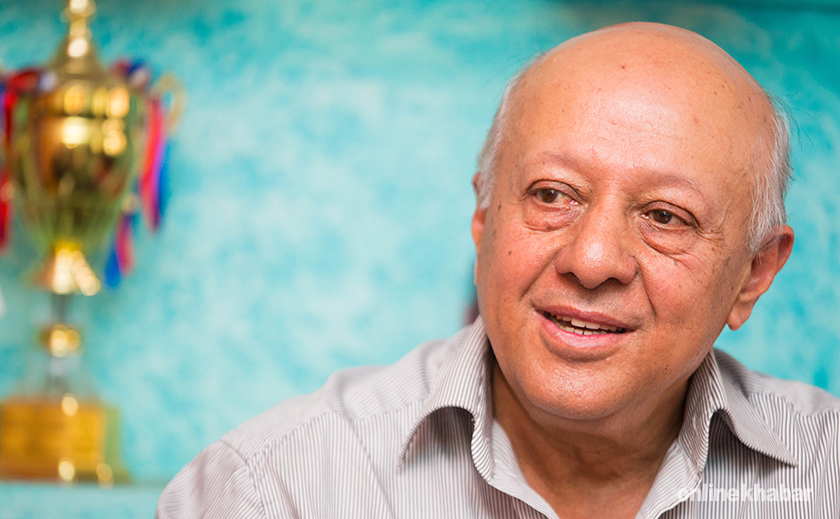 Were there people who said the government interfered in CAN?
Yes there were. But the ICC had sent me a note congratulating me. But my appointment was not as controversial as that of Ramesh Silwal. This shows that whoever is appointed to run cricket needs to have good managerial skills, and be financially sound. I think that when the people on the board have money, they are less likely to be corrupt.
What do you think is at the root of the problem in CAN?
I think at the root of the problem is the communication gap between CAN and the ICC. To add to that, the leadership does not have a vision. The five-year plan, which I had prepared, expired in 2010. The leadership has not been able to come up with a similar plan.
During my term in office, we would organise tournaments regularly, but it's been three years since we had a national tourney.
CAN remains suspended. ICC has said it will interact with stakeholders in Nepal. What do you think will the ICC do next?
I am not in a position to say what they are going to do. It's been more than four years since I stopped being in regular contact with the ICC. So I do not know what they will do. I had not imagined in my wildest dreams that Nepal would be suspended by the ICC. During my term in office, Nepal was the only Asian country poised to receive Test status. Afghanistan was there, but it did not have a robust domestic system.
Do you think the ICC showed some leniency towards Nepal when it decided to come in and organise the Nepal vs Namibia match on its own?
Yes, you are right. This is the first time that the ICC has directly gotten involved in organising a match. I am surprised that despite this level of leniency, the ICC decided to suspend CAN. It is not an easy decision for the ICC to suspend a member. In the case of the US, the dispute in their association had begun in the early 90s itself. But only after more than a decade of wrangling that the association was suspended by the ICC.
That Nepal was suspended looking at what has happened here since 2014, indicates that the level of communication between CAN and the ICC is poor.
How will the ban affect performance on the pitch?
It will definitely affect the players' performance. If you compare our situation with the US, the US has strong club-level cricket, which we do not. In the US, the players play round the year. The suspension has not affected their domestic tournaments. But here in Nepal, players will not get to play domestic matches because we do not have club culture here; everything is association-driven.
How is the future of cricket in Nepal?
I won't be able to say how things will fare. But I know for certain that cricket in Nepal has already reached a new height; we have already played a World Cup. Cricket is being watched and played across Nepal. The other positive is that CAN's district-level associations are intact. There are people there who are in it for the good of the game. It would not be difficult to convince the ICC that we will improve the governance of the game, and get the suspension lifted.
What would be your role?
All I can do is give advice as a patron. I am not saying that CAN will run only if I am there. But if anyone wants to give me a role, I am willing to come back to cricket. But I should get a team of my liking. We should have people, who understand cricket. I am concerned to see a sport that I personally nurtured go bad. If anyone wants me back, I am ready for the job.