Jumla Futsal and Karnali Hub, a futsal court based in Jumla in the Karnali province, gets busy and reserved almost every day, especially during mornings and evenings.
The number of futsal players is increasing there. From school-going children to workers, everyone is playing futsal in the Jumla district headquarters, a mountainous district in Nepal.
The court's owner Prakash Shahi says the futsal culture in this faraway district got popular quite quickly. "Many people are avidly enjoying it."
Lately, the futsal culture is getting more popular notably and as a result, the number of futsal grounds is also growing. From the young kids to the guys (and girls in their 20s) and from the mid-agers to the elderly, people are seen dribbling the ball on futsal grounds.
It has been already some years since futsal has become one of the most happening phenomena in Kathmandu. But, lately, the futsal culture is growing in different cities and even some underdeveloped towns of the country also.
So what does this mean to the development of sports in Nepal?
Premises of popularity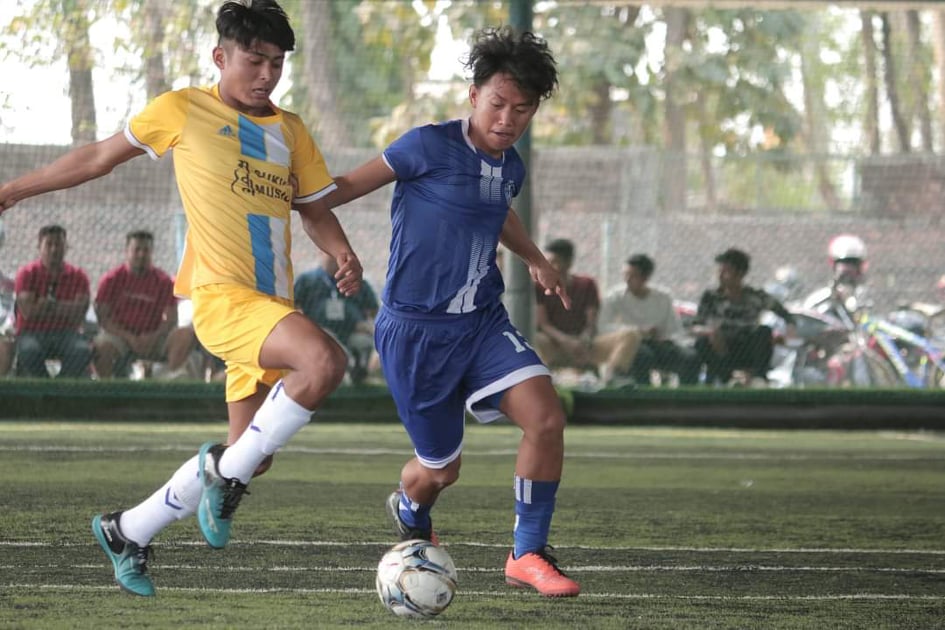 Bivek Dhungel, 24, of Bhaktapur, goes to a futsal ground near his college with his friends and neighbours almost daily. As there is less space to play football around the place he resides, Dhungel says futsal is the only option.
"Earlier, there were sufficient grounds to play football near my home, but now, things have changed. Almost all of those open spaces are shrunk now," says Dhungel.
There are many others like Dhungel who go to futsal regularly. To some extent, it quenches their thirst for playing football on the spacious ground.
Raj Maharjan, the president of Nepal Futsal Commercial Association and also the owner of Dhuku Futsal Hub, accepts that the acceptance of futsal culture is growing rapidly each day. He identifies different reasons behind it.
"For those who are health conscious and want to stay fit, futsal has become their favourite spot," says Maharjan. "Similarly, futsal venues are better managed than the existing open football grounds, making people feel like going there."
Maharjan has seen everyone from school students to jobholders and retired individuals loving the futsal culture.
It is a happening sport and not much complicated. Likewise, the futsal goes uninterrupted whether it is a hot season, rainy or cold outside, he adds.
Nepal saw a futsal arena for the first time in 2011, Nawang Nima Lama introduced it. Back then, Lama was already sure that the futsal culture would grow largely in Nepal.
"Nepali people are emotionally very much attached to football, which is why people here largely prefer to go for futsal," says Lama. "Likewise, less availability of proper football ground is also prompting people to go to futsal."
"With the passing of time, the futsal culture will grow even larger."
Going beyond Kathmandu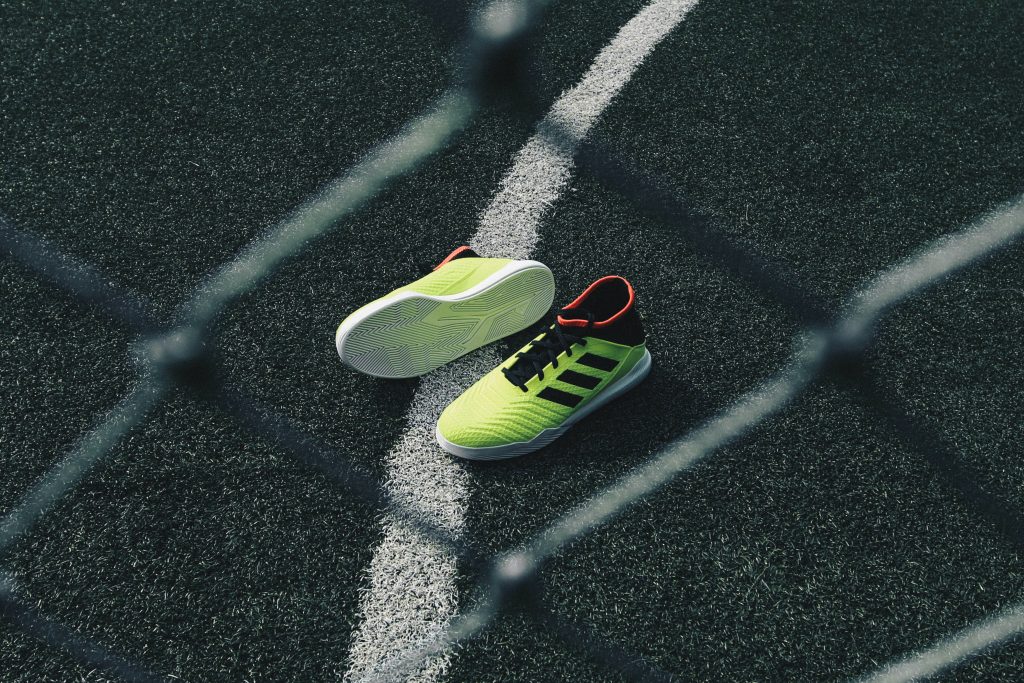 Lately, the futsal culture is dispersing outside the Kathmandu valley as well. As informed by Maharjan, even in the far-flung areas like Sankhuwasabha, Jumla and Surkhet, several futsal courts are being made.
Pratik Palikhey, the owner of Itahari-based Sports Arena is surprised how his business got popular over the past few years.
"Although there are many open spaces around Itahari, the futsal culture is increasing notably," says Palikhey. He also informs Itahari's neighbour Dharan has also witnessed a similar trend.
Shahi and Palikhey both believe that the futsal culture in their places will grow to the next level in the upcoming years. They also hope their places will be able to produce a number of good futsal players soon.
There are over 300 futsal courts in Nepal and around 200 of them are inside the valley. Reportedly, in 2019 there were only around 120 futsal arenas within the valley.
Following Kathmandu, Dharan, Pokhara and Jhapa are also crazy about the futsal culture.
"It will take an investment of Rs 5 million to 10 million to build a futsal court," says Maharjan. "On average, one futsal court earns Rs 5,000 to 10,000 per day."
Growing opportunities
With that, the number of futsal tournaments is taking place in good numbers. From educational institutions to corporate houses and local communities, all of them are seen frequently organising futsal tournaments and matches.
In September, the All Nepal Football Association (ANFA), the national football governing body, in coordination with ANFA Futsal Committee organised the first edition of 'A' Division Futsal League.
Sports Castle Pokhara won the league and took home a cash prize of Rs 1 million while the runners-up Sankhamul acquired Rs 500,000.
Binod Gurung, the coordinator of the ANFA Futsal Committee, informs his committee will continue actively working for the development of the futsal culture in Nepal. In addition, ANFA is also preparing to form the national futsal team, according to him.
"Now, we are preparing for the AFC Qualifiers taking place in Kyrgyzstan in April. We are putting our best effort into it," says Gurung.
"With that, we are also going to provide the training of level one to 20 coaches, and an international instructor is coming to Nepal for it."
It means every interested individual in any part of the country will have an opportunity to score a goal.