Major Nepali and English newspapers published from Kathmandu on Friday have prioritised a host of issues. Deputy Prime Minister Krishna Bahadur Mahara's meetings with Chinese Premier Li Keqiang and Foreign Affairs Minister Wang Yi have received a lot of attention as the two countries are learned to have agreed to expedite preparations to construct a cross-border railway under the One Belt One Road project.
Likewise, an agreement between Nepali and Indian officials to produce 925 megawatt firm energy from the Pancheshwor Multi-purpose Project throughout the year has also received prominence.
As the country heads to the third phase of local level elections as well as elections to the Provincial Assembly and the federal House of Representatives, stories related to the elections have received priority.
Important
Nepal, China ready to expedite cross-border railway project
Nepal and China have expressed readiness to construct a cross-border railway as Deputy Prime Minister and Minister for Foreign Affairs Krishna Bahadur Mahara has held meetings with Chinese Premier Li Keqiang and Foreign Affairs Minister Wang Yi during his formal week-long visit to China on Thursday, according to media reports.
During the meetings, China has expressed readiness to conduct a detailed project survey, design and feasibility study at the earliest in a bid to create conditions for a possible China-Nepal-India economic corridor, according to Republica anchor story. Mahara and Wang held a joint press conference on Thursday and informed that they were ready to expedite works for the railway from Kerung to Kathmandu, Pokhara and Lumbini, the report filed from Beijing reads.
Meanwhile, the two countries also signed to agreements to expand inter-country transmission lines and install Buddha statues in various places of China, according to Kantipur lead story.
Parties get poll symbols for provincial, federal elections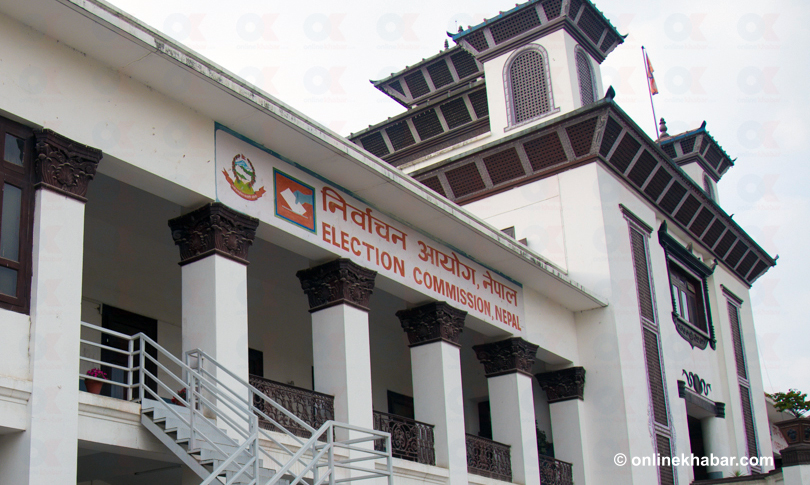 The Election Commission on Thursday distributed election symbols to as many as 95 parties which had been registered for elections to the Provincial Assembly and federal House of Representatives scheduled for November 26 and December 7.
Out of 95 parties, the 87 have got individual symbols whereas remaining eight have got symbols jointly as they had demanded, according to Gorkhapatra.
The Himalayan Times says all major political parties have retained their old election symbols. Rastriya Janata Party Nepal, Bibeksheel Sajha Party and Naya Shakti Party Nepal have received umbrella, scales and eye as election symbols respectively.
After Rastriya Prajatantra Party-Democratic and Ekikrit Rastriya Prajatantra Party-Rastrabadi demanded plough as the symbol, the Commission provided the plough in a circle to RPP-D and plough in a rectangle to ERPP-R, according to the report.
Meanwhile, the Election Commission is publishing the schedule of poll programmes for the elections scheduled for November and December, according to Nagarik.
Ignored
Govt fails to distribute smart licence owing to shortage of cards

The Department of Transport Management has been unable to distribute smart driving licence since one week ago as its stock of cards used for licence ran out, reports the lead story in The Himalayan Times.
The report says the Department is yet to issue licences against the applications collected since May.
Rup Narayan Bhattarai, director general of DoTM, has informed the paper that the Department issued tender notice seeking fresh suppliers of smart cards only a few days ago.
"The government had allocated Rs 160 million for smart driving licences last fiscal but the earlier administration did not issue a tender for smart cards, which resulted in the funds remaining frozen," he said, explaining the reason for the current situation. "We are trying to sort out this problem, but it could take a few more weeks."
DoTM is handling driving trial examination from its 14 zonal offices and three other offices in Kathmandu Valley — Chabahil, Balaju and Suryabinayak.
Three months on, no member of Cabinet has published property details yet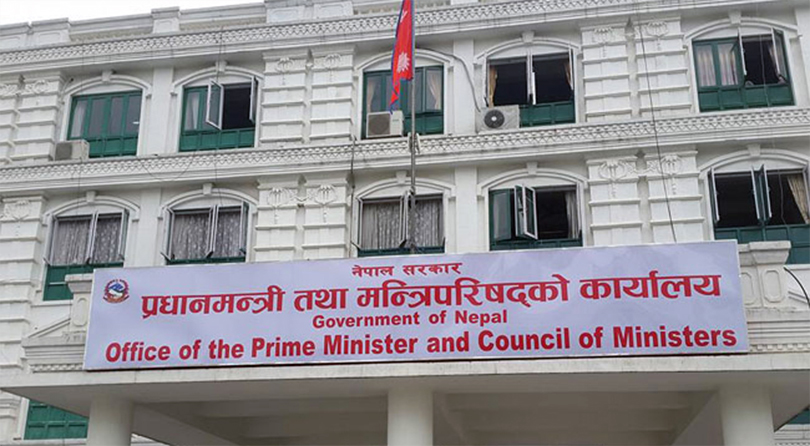 The Prevention of Corruption Act has a provision that persons holding the public office shall submit their property details within 60 days of joining the office. Generally, ministers make public the details of property registered in their and their family members' names within 15 days.
However, no member of the incumbent Cabinet has made public their property details yet, reports Annapurna Post.  It has already been three months since Nepali Congress President Sher Bahadur Deuuba has been elected the Prime Minister.
Meanwhile, the report claims that the ministers were found to have tried to keep their property details secret going against the rule. PM Deuba, three deputy prime ministers Krishna Bahadur Mahara, Gopal Man Shrestha and Bijaya Kumar Gachhadar, Home Minister Janardan Sharma, Finance Minister Gyanendra Bahadur Karki, Labour Minister Farmullah Mansur and Urban Development Minister Prabhu Sah have already submitted their details.
Interesting
Doctors selling certificates for NID job aspirants
Doctors are found to be selling certificates of good health to candidates who have been applying for various jobs at the National Investigation Department, says the lead story in Republica.
The transaction is happening right in front of the NID headquarters at the southern entrance to Singhadurbar, the report says, adding those failing the required medical tests are also provided with the certificates if they pay the money as demanded. Some are even selling the certificates without undergoing the tests at all, according to the report.
"A broker approached this reporter near the DAO Wednesday and said he could easily arrange a medical certificate even in case of failure to pass the test. After paying Rs 300, the broker took this reporter to the queue where a doctor was providing medical reports are showing two pictures on his mobile phone by way of testing for eyesight and hearing," the report reads.
---
Published on September 8th, Friday, 2017 10:13 AM
---
Download Onlinekhabar App. Android click here & IOS click here . Keep in touch with us on Facebook, Twitter & YouTube.