Kathmandu, May 30
Activist Ishan Adhikari, 21, who was recently held for 'defacing' Singhadurbar by splashing red colours on its wall, was visited by former Prime Minister Baburam Bhattarai today.
The meeting was held at the Metropolitan Police Circle Office at Singhadurbar, where Ishan, along with five other activists, are being held.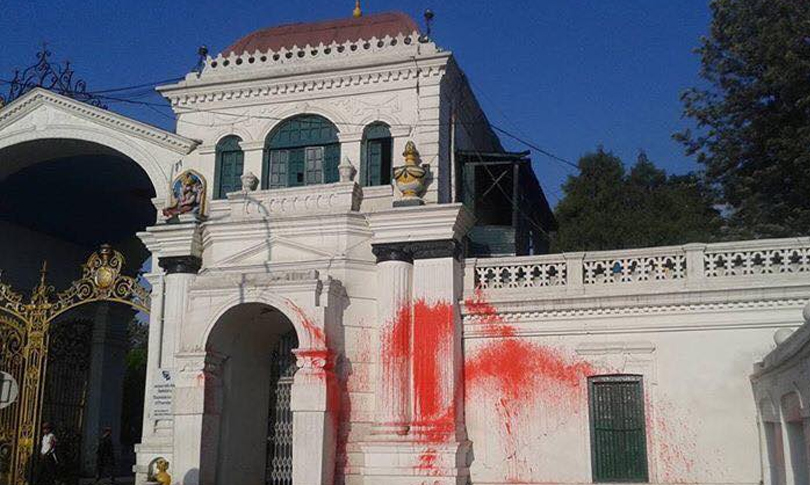 "At youth, a revolutionary spirit comes to everyone. But while doing so, one should also take care of one's health," a seemingly empathetic Bhattarai said.
Bhattarai justified Adhikari's "spirit and actions" and said it was done to "draw attention of the state." During the visit, Bhattarai also suggested Adhikari to continue the protest in a different way. Ishan's case should not be lengthened and should be solved immediately, Bhattarai said to Nepal Police during the visit.