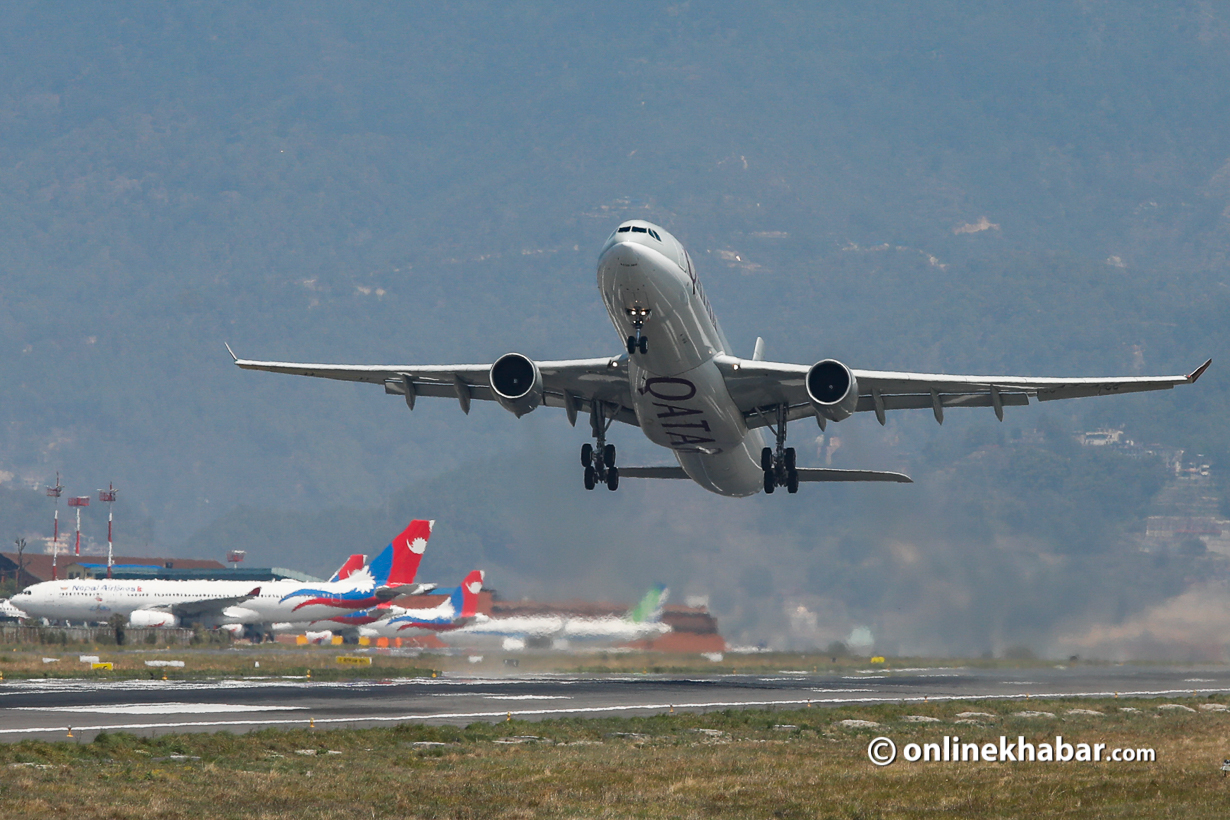 Kathmandu, March 28
The governments across the world whose citizens have been stranded in locked-down Nepal amid the coronavirus infection fears have continued their efforts to evacuate the citizens.
Whereas 305 citizens of various countries were evacuated on a Qatar Airways aircraft on Friday, another Qatar Airways flight is coming to Kathmandu to fetch around 350 Germans who are in Kathmandu currently, according to a source at the Tribhuvan International Airport. Likewise, France is also sending another Qatar Airways aircraft either today or tomorrow.
Meanwhile, the Nepal government is facilitating the rescue of foreign tourists stranded in various parts of the country. Twin-otter aircraft of Nepal Airlines have been mobilised to take the foreign tourists in Lukla of the Everest region. The NAC says it will conduct five chartered flights between Lukla and Kathmandu today.
Likewise, Tara Air has scheduled three flights from Lukla today whereas Summit Air one.
Three flights have been scheduled to take the foreigners stranded in Pokhara to Kathmandu.