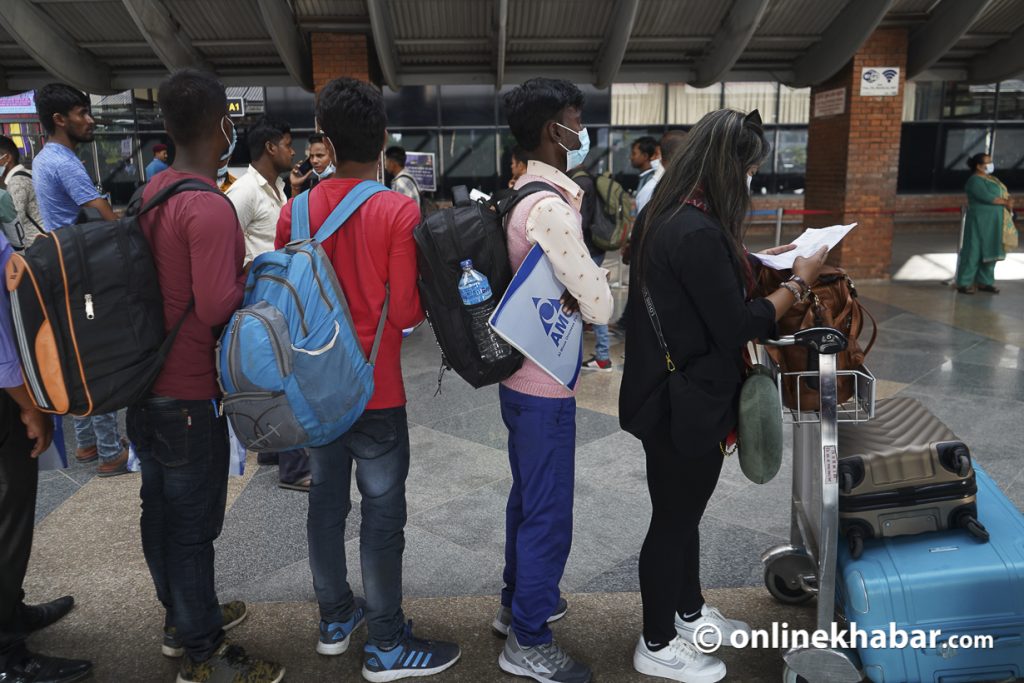 Kathmandu, November 11
Nearly 63,000 Nepalis left Nepal for foreign employment in a month between September 17 and October 17.
According to government records, 62,707 Nepalis left the country for work during that period. On average, 2,090 Nepali migrant workers departed from the country every day.
During the election season when parties are talking about creating thousands of employment opportunities in Nepal, this certainly is bad news.
However, the records show this is a slight decrease from the figures of the month before that when 76,403 people left the country for foreign employment.
Between September 17 and October 17, Malaysia has been the most favoured destination for Nepali migrant workers as 27,062 people went there.
Following Malaysia on the list are Qatar (9,845), Saudi Arabia (6,526), Kuwait (3,497) and South Korea (1,918).