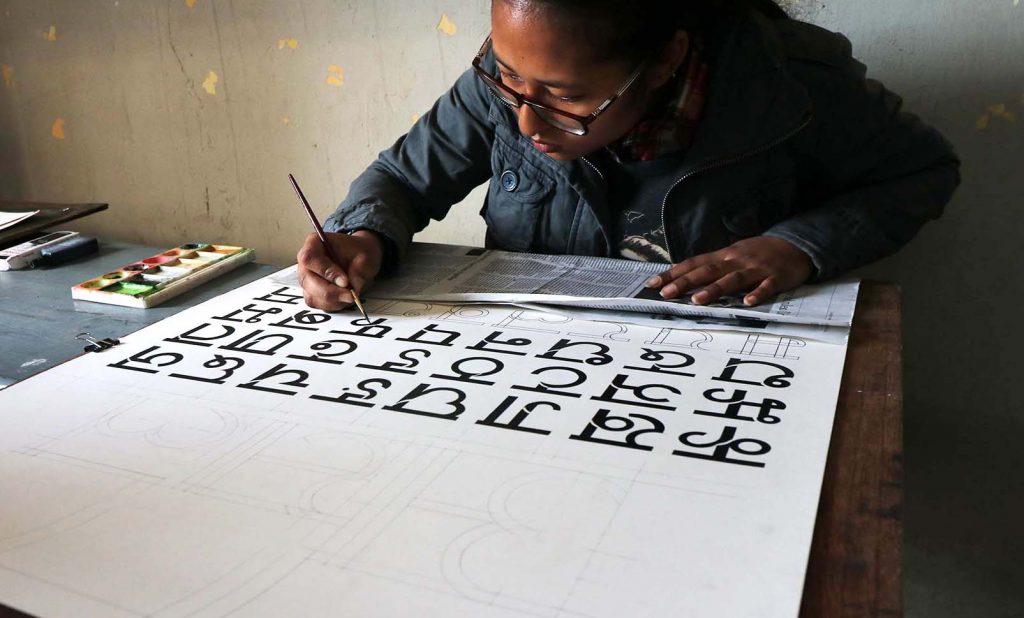 Suneha Shrestha of Kathmandu, from her childhood, was passionate about art. She was fond of making doodles and mandalas. Although she recognised this passion on time, she was not sure if she would go for fine art education in the future as she was not sure if this can be developed into a career.
It was an internet page that let the confused teen know Nepal indeed has something called fine arts education. Then, she decided to enrol at the Kathmandu University School of Arts.
Shrestha, who recently completed her bachelor's in fine arts, thinks teenagers today need not be confused as she was because the quality of fine art education is ever-increasing in Nepal.
"I have found a lot of difference in the way how the university used to teach us and how it's teaching to our juniors," says Shrestha.
Nepal's fine art education history dates back to 1894 when Lalit Kala Campus was established. Prior to that, Nepali students did not have any other alternative to going to India for the purpose. Yet, the scenario was still not hopeful until recent years as the handful of institutions could not attract many students. It is only recently that the young generation has realised the potential the sector holds.
While students and teachers are happy about the growth of fine art education in Nepal, they realise it still needs some fine-tuning to exploit its full potential.
Increasing numbers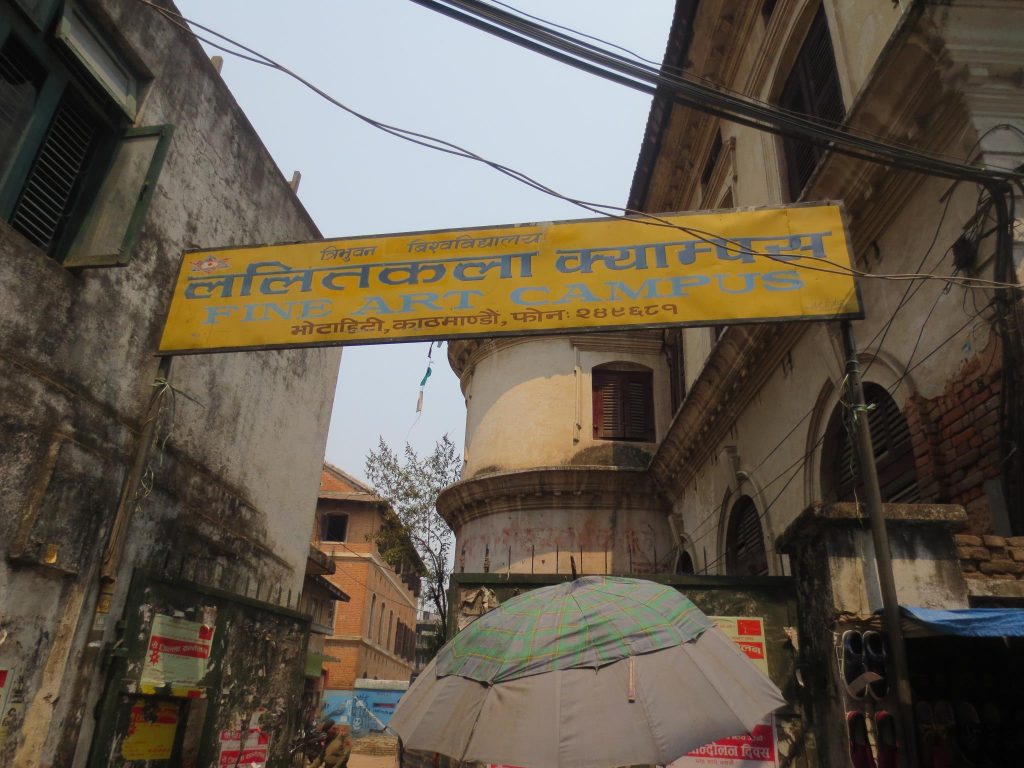 Lalit Kala Campus, the oldest and biggest fine art education institution in Nepal, currently has around 800 students, which is far higher than the number a decade ago, according to Ramesh Pokharel, the principal.
When veteran artist Madan Chitrakar began teaching at Sirjana College of Fine Arts in 2001, there were only around five students. But, until he quit in March 2022, he saw some big classes with as many as 80 people.
Sagar Manandhar, an assistant professor in the Department of Art and Design at Kathmandu University, shares a similar experience.
Earlier, the KU also used to have a couple of students in a batch, but now, there are 50 seats for the bachelor's level and all of them are occupied. Citing the growing interest in fine art education, the university has also recently introduced a master's level programme with 30 seats, he informs.
Pokharel and Chitrakar believe that the broader scope of fine art education in different sectors has increased the students' number.
"These days, almost every industry wants quality graphics in their products and for that, they look for someone who has a proper understanding of fine arts," says Chitrakar.
Meanwhile, Manandhar says, "The changing market value, government policy and growing platforms for the artist are popularising fine art education in Nepal."
The changing market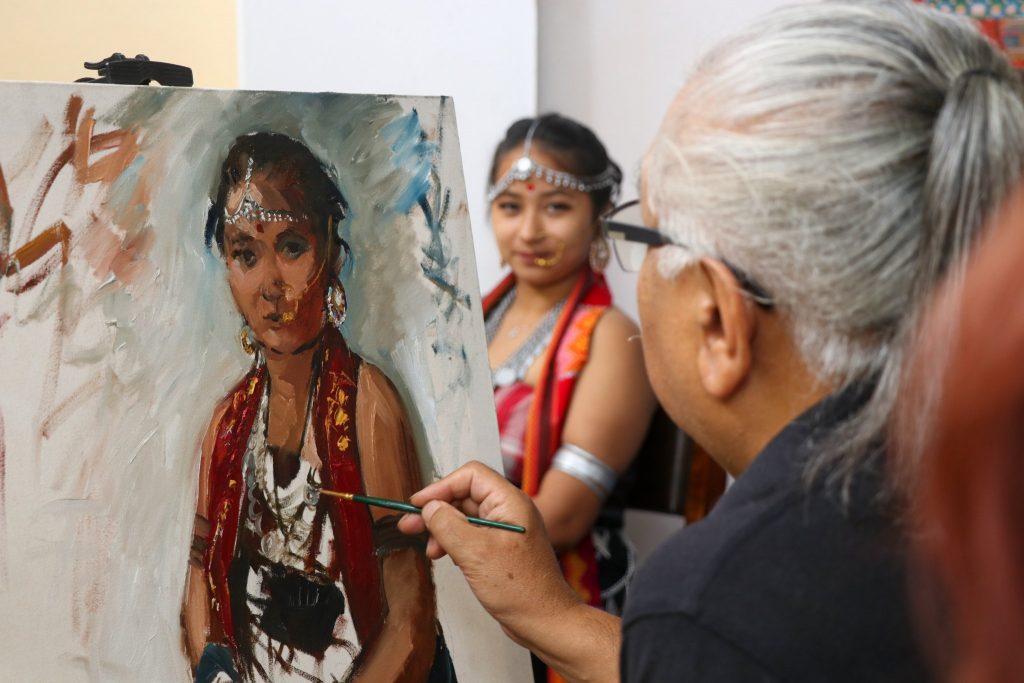 It means fine art students in Nepal have great career potential. The work done by those students is excellent and even can compete in the international market. Some of the areas that the students of fine art are working in are illustration, painting, music studio, exhibition design and others.
Among the various subjects, graphic communication is popular among the students, Chitrakar adds.
The growing popularity of fine art education in Nepal is changing the market also in Nepal, according to students and educators.
Manandhar says many of the students have already grown as entrepreneurs while many are becoming full-time artists busy in almost all the exhibitions in Kathmandu.
"In addition, there are a lot of schools that run art classes these days. As a result, the demand for fine arts graduates in these academic institutions is growing greatly," says Pokharel. "The profession linked to fine arts can also provide a healthy name and fame."
Roshan Bade, who is currently pursuing a bachelor's in fine arts at Sirjana College of Fine Arts, says fine art education in Nepal is proving productive and worthy in Nepal in recent years.
"Studying fine arts has enlightened me about a different aspect of arts including its history, styles, importance and many more," says Bade, "I am happy about my decision to study fine arts. It has met my expectations."
Need for fine-tuning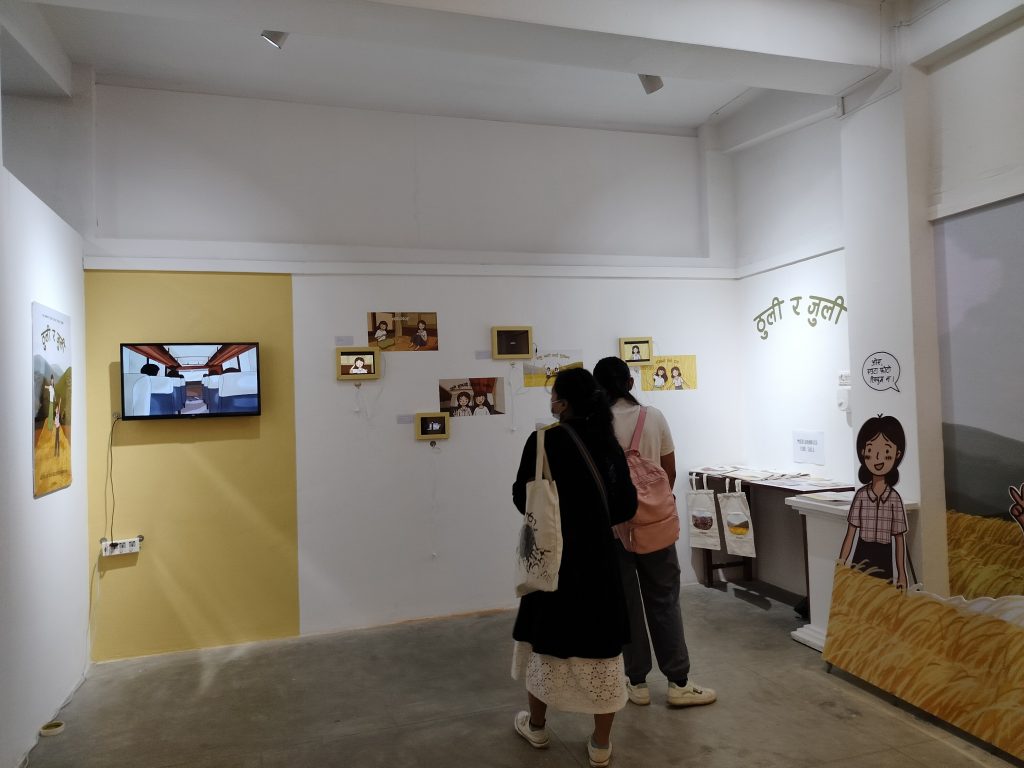 While the status of fine art education is growing, Chitrakar also believes that it can be made even better. For that, according to him, everyone related to fine art education should be updated with international trends, the infrastructure of fine art colleges must be improved and the skills of teachers must be enhanced.
"If all these things will happen, the fine art education will grow beyond expectation."
Recent graduate Suneha Shrestha agrees. Likewise, academic institutions should keep encouraging students to participate in and visit different events concerned with fine art.
"Doing so can help students to gather knowledge from different people and different perspectives."
Pokharel also sees flaws in the sector. The major flaw is the government's little investment in its betterment. Secondly, they are unable to expand the subject in various universities.
"Fine art is the sector in which Nepal can compete globally and promote the country's identity," says Pokharel, urging the government to increase the investment in fine art education and expand the programmes in different universities and colleges.