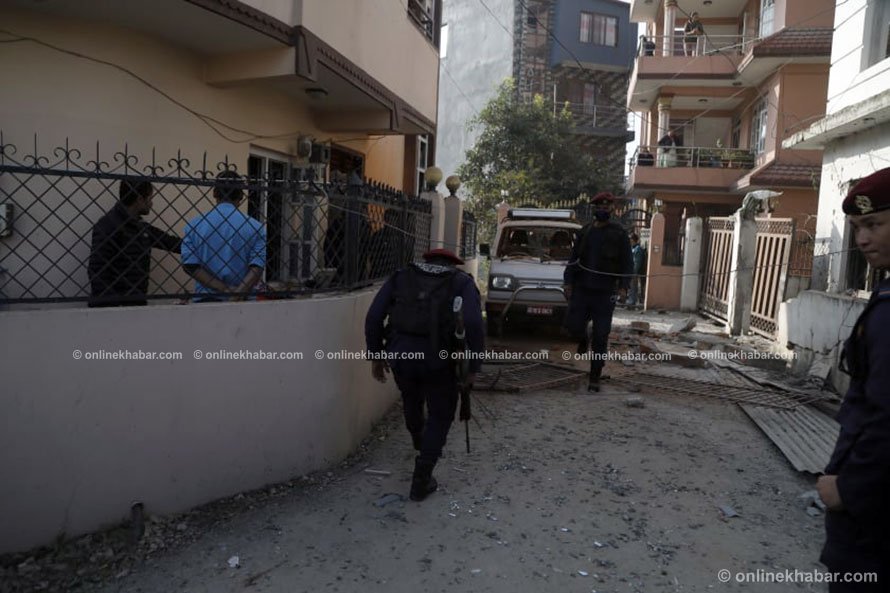 Kathmandu, March 20
Police in Kathmandu say they have recently arrested three persons for their alleged involvement in an explosion outside the house of former communications minister and ruling Nepal Communist Party leader Gokul Baskota.
The explosion in Manohara Phant of Bhaktapur on May 11 had caused some damages to Baskota's compound wall and a neighbour's house. Around one week after the incident, a police team deployed from the Metropolitan Crime Division arrested Laxman Sethi, Tek Lohar, and Amrita Kumal, according to the division's chief SSP Sahakul Bahadur Thapa. They were arrested from different places in the valley.
It has been learned that the three are associated with the communist party led by Netra Bikram Chand 'Biplav'. The investigators had found some fliers issued by the party, whose activities have been banned by the government, near the incident site that day.
The suspects have been kept in the custody of the division for further investigation.