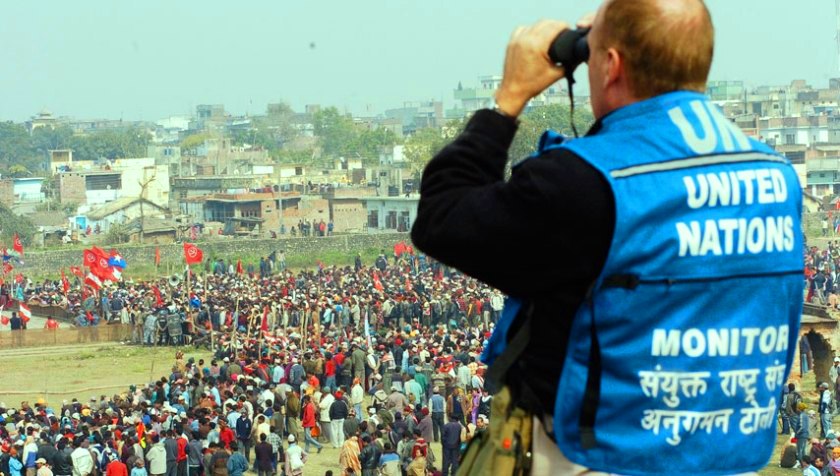 As an American writing in Nepali journals, I am always surprised that I receive the brunt of the popular resistance against expat advice whenever I write anything at all.
The common questions most of the readers seem to have is if expats have anything to say worth listening to.
Let's start with a simple fact about what the CIA Fact Book says about Nepal:
'Nepal is among the poorest and least developed countries in the world, with about one-quarter of its population living below the poverty line. Nepal is heavily dependent on remittances, which amount to as much as 29% of GDP…ranked 197 out of 230 countries surveyed.'
In non-economist terms, the CIA is simply saying that Nepal is a real mess, and needs to be helped out by countries higher up on the food chain.
One can expect expat interventions in Nepal to be great in number, as exemplified by Kathmandu's incredible count of NGOs populating at least 3 corners of every 4 in the city, and by huge compounds containing an alphabet soup of organizational acronyms – enough to make your head swim.
---
One can expect expat interventions in Nepal to be great in number, as exemplified by Kathmandu's incredible count of NGOs populating at least 3 corners of every 4 in the city.
---
These NGOs are birthed by larger organizations and well-off governments, such as the World Bank, the Asian Development Bank, the UK and the USA, just to name a few. The total amount of money that pours into Nepal for various development programs is almost as uncountable as the number of NGOs, but a best-guess estimate is an average ¼ billion USD per year, year after year, going back as far as records do (1960), and with 2015/16 set to be a record year considering earthquake relief as part of the money haul.
In that light, expat's mouthing off on what to do, can only be expected with all that money backing them up – after all, money does talk. And for those that receive such vast amounts of money as gifts and loans, complaining about expat intervention is also to be expected, as this is just human nature: givers place demands and recipients resist (or otherwise kvetch).
This axiom is as old as the hills on which we live.
***
I once spent hours in the Tato Pani hot spring listening attentively to a local Maoist leader describe how new hospitals are built by well-meaning international developers, and then left to rot without doctors, nurses or supplies anywhere to be seen.
I could only nod in agreement while the skin on my toes shriveled up, prune-like. It is true, the International Development Industry often makes horrific mistakes when setting up shop in under-developed countries, and these mistakes are mostly made by expats.
But who really are these 'expats?'
According to the UN, there is no difference between a migrant worker and an expat when they compile statistics on population migration. Yet we all know that there is a big difference in perception, and the perceived difference comes down to money and privilege.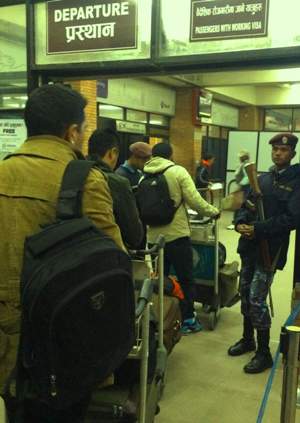 Poorer folks from poorer countries are called migrants, while folks choosing to live and work outside of their affluent motherlands are called expats. As a blogger, this is also not my fault – and I am sorry if this causes any agitation among my Nepali brethren, as I am irritated by the nomenclature as well. Especially when considering the hospitality shown to visitors here, and the inhospitality shown to Nepalese abroad.
We all know of the atrocities that Nepalis face working in sand countries building stadiums and whatnot, and the contrast between working there and visiting here is glaring.
Take for example the Nepal Tourism Board's campaign of a few years back, titled 'Guests are God,' implying that tourists should be worshipped and otherwise treated special. I remember seeing the billboard and being disgusted, and remarked to my best friend, a Nepali tour operator, that it should be the other way around, as I originally came here to actually study the Gods, and found them to be Nepali in origin.
So I suggested this change: "Nepalis are Gods, Come Here to See Them." Yet like all my other suggestions to the NTB, this one was also ignored. But my best pal understood the disparity, and simply remarked "Ke garne."
True enough, but what can be done – outside of lambasting bloggers? Only when Nepal becomes strong enough as a nation to become a major donor to other less developed countries, will those that leave here to work elsewhere be considered expats and not migrant workers by those that like to label these things.
It's just the way of the world, these little microaggressions.
Jigs Gaton is a quirky kinda-migrant worker, happily living in Dhobighat with family and friends, and who won't use the term expat anymore as not to micro-offend. Views are personal.
***
Credits
Opening image courtesy: United Nations; Other image: Onlinekhabar.
***
Also read
Retracing a Bengali detective's footsteps in Kathmandu