In his recent trip to Arthar Dandakharka, Chitre, Bhanjyang and the Panchase peak, this scribe found quite a number of unique features that have the potential to attract footloose souls to Parbat. Here are some of them:
1.
Where have all the youth gone?

This is characteristic of every other Nepali village. In villages like Chitre, Arthar Dandakharka, Bhanjyang and other parts, youth are hard to find these days. They have either shifted to Pokhara or have gone abroad in search of jobs. Thanks to this drain, you find mostly elders in the villages. Mind you, Parbat is a district flush with remittance that its youth send from abroad. With most of the males abroad, women have to look after children and elderly members of their families, work the fields, and attend occasional meetings. That's asking for too much from them, isn't it?
2.
Paved paths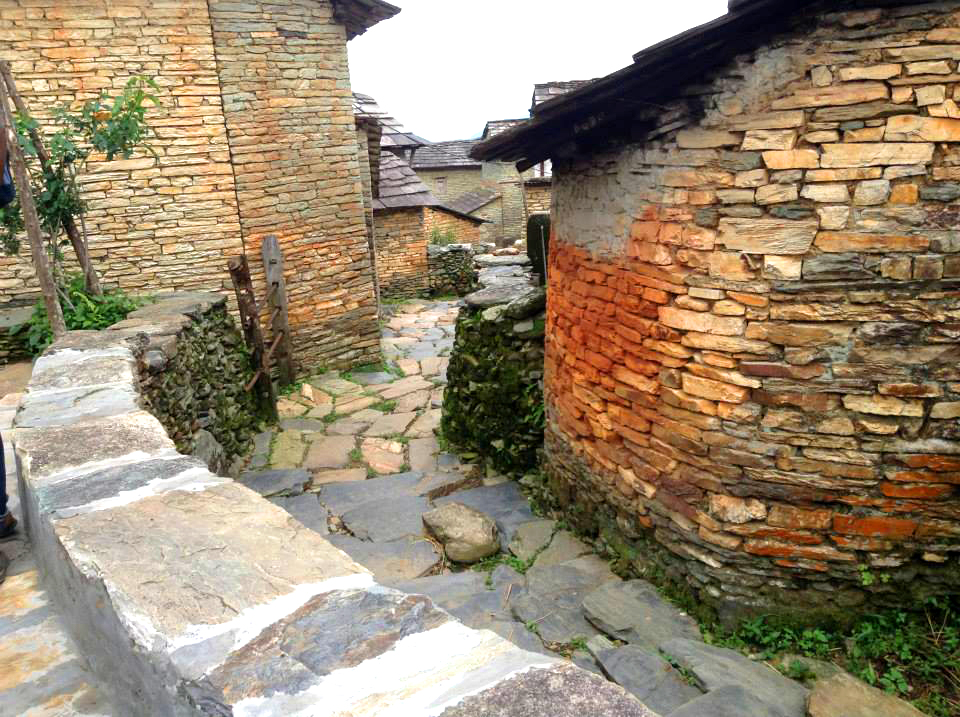 During his trek to Panchase from Chitre and walks around Arthar Dandakharka, yours truly found the paths well-paved and well-maintained. Some of the paths were wide enough to double as motorable roads.  This is quite typical of a Gurung settlement, I guess. During a trek to Nakati Pakha – In Gurung dialect, it means the place where wild fowls come to feed themselves — from Chitre, a path bifurcated into two. Upon inquiry, Rebecca Gurung, field support associate, Ecosystem based Adaptation in Mountain Ecosystems in Nepal, a less steep path is for cattle, while the other one is for human beings. Apparently, a path with high gradient, a path that makes you climb up and climb down, is not suitable for cattle. You don't have to be cattle to understand this much!
3.
Houses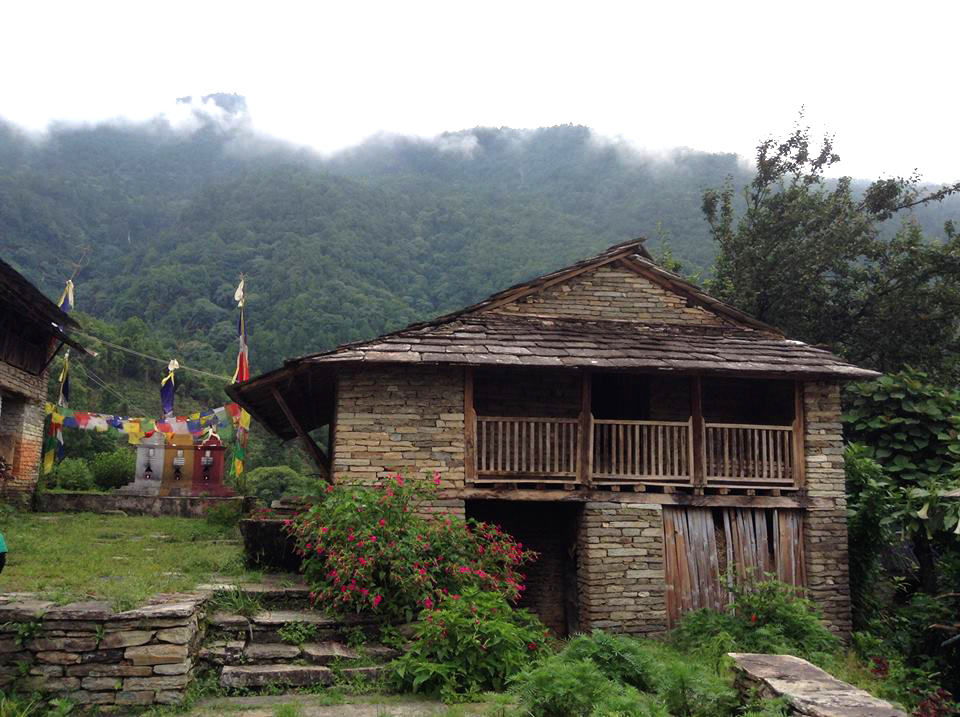 Here, they are a bit different, compared, at least to many other districts in the West. Like in other districts in the Western Region, houses are made of mud, stone and they have winged roofs made of slates and supported by a framework made of locally available timber. In Kathmandu and districts like Gulmi and Palpa, such houses have small windows facing the east and the west. This scribe found this feature absent in houses in Parbat. This design, I guess, is intended to shield the houses from cold wind blowing from Himalayas like Machhapuchhre, Dhaulagiri, Annapurna and the Nilgiri. From the courtyard of a household, you can have an eyecatching view of the Himalayas like Dhaulagiri, Machhapuchhre, Nilgiri and Annapurna. What more can you ask for in this life?
4.
Home-stays

These facilities are up and coming. But the income from these facilities cannot sustain these people throughout the year. With most of the youths out of the villages, elders have to put in extra efforts to run these facilities. Apart from these businesses, these people also have to engage in farm works to live comfortably.
5.
Cable car

Thought all cable cars in Nepal operate between the Manakamana Temple and back to Kurintar?  You could not be more wrong. In fact, a cable car service connects the people of Parbat and Baglung, a district known for bridges located at dizzyingly high altitudes. A total of 400 local shareholders built this by investing Rs 40 million. This bridge has cut short the journey, that would require about 1.5 hour of legwork, drastically. Get airborne for four minutes (caution: do not look at the river below if you have a weak heart, though the operator told me there have been no deaths on the journey) and you reach the other end.
These and several other features have Parbat etched in my mind.