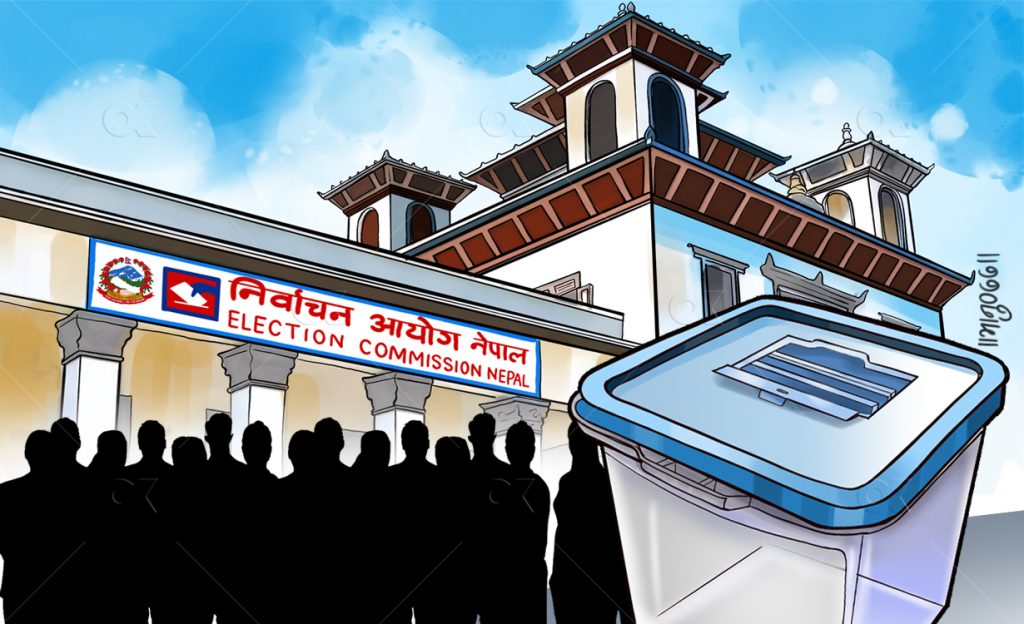 Kathmandu, June 12
The Election Commission is in the process of compiling a list of eligible Nepali citizens abroad.
Chief election commissioner, Dinesh Thapaliya said the commission would start collecting names of Nepalis residing abroad from July 17 onwards.
To achieve this, they are planning to facilitate an online registration system where individuals will need to put in their permanent addresses in Nepal along with citizenship detail.
The commission has outlined its plan to collect the photographs and biometrics of Nepali citizens residing abroad through diplomatic missions in their respective countries.
Thapaliya has specified that the commission will start from countries with significant migrant worker populations such as the United Arab Emirates, Qatar, and Malaysia.
Nepali citizens living abroad currently do not have voting rights, but the commission is doing its groundwork for if the laws are revised in the future, says Thapaliya.