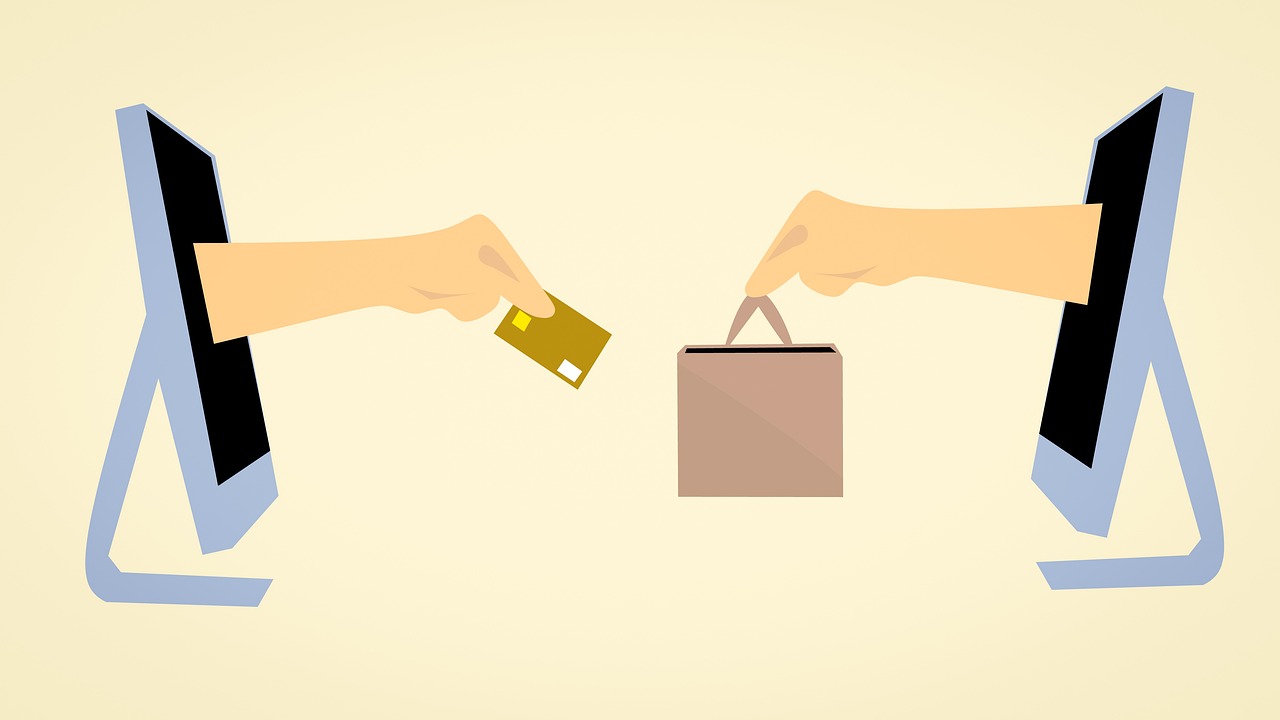 Microsoft founder Bill Gates once said, "If your business is not on the internet, your business will be out of business." The coronavirus pandemic has further stimulated this thought amongst consumers and vendors of Nepal even more strongly. Despite the challenges posed by this crisis, the show must go on in the market and financial transactions appear in a new way. Businesses must run and services should resume by adopting health and safety regulations, and by following the new-normal strategy. In our prevailing scenarios, running any sorts of business with the new normal strategy is, perhaps, going digital and accepting the inevitable role of e-commerce in our economy. The businesses should come forward to participate and play their role in the modality, either in the inventory-owned business model or the marketplace one.
The inventory-owned business model is an online process of selling their own products or brands of the business via online platforms including the company websites. In Nepal, we can take some examples such as Sonam Gear clothing brand, and recently started Caliber footwear brand. These companies are either authorised to buy and resell the others' brands or manufacture their own products and sell online from their own inventories. What has happened in the past four months is the soaring awareness of online buying behaviours in the consumer market. This has certainly opened the new sales channel for small and medium-sized business houses to emerge and exploit the lucrative perks of the e-commerce opportunities in Nepal. Though some businesses seem to have understood the underlying opportunities in the online segment, their service/product delivery is still at a premature stage and that does not seem to satisfy the smart online customers.
The marketplace business model offers an online platform to its vendors. However, the vendors first need to complete basic legalities and compliance and sign up the contract to follow standard operating procedures (SOP) of e-commerce regulations. This contract should be followed strictly by the vendors to serve its customers with ethical business practice such as selling only the products/brands that they are authorised to sell, offering the products at the right price and dropping their packages on time to the sortation centres of respective marketplace companies. Once the packages are dropped at sortation centres, it is up to the marketplace companies to proceed further with the delivery of the products.
However, the awareness level of vendors and their sense of responsibilities towards the marketplace business partners as well as towards the end consumers are almost pathetic. Many factors such as the conservative business mindset of vendors, the unwillingness to recruit skilled staff to handle online business segment, their own computer literacy, and proper understanding of the whole business model play role in their delayed growth. In Nepal, companies such as Daraz, Sastodeal and Gyapu should not shift their focus from helping and supporting these vendors understand, assimilate and adopt this business model because this can yield vendors with entirely a new string of revenue generation.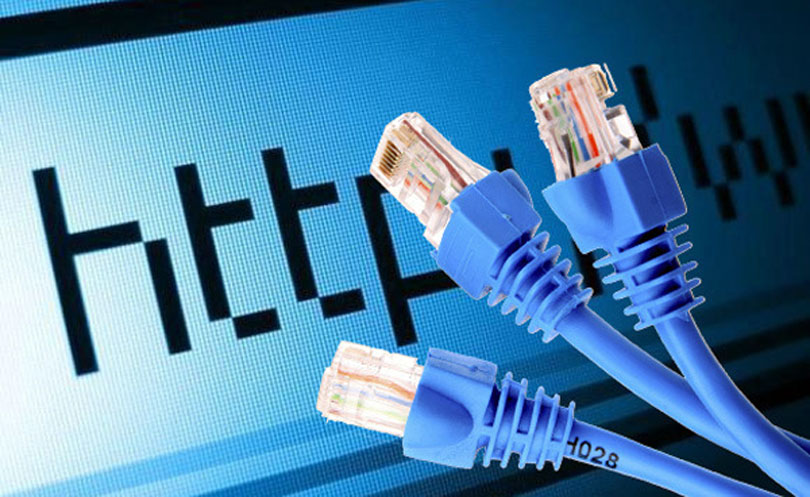 Easier said than done. There are many startups established in recent times, and they seem enthusiastic to offer their services and products through online portals. Small vendors seem to be using free mobile apps to communicate with their customers in the pre-sale and post-sale process. However, going online does not mean signing up an account on social media platforms such as Facebook, Instagram, Pinterest or Twitter and sending random invitations to own friends, asking them to 'like' or 'subscribe' business pages. No business should presuppose social media as a means of selling their products. Social media are merely a marketing channel to disseminate information about products or services. These media help the businesses display their products or services by targeting or retargeting their dedicated consumer segments only. They do not sell automatically.
Sales should be understood as consequences of unique marketing plans and executions. This author has met vendors assuming and consumers accepting the logic that selling online simply means selling on Facebook and Instagram. Let us not disappoint them and agree that, perhaps, it is possible to sell a thing or two through social media by explaining about the products' features over the phone, spending more time than it requires at checkout point on the website. However, it is not entirely an online sales channel or e-commerce process, but just a marketing tool. Ecommerce is huge and fluid, 'omnichannel' and integration of various other industries working together including fintech, e-logistics and product accessibility. One should be able to blend these aspects together and straddle the rift between online and offline businesses.
Nepali e-commerce industry is at a nascent stage. It has just started crawling. Despite fluctuating governments and gerontocracy being indifferent to identify e-commerce as 'an industry', a couple of fintech companies which provide mobile wallet and online payment gateway services have tremendously contributed to stirring up the offline consumer segments to go online. No doubt, this Covid-19 situation has added fuel to the fire to flame buying behaviours of Nepali consumers, and it has started spreading in various areas of service-based industries of education, business consultancy and in online transactions to mention a few.
And also, as soon as the consumer awareness level of online buying behaviours reaches culmination, stakeholders of the e-commerce industry, mainly marketplace platforms of Nepal, should consider all aspects of business seriously. There are business analysts or investment consultants belonging to various investment groups of Nepal, who religiously believe that customer acquisition or lead generation through hook or crook method should be assimilated as a guiding mantra for the success of marketplace business models. This ambiguous perception is based on their presupposition that e-commerce is all about valuation games. It, indeed, is a valuation game, but that is only after the successful acquisition of satisfied customers and their loyalty to come back to your portal time and again so that you still float in the market.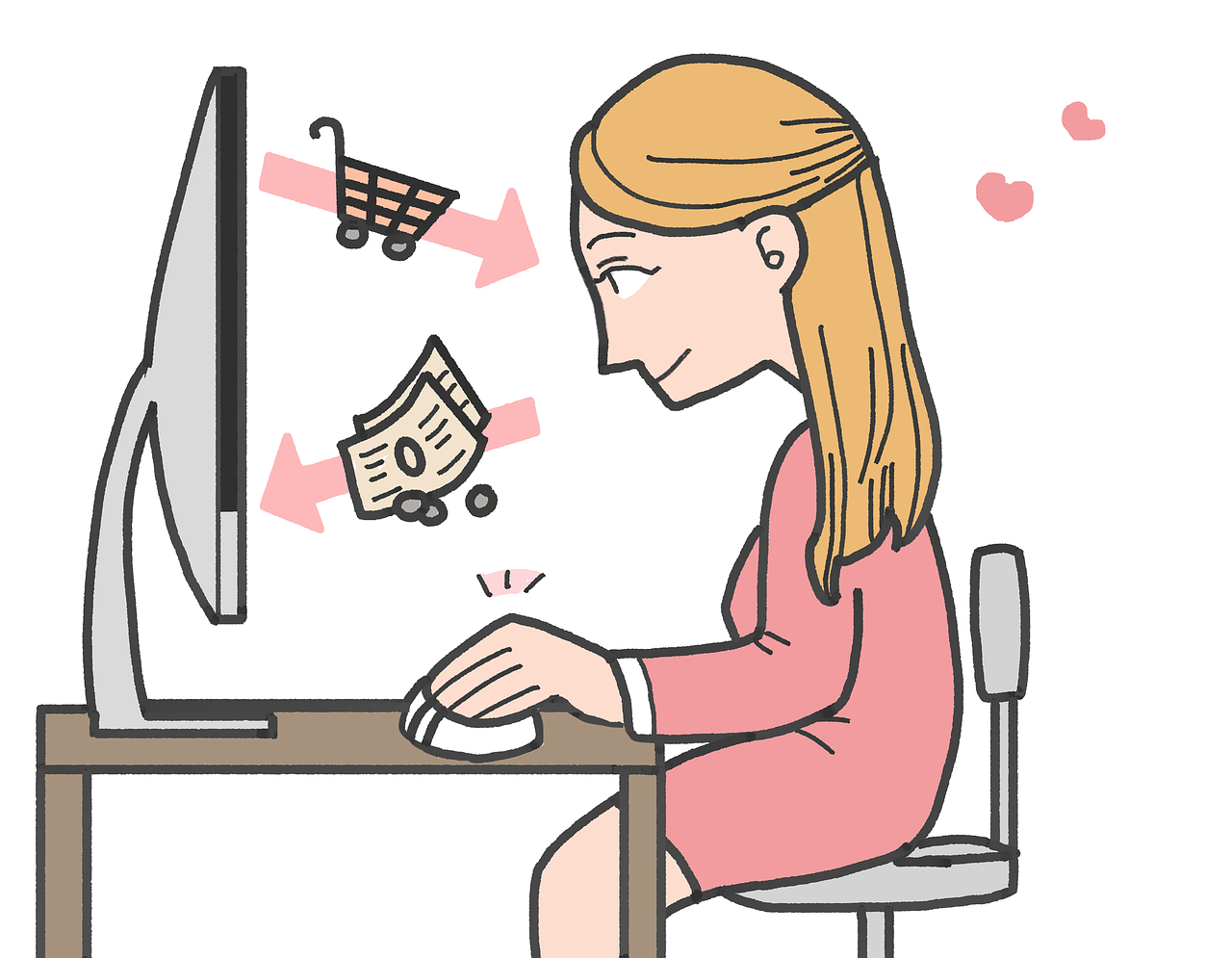 Consumer behaviours in online business cannot be verified through captcha programmes because they function with sense and sensibility. Anyone willing to beat about the bush about e-commerce aspects, ethics and standard protocols should bite the bullet that customer service attitude cannot be underestimated. Let us not name it but if it was only about the customer database, then there was a company until yesterday with ample access to the largest chunk of customers' database, which is no more in the market today. Let's take an example of the recent leakage of thousands of customers' database of Foodmandu. That leakage was a breach of Data Protection Act (DPA) of Nepal, and perhaps, other competitors such as Foodmario could have used the leakage incident as an opportunity to show their presence amongst larger masses of food consumers against Foodmandu. So, only acquiring the big chunk of the customer database, piling them up in your cloud storage but not offering the customers a logical sense of customer service will not help flourish the marketplace model.
Ecommerce is 'omnichannel'; if we go by the definition, it involves multiple channels in the journey of the buying process. If understood and adopted this aspect well, this will not only help in customer acquisitions but will also keep those acquired customers for a longer period of time as loyal customers. The sustainable business strategy can always be successful if you can only keep even 20% of customers for a repeat purchase while other 80% will go around the virtual portals to check the reviews of your products, prices and services. Marketplace platforms should be ready with ample product accessibility and proper logistic channels.
This business model has a lot of responsibilities towards its two segments of customers – internal customers and external customers. Internal customers are the ones with business-to-business (B2B) relationship such as vendors while external customers are the ones with business-to-customer (B2C) relationship such as end consumers. So, only having attractively designed and well-engineered websites and listing products will not necessarily bring any customers. Marketplace platforms should provide the omnichannel facility to its customers. For illustration, Netflix is not a marketplace platform but an inventory-owned model. This company is flourishing well because of omnichannel services to its customers.
Netflix is a retail shop for visual products. Actors become contents right after Netflix pays for their content licensing and pay for the entire production content! Despite negative cash flows, its business is valued more and more every year. This is mainly because it manufactures its own products and sells directly to its customers through the omnichannel process that connects its customers via TV sets, laptops, desktops, tablets, and mobile phones. So, when people sign up for Netflix, they get options as a customer to get access to the products they intend to consume anytime they need on any of their digitally compatible devices.
Unlike Netflix, the marketplace platforms do not have that opportunity to keep all the listed products in their own inventory. In fact, an omnichannel is not about inventory from the e-commerce perspective; it is about access. Let customers have that facility to purchase through omnichannel facilities and have the purchased goods delivered on time. Do not take days or weeks to deliver a product against the company's own policy guidance.
Moreover, the omnichannel also brings integration through the whole process of e-logistics and supply chain together. Companies with influential omnichannel presence should consider that their logistic process is ready to go as far as it requires them to integrate radio-frequency identification (RFID) technology while processing orders. Receiving orders from customers, completing the verification process to avoid fake orders by confirming with customers, confirming the stock level with vendors well in advance, and delivering on time through own logistics fleet or third-party logistics (TPL) require a great deal of integration.
As an online business owner, if you intend to complete this whole process manually, perhaps you should think twice before jumping into the e-commerce industry. This is simply because, in a marketplace platform, you should be targeting the number of daily sales in multiple figures, not just 10 or 20 orders a day. So, if you are thinking of handling thousands of orders every day without appropriate automation in the supply chain process, you may want to reconsider before kicking off any model of online venture. The best example of omnichannel and integration process is Amazon. Apart from its regular delivery options through its own fleet and TPL, it also offers a 'click and collect' option in partnership with small street vendors; customers can choose the nearest grocery shops or post office outlets to collect their orders within or earlier than the stipulated delivery time. Besides, it also offers a self-service collection locker at various locations of community leisure centres or at superstores.
Not only this process will require a great deal of investment, working capital and back-up fund, but this will also create an opportunity to lure foreign direct investments (FDI) in Nepal as the future of e-commerce is bright. One of many hindrances marketplace platforms in Nepal suffer is the reliability on product accessibility. Marketplace platforms have to invest a great deal of time, money, and energy to put the visual and textual contents of their products on websites. But, by the time it completes the content creation for the sale in a day or two, the vendors either run out of their stocks or are left with wrong sizes, colours or brands of similar products. While it is already a challenge for businesses to convert online buyers at the checkout point, the unavailability of products has a direct impact on the revenue generation owing to the negative impression on customers about that particular marketplace platform. This, in a long run, brings genuine unreliability as a company in the eyes of customers.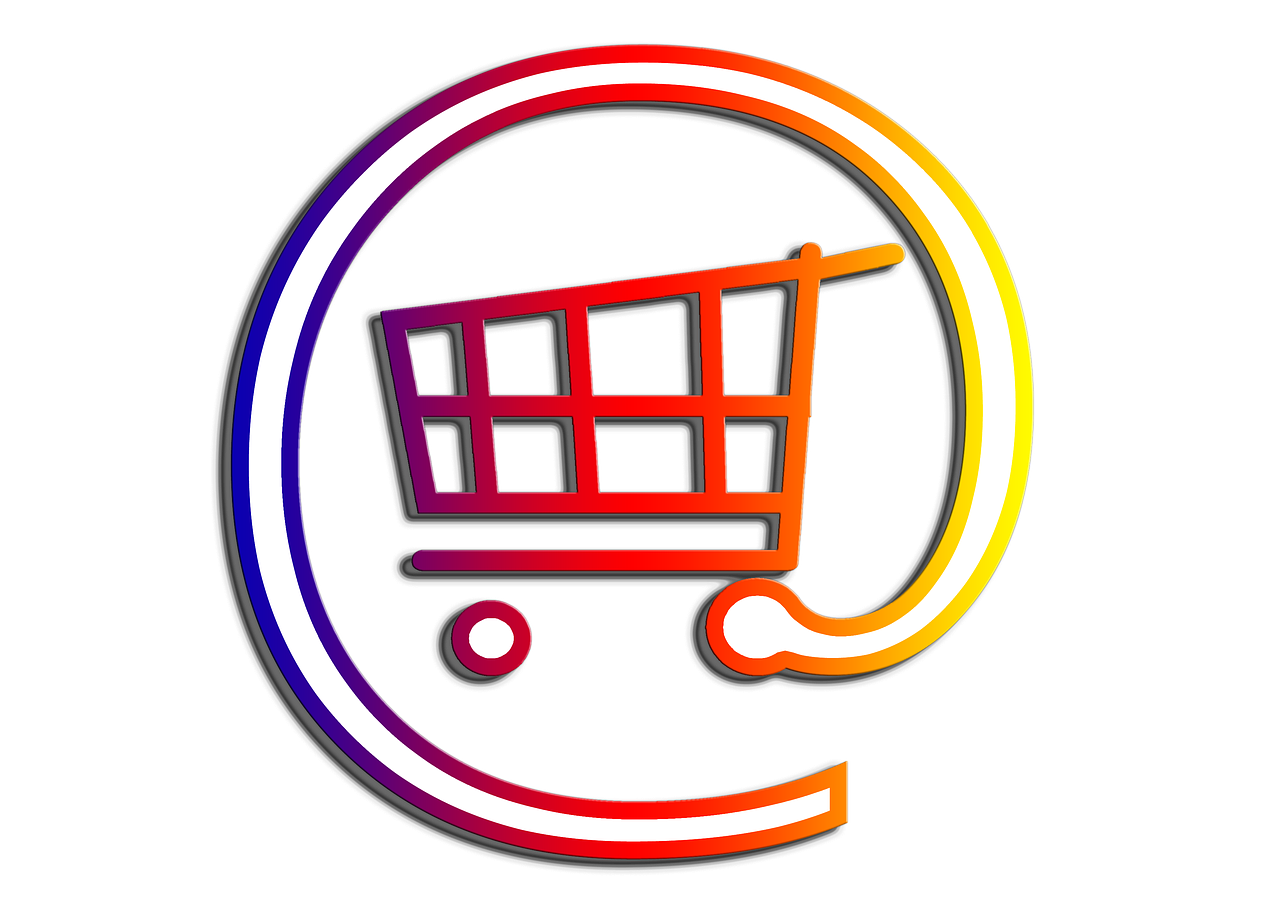 Amazon, again, has a great strategy to deal with such hindrance by offering a Fulfillment by Amazon (FBA) segment where Amazon offers the storage, packaging, and re-packaging with shipment facilities to its vendors at a certain cost. When vendors sign up for an FBA agreement, they, then, send their stocks to Amazon for the storage so that Amazon itself would complete the supply chain process up to customer's doorsteps. This sort of integrated vendor partnership is, perhaps, an entry barrier to its competitors in the market as well. Not to forget, this competition is totally based on the fact that despite having a strong omnichannel and integrated system, if a company does not have that obligatory 'customer service attitude', the business may either struggle for many years if you still exist or you may want to take an early exit from the market.
In Nepal, the Alibaba Group-owned Daraz marketplace model is a pioneer in the market in terms of size and sales volume along with Sastodeal coming up with a neck-and-neck presence. However, both companies seem to have underestimated the importance and repercussion of customer service behaviours, especially at the time of handling mass festive sales, albeit spending multimillion rupees in marketing campaigns. Most of the online buyers, whose numbers are multiplying every day, are at least on one social media platform and their disappointment will only reflect in the growth of companies' negative reviews leading to deteriorating site traffic and abandoned checkout. In the past years, such bad reviews have been spilt over on social media about the existing marketplace companies.
Gyapu has appeared as a new marketplace startup in Nepal at the time of Covid-19 crisis, and it has actually served a good number of customers in a short span of time. Unlike Daraz with its head office outside Nepal, Gyapu has a plan to expand the company in central Asian countries with its head office in Nepal. However, only making a documented business plan to go beyond borders is way easier than actually executing it in line of cross-border process and policies.
The e-commerce industry of Nepal has been bestowed with a significant amount of online buying awareness. However, any new marketplace startups should comprehend that the Nepali e-commerce industry has a long way to reach the saturation point. Before aspiring for cross-border businesses, the new startups need to step outside Kathmandu and bring even smaller vendors in a value-added supply chain process. We need more authenticity guarantee and assurance on the aspects of satisfaction.
Let us all agree that the growth of e-commerce is not just about the usage of technology alone. The technology used in e-commerce is just a digital transformation from manually handling of demand and supply chain to an automated version of the process. What one requires in this business to succeed is the strong and appropriate strategy, not just the increasing page likes on Facebook or Instagram.
Puri is an e-commerce consultant.