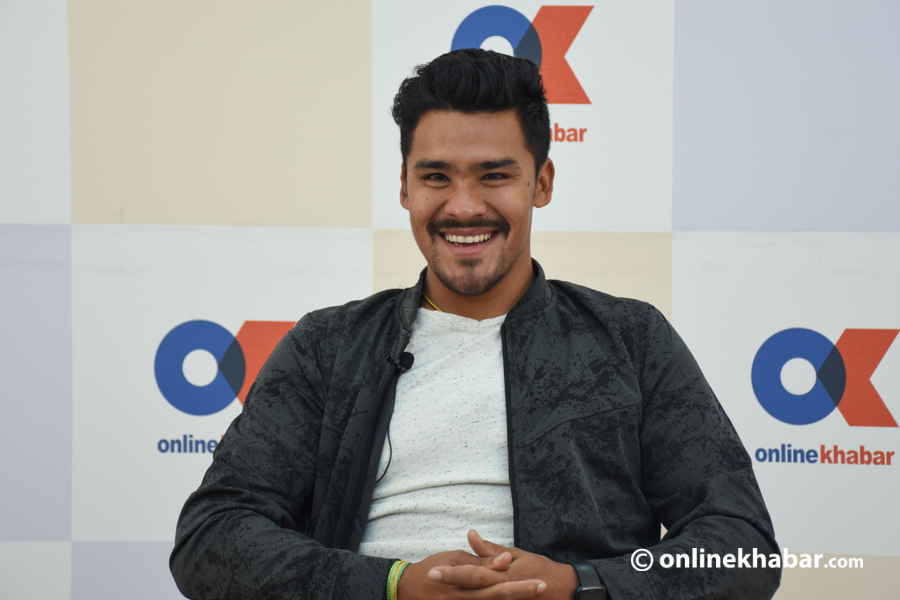 When you tell Karan KC that he's one of Nepal's finest stroke-makers, he brushes it off. "I'm just a bowler," he says. But if you watched him smash the ball during the Everest Premier League, you'd know he's being modest.
With 56 runs needed to win from four overs and all notable batsmen back in the pavilion, KC's mission to secure victory for Biratnagar looked impossible. To add to that, it was Sandeep Lamichhane who was bowling.
Anyone who's not followed Nepali cricket for the last few years can be forgiven for dismissing the chasing side's chance of a victory. But for those following the game for the last few years, a victory for KC's side Biratnagar against the Lalitpur Patriots was not beyond their imagination.
KC proved, yet again, that he was the man his team could turn to achieve the impossible. That day, he played a match-winning innings scoring 36 runs from 18 balls. In another match of the tournament against Pokhara Rhinos, KC dragged the match into the super over and scored a match-winning 20 runs.
All this reminds, not just his fans, but also KC himself of the match against Canada during the World Cricket League Division II tournament in Namibia earlier this year. Fans remember this tournament for the role KC played in helping his side survive a Canada scare and eventually earn Nepal its ODI status. KC, who came in with 51 runs needed for victory, dragged the match to the final over and reduced the gap between the two teams to 8 runs.
"I was nervous. The bowler bowled four really good balls but I managed to connect the fifth one which went for six. I think the bowler felt the pressure and conceded a wide, which made it easy for us to take a single off the last ball and win the match."
"So how do you manage to take the game to the final over?"
"My plan in these crunch situations is simple, spot the ball and hit it. Whenever I face these situations I remember the innings I played against Canada and it gives me a lot of confidence." Even during the matches against the Rhinos and the Patriots, KC says he was thinking of his knock against Canada to remain positive and motivated.
In addition to that KC also remembers the praises fans bestowed on him after the win. That packs in more motivation to take the match to the last over he says. "I want to win games for my teams. The pressure is a part of it. It just gives me a chance to become a hero among the fans. I think that is what drives me forward. If I win the game I become a hero again, if I don't there is always a next time."
Even though KC cemented his reputation as a big hitter, his abilities weren't enough for his team Biratnagar to make it to the finals of the tournament. But KC is happy that he now has two more matches to remember when he faces crunch situations in the future. "It's a team game. I can't do it all by myself and I feel we were quite unlucky too."
KC reminds us again that he is primarily a bowler and the batting he does is just a bonus. "I am working on my bowling. I want to take more wickets in future tournaments, not just make runs," he added."