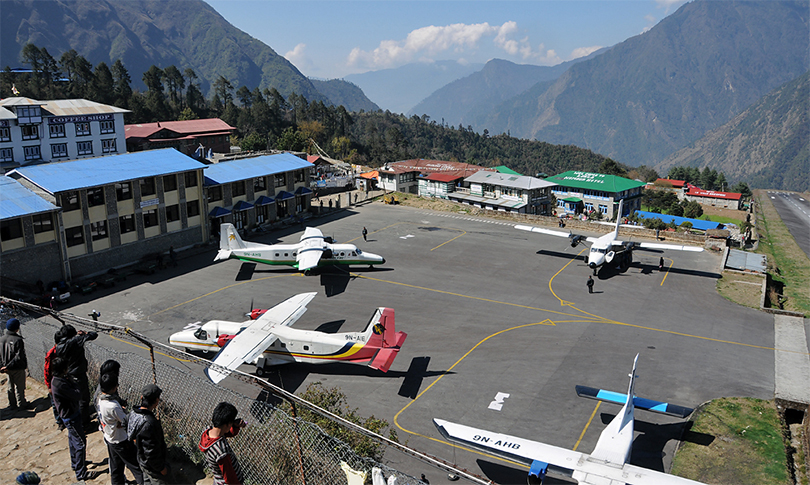 Solukhumbu, June 22
Dozens of tourists have been stuck in Lukla in the Mount Everest region of Solukhumbu district as the Tenzing Hilary Airport has been shut owing to bad weather for last six days.
Tara Air's Lukla station in-charge Phunru Sherpa says 16 flights of the company have been cancelled in past four days due to thick fog and rainfall.
Locals also have been equally hit as only the Tara Air was operating the flights from and to Lukla of late after the end of mountaineering season.
Meanwhile, some Nepalis and foreigners stuck have left for the district headquarters Salleri on foot as no improvement was seen in the weather conditions.
It takes around two days to walk to Salleri from Lukla.
Helicopters are also not able to land in Lukla due to the weather.
A local says some helicopters are ferrying passengers from Surke, a village at the distance of an hour walk from Lukla.