Just as the clouds were covering the Annapurna range, Park Chong-Suk, South Korean ambassador to Nepal, quickly took a selfie with his wife. This was at Naudanda, a few kilometres away from Pokhara, the tourism capital of Nepal.
Waking up early, the diplomat was treated with a view he had only seen in pictures. Almost the entire Annapurna range was visible, and he could not wait to go to a higher point to witness the grandeur of the mountains.
Ever since he was appointed the ambassador last year, he had always wanted to visit Pokhara. But, due to work issues and the Covid-19 pandemic, he could not.
As he moved towards the Kaskikot palace, he was even more mesmerised. To the south was the Phewa lake and Pokhara city and to the north was the Annapurna range. Looking at them, he stood there, speechless taking it all in.
"I feel fortunate to have been here. The views I've seen today are amazing," says the ambassador.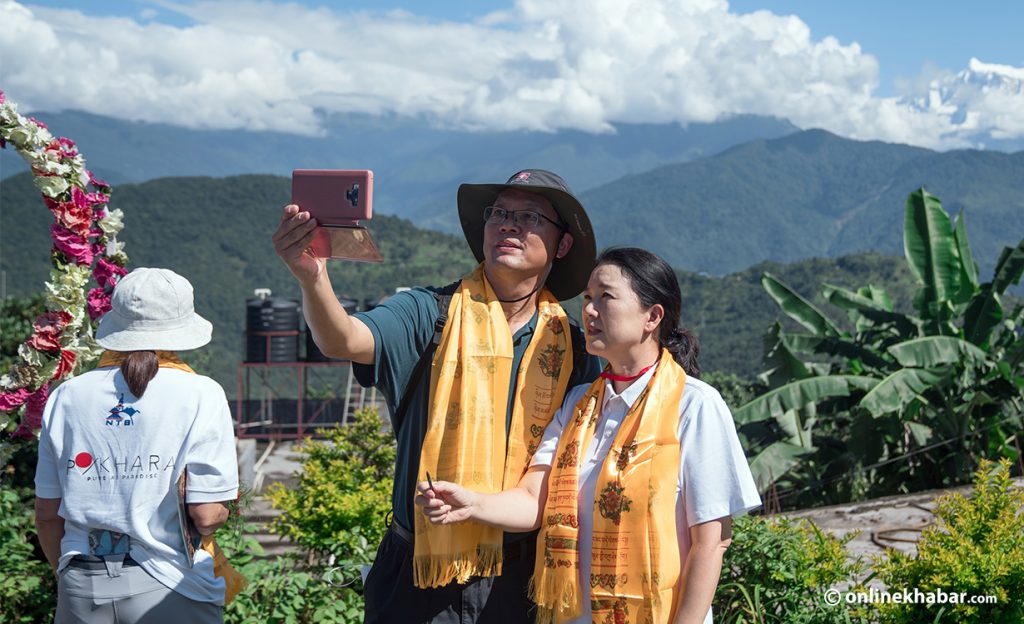 As many as 11 ambassadors and various other diplomats were in Pokhara earlier this week. They were there to visit the place and to encourage people to come to visit Nepal, post Covid-19. Park Chong-Suk was joined by German Ambassador Thomas Prinz, UN Resident Coordinator Sara Beysolow Nyanti, and various other diplomats. This visit was a part of an initiative by the Gandaki government to promote tourism in the province.
Once-in-a-lifetime moment
According to statistics, around 40,000 Koreans come to Nepal every year. That number now, due to the pandemic, is zero.
"I knew Nepal was pretty, but I didn't know it was this beautiful. I'll surely encourage people of my country to come to visit Nepal and immerse themselves in the culture and tradition," said Park.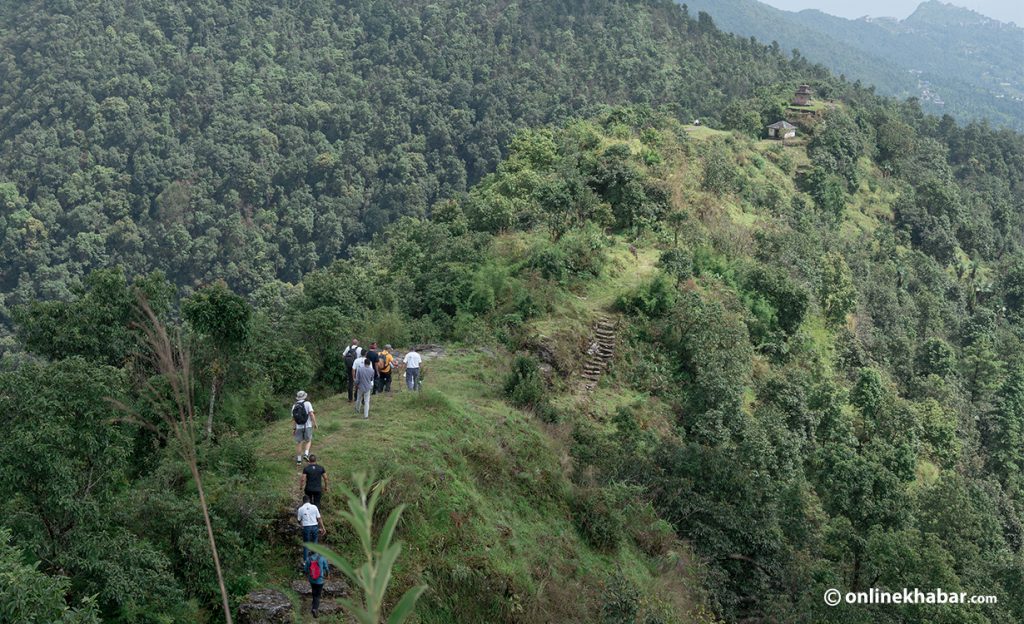 Similarly, German Ambassador Prinz said he was blown away more by the hospitality than the natural beauty of the place. Talking to the Ministry of Foreign Affairs Chief of Protocol Durga Bahadur Subedi, he said this might have been one of the best days of his life.
"This is a once-in-a-lifetime moment," he said.
Prinz has been in office for less than a month and was quite happy having had the chance to visit Pokhara in such a short time.
"I've been to many places, but Nepal is incomparable," says Prinz. "The natural beauty coupled with the people and their hospitality has left me speechless. I've never seen that anywhere in the world."
Resolution for tourism revival
The tour, organised on the occasion of World Tourism Day, was primarily aimed at helping Nepal's Covid-19-hit tourism industry get back to its previous status following the government announcement to restart the on-arrival visa service.
UN Resident Coordinator Nyanti reached Sarangkot and put up a video, encouraging people who follow her and the world to come to visit Nepal.
"Nepal is open," she said in the video as she stood in front of the Annapurna range.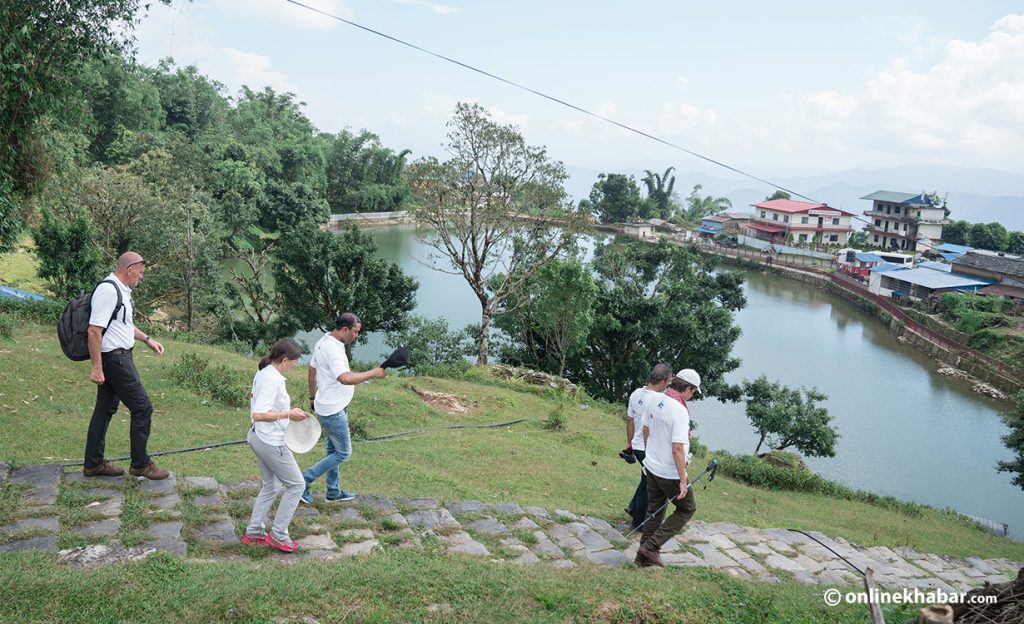 Apart from hiking to Naudanda, they also visited Davis Fall, indulged in boating in the Phewa lake, visited the Tal Barahi temple and observed the evening aarati. Almost all ambassadors spread the message that Nepal was a safe place to visit. Noah Mehdi Ahmed, Egypt's ambassador to Nepal, like everyone, reiterated that she would ask her country's citizens, who like travelling, to visit Nepal. Around 10 million Egyptians leave the country for holidays every year, she said.
Pertti Anttinen, Finland's head of mission in Kathmandu, stated that Nepal had a lot of promise and added that Nepal is much more than just the Kathmandu valley and the mountains.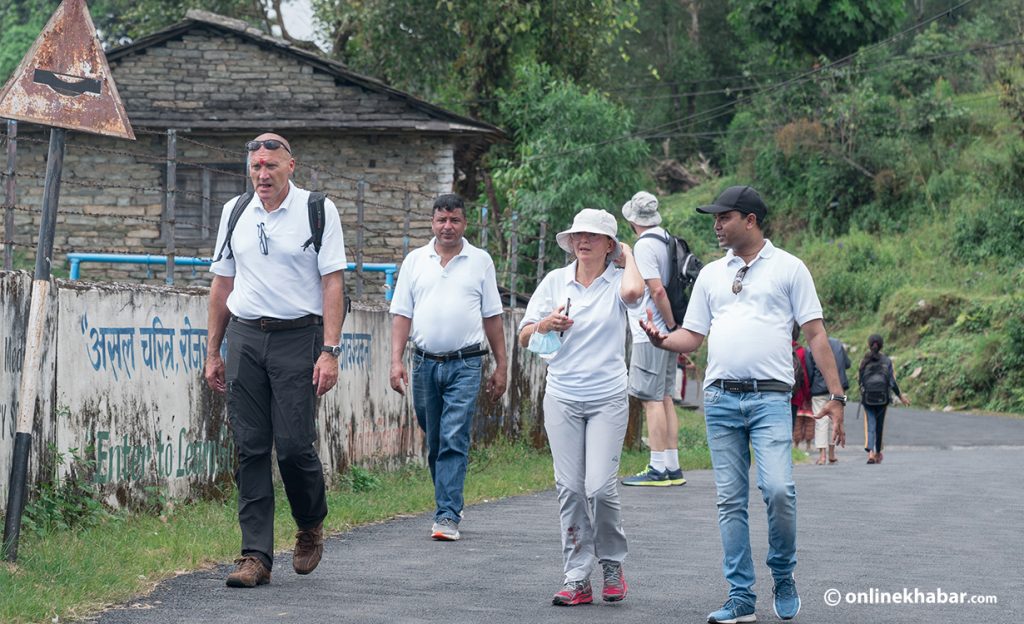 This was the first time that 11 different ambassadors had graced an event like this. Tourism professionals, particularly from Pokhara, feel that this will help boost tourism in Nepal.
Pokhara Tourism Council's vice-president Pom Narayan Shrestha says events like these give tourism entrepreneurs hope because Pokhara will be every tourist's second choice after Kathmandu.
"We're hopeful things will turn a corner now after the pandemic," says Shrestha.
Even though ambassadors of the US, China and India were also requested to join, none of them came. But, the government has requested them to visit Pokhara soon.