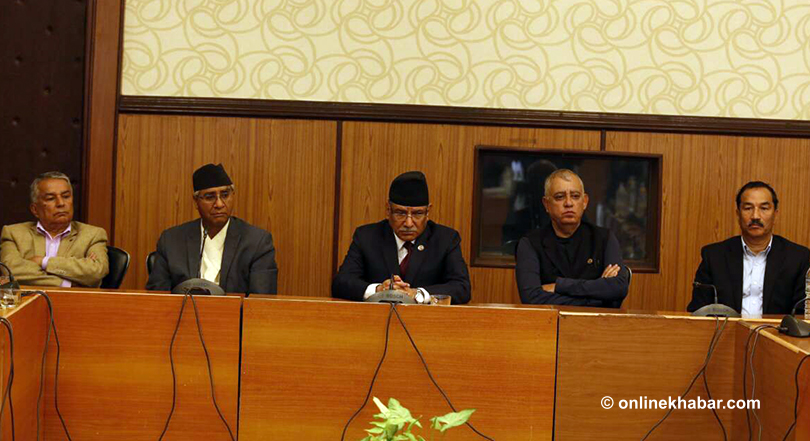 Kathmandu, May 30
The Nepali Congress has formally laid his claim over the leadership of new government during an all-party meeting called by it to discuss the next Cabinet formation process.
As the Parliamentary Party Leader, President Sher Bahadur Deuba is the undisputed candidate from the biggest party in the House to lead the next government.
The third and fourth largest political forces, the CPN-Maoist Centre and the Rastriya Prajatantra Party respectively, responded positively to Deuba's claim.
The main opposition CPN-UML, however, had boycotted the meeting.
Speaking at the meeting, outgoing Prime Minister and Maoist Chairman Pushpa Kamal Dahal said his party would extend the support to Nepali Congress on the basis of an understanding made between the two parties last year.
The RPP Chairman Kamal Thapa said his party would not have any objection to the Congress leadership, adding further discussions could decide if his party would join the next government.
Other fringe parties which had joined Dahal government said they would extend support to Deuba.