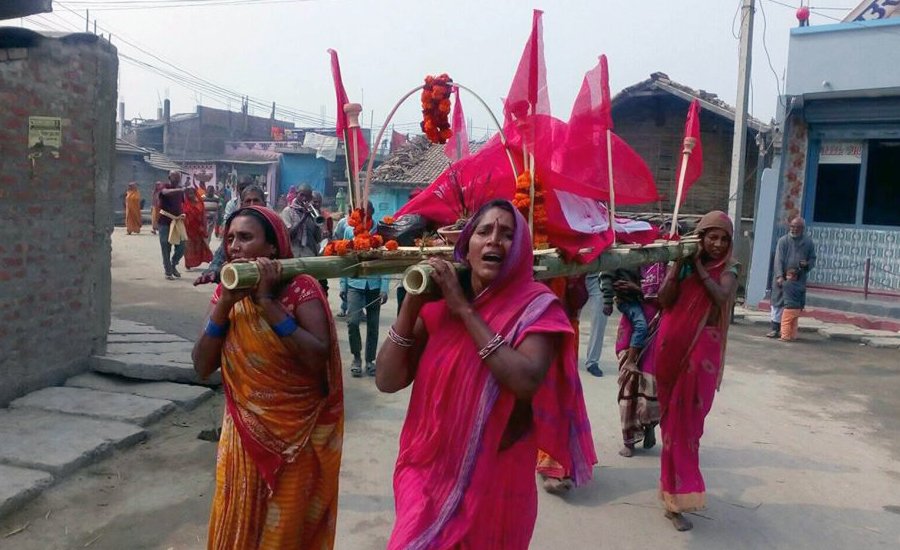 Janakpurdham, February 19
The belief that only men should perform all post-death rituals is prevalent in the Hindu society. However, some women in Dhanusha district of southeastern Nepal have broken the norm.
On Tuesday, a resident of Sabaila municipality-2, Dhanusha, named Ram Narayan Yadav, passed away. After his demise, five women carried the body.
There was a discussion in the village after Yadav's death on whether women should carry the body. As the deceased had five daughters and no son, some villagers stressed that his cremation should be performed by other male relatives. But his daughters resisted the decision and carried the body to the bank of the Kamala for cremation.
After reaching there, the deceased's wife Radhika Devi, 62, lit the funeral pyre.
Anand Prasad Dhungana, a Nepali Congress leader, informs that he had seen women performing funeral rituals in hilly regions but it was his first time seeing such incident in Terai.
"This is an example of women empowerment in Madhes."