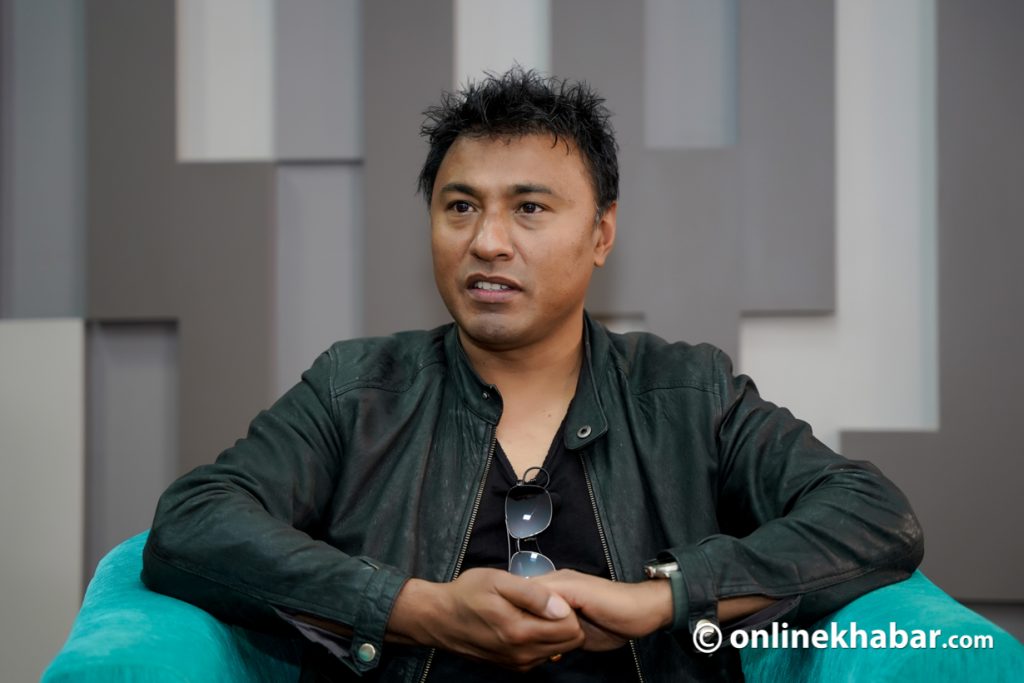 Over the past three decades, singer Deepak Bajracharya has given several hit songs to the Nepali music scene, such as Kali Kali, Oh Amira, Mayako Dorile and Man Magan. Kali Kali was released during his initial days as a singe whereas Mayako Dorile was released two decades ago. His latest, Man Magan, is already four years old.
Apparently, remaining consistent with popularity and success in the musical field for three decades is not an easy task. Yet, because he has not released any originals these days, his fans are desperate for him and his new numbers.
So what is blocking Deepak Bajracharya from enthralling his audience with new songs once again?
The changed focus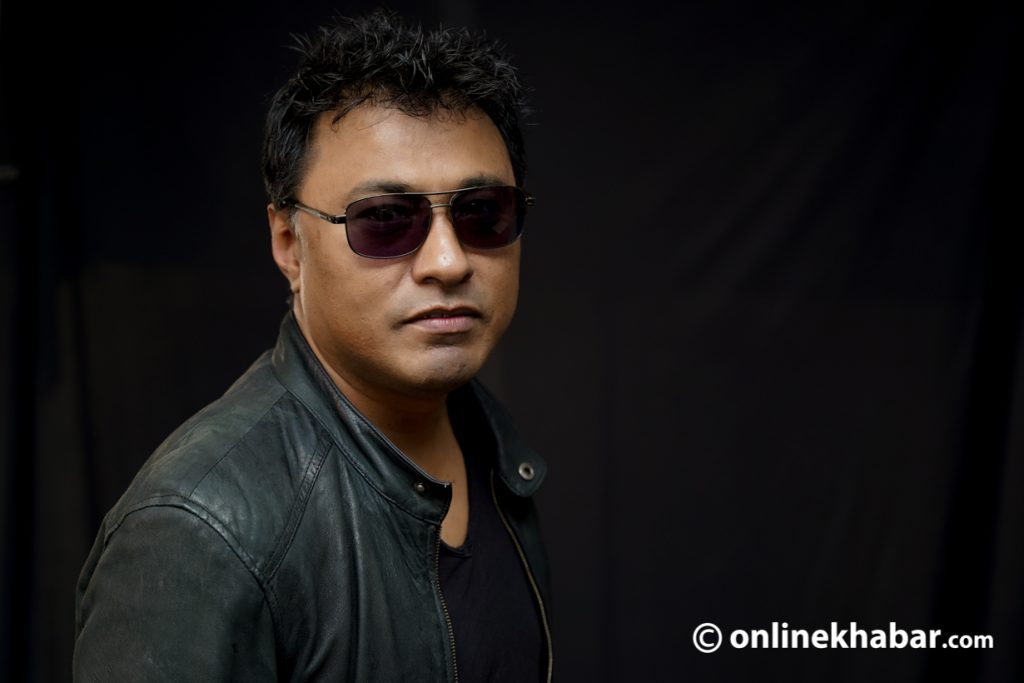 Bajracharya does not agree that he is not active in the music industry. "These days I am more into live shows rather than studio works," he says.
Bajracharya holds a prowess to create different energy on the stage. The audience is energised by all of his songs when he performs on stage.
While performing live shows, Deepak Bajracharya encountered different kinds of audiences and fans–mostly appreciation but sometimes insults too. But he says he is always ready to learn from them.
"Such incidents make me aware of my mistakes, give a reason to improve my performance and add extra energy," says Bajracharya.
Side by side, after all these years of doing music, now Bajracharya wants to do something new. He is planning to work to create a platform for band members other than singers.
"Most of the time, only singers come into the limelight, but behind one successful singer, there are many other unsung heroes," Deepak Bajracharya says, "There are no platforms where they can promote their works. So, I am trying to create a platform for them to introduce their work to a larger mass."
The next number?
It would not be wrong to say that Bajracharya was introduced to the younger generation through his latest release Man Magan. He composed this song with the objective to feature Nepali traditional musical instruments.
It took him just two days to complete the recording of the song. It was created featuring traditional musical instruments. "We were entertaining people but we realised that the Nepali people living abroad were expecting an authentic Nepali music taste from us," Bajracharya says, "So we decided to incorporate traditional musical instruments in Man Magan."
According to him, Nepali musicians were entertaining listeners but were unable to promote the authentic musical style. However, the record was broken due to its originality and Man Magan even garnered popularity in India. The song was also released in different languages including Newari, Hindi and English.
So does not Deepak Bajracharya want to create another song with the same spirit? He says he does not have any definite answer yet.
Does this mean he is confident that he can stay in the scene just with the hold hits?
Laughing charmingly, he says yes, adding his audience still wants to listen to Kali Kali, which was released three decades back.
"This shows how the old hit numbers help the singer to run their career," he says.
Deepak Bajracharya has a musical family environment. All of the family members enjoy listening to music. His daughter Cherisa is also a music enthusiast.
"Cherisa has some of my influence. She sings well, but she has not thought of doing music, commercially. She says she does not have patience like me, it's just her hobby," says Bajracharya.
Changed times
But gone are the days when cassettes and CDs were widely popular. Digital platforms like YouTube and Spotify are popularly used among music consumers now.
Deepak Bajracharya, at least in one sense, is not happy about these changes. "The digitisation of artworks has challenged senior artists. We are managing it, but many senior artists still do not have their personal YouTube channels," says Bajracharya. "They are in a state where they cannot claim their work."
Likewise, Bajracharya is also not happy with the trend of video-centric music. "It might be the demand of the time. Even just for YouTube, the video is required," he says, "But it promotes unhealthy competition and makes unnecessary expenses."
He also expresses concerns over the trend of analysing the success of songs by looking at the number of views on YouTube. He says the numbers can be manipulated to fool the public.
"The songs are either good or bad. It's totally wrong to present a meaningless song as a hit number," Deepak Bajracharya argues.
---
This story was translated from the original Nepali version and edited for clarity and length.