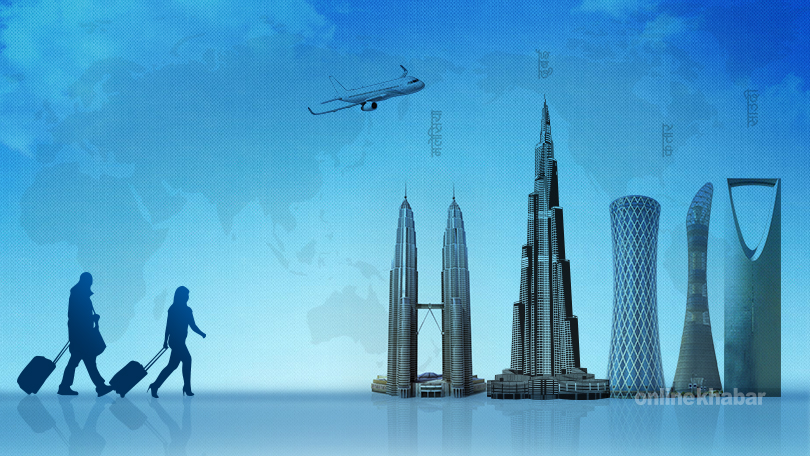 Kathmandu, April 24
The government has assumed that around 300,000 Nepali migrants workers are preparing to return home after being hit by the global economic crisis induced by the Covid-19 pandemic.
A Cabinet meeting held on Friday morning had also discussed the demands of Nepalis living and working in various countries of the world. Of late, they have been demanding that the government repatriate them. However, Nepal is not yet ready as it does not have sufficient structures and arrangements to quarantine and rehabilitate them safely.
However, preparations have begun to measure the magnitude of the problem. In this context, the government has been reported by concerned authorities that around 300,000 workers including those legally and illegally working abroad are willing to return.
In the Gulf and Malaysia alone, around 1.5 million Nepalis are working currently. The government assures that there are some thousands of additional Nepalis, who are not documented yet.
"The prime minister has talked with his counterparts in Qatar, Cyprus, Bahrain, and many other countries to solve their immediate problems now," a minister says, "They have agreed to keep them there for now, and take further decisions once the pandemic will be over."
However, for the undocumented workers, the government will now focus on documenting them and repatriate, according to sources.