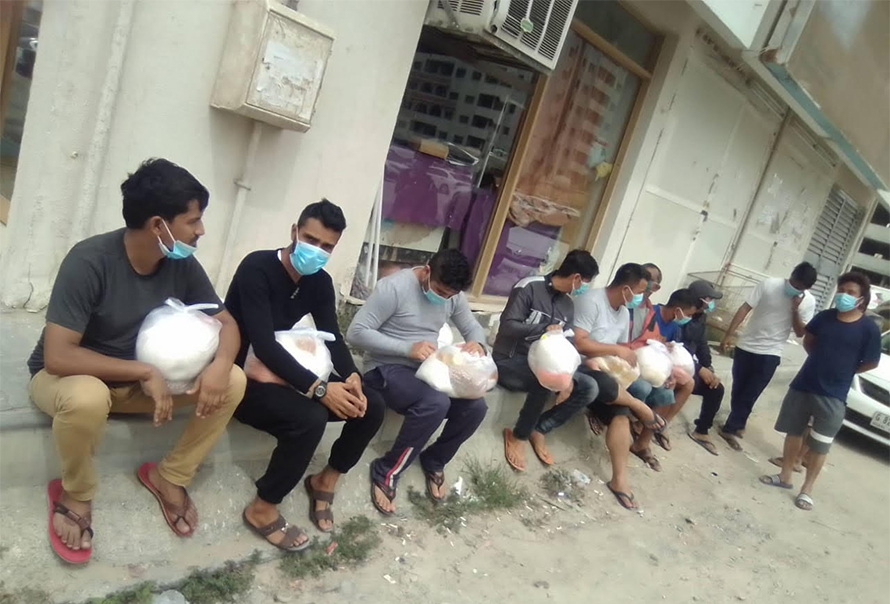 Kathmandu, April 16
As different groups of Nepalis living abroad have demanded that the government evacuate them to the homeland during the ongoing coronavirus crisis, the government has finally begun collecting data about the citizens who are in grave problems due to the crisis.
In particular, the Ministry of Labour and Employment has begun collecting data about the migrant workers stranded due to the crisis, according to the ministry's spokesperson Suman Ghimire. He says the information about the Nepalis who need immediate humanitarian assistance is being collected via concerned Nepali diplomatic agencies.
Once the detailed information is collected, the government will take an appropriate decision, according to him. "Maybe we can rescue, or maybe we can manage them differently," he says, "We will make efforts to address their concerns."
The government has estimated that around 100,000 workers need either repatriation or other management options.
Officials in the Ministry of Foreign Affairs have also said they are also trying to assess the situation. However, it will be almost impossible to repatriate all of them, according to the ministry.
Various embassies have already begun sending the data to the ministry. They are under pressure as various countries had begun ordering the undocumented workers to leave the countries.