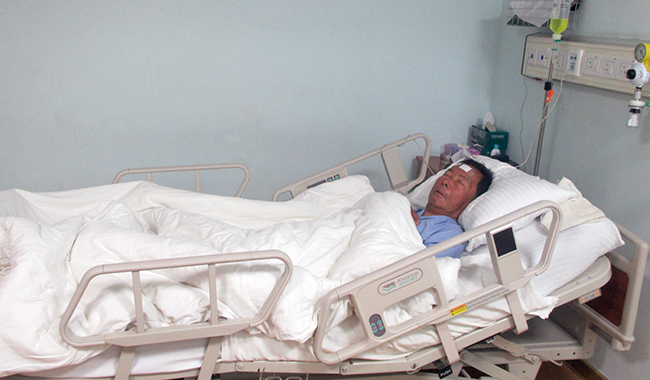 Kathmandu, June 3
Musician and lyricist Ambar Gurung is in a critical condition. The composer of Nepal's national anthem is battling with hypertension, diabetes, Parkinson's apart from intestinal bleeding.
Gurung is under treatment at Grande Hospital. "He cannot speak, cannot recognise people," an attending physician told Onlinekhabar, describing Gurung's condition as critical.
Gurung, who composed music for the national anthem, was admitted to Grande on Monday. A team under Dr Arjun Karki, chief of the Critical Care Medicine Department, is attending to Gurung. Other members of the medical team include Dr Bibek Sharma and Dr Raju Paudel.