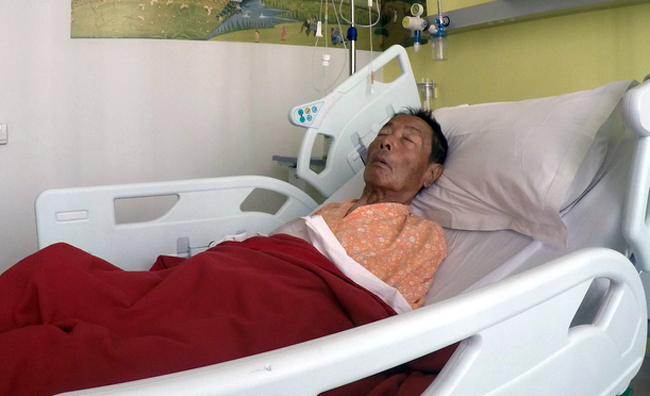 Kathmandu, June 6
Doctors attending to composer of the national anthem, Ambar Gurung, have described his condition as critical. Lyricist, singer and composer Gurung has been receiving treatment at Grande International Hospital for a week.
Chakra Raj Pandey, the hospital's medical director, said on Monday afternoon: Gurung is on oxygen support. His condition is critical. We are doing what we can. Dr Pandey said they have administered drugs to control Gurung's blood pressure. 
He is suffering from respiratory complexities, Dr Pandey said.
Apart from writing some of the very popular songs, Gurung has sung a number of songs like Ukali Chadha, Timi Bhul Ma Paryau and Nau Lakh Tara Udaye.