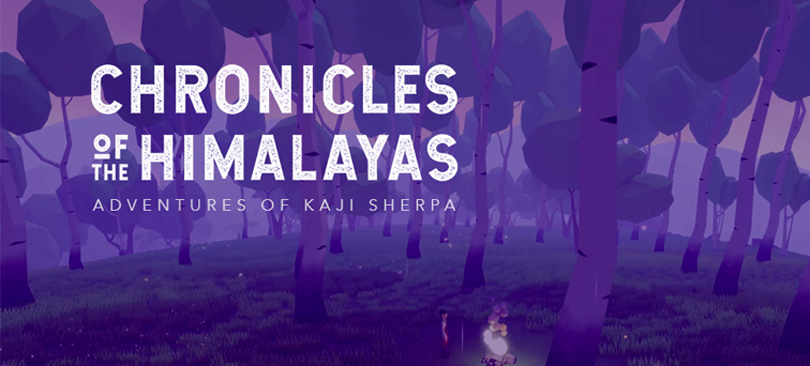 Born and brought up in Butwal of western Nepal, just a few kilometres north of the Indian town of Sunauli, Uday Gurung watched a lot of Hindi TV cartoons during his childhood. Perhaps this is why, he frequently utters 'agar', which means 'if' or 'although' in Hindi, when he talks to people in Nepali.
But, now embarking on his career as a game and animation series developer, Gurung wants to minimise the impact of Hindi cartoon series on Nepali children, as much as possible.
Recently, Gurung and his friends launched a project named 'Chronicles of the Himalayas', which they claim will be one of the biggest game development projects in the country. Gurung says the project aims at informing the new generation about traditional arts, cultures, myths and folklore of Nepal through the medium they are fond of such as mobile and computer games, animation series on TV and the internet, and printed cartoon strips.
Promoting Nepaliness globally
The idea of developing a game that would reflect Nepali culture and context dawned on the team members when they developed a mobile game for the promotion of Nepali commercial movie Loot 2 around three years ago. The simple endless running game did not have any Nepaliness to it–the developers put together some common things of everyday Nepali life as obstacles in the game.
"Obstructing the journey of the character named Haku were Sajha buses, tempos (three-wheeler electric vehicles commonly found on the streets of Kathmandu)," Gurung shares as his partner Bishal Manandhar adds, "Likewise, we had used images of lakhes (those who dance in different guises during various festivals) and kites as sources of power."
Such elements were not included in the game considering their cultural significance. They were there just because the developers saw them around them.
"But when the game received over 10,000 downloads in three days and over 50,000 in next one month, we thought it was also Nepaliness that attracted the users," Gurung says.
He argues that Nepali people, the children in particular, do not need a foreign story to entertain themselves as the country itself is rich in culture and tradition.
"You come out of your house, and you get a temple or a monastery or any kind of shrine every five minutes. You celebrate at least one festival every 15 days," he elaborates, "But, the irony is all our kids are fans of Indian cartoon series. More sadly, our national television broadcasts them sometimes."
The 'big' game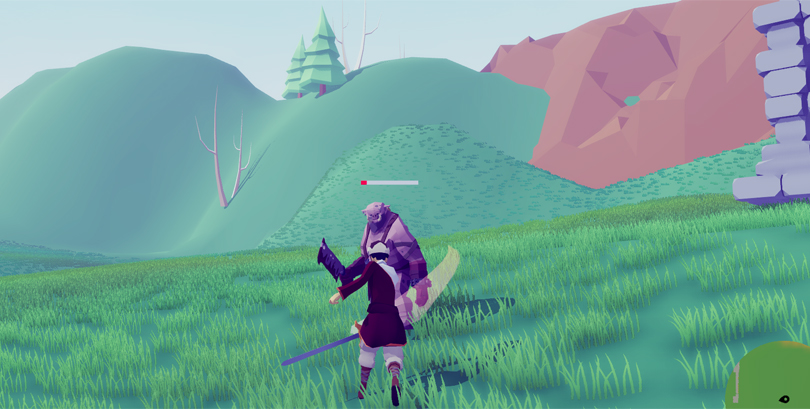 It took nearly three years to develop the idea into something concrete for they launched the demo of Chronicles of the Himalayas just one month ago.
The project has selected Sherpa people and their culture as its foundation. The hero of the game is Pasang Kaji Sherpa, the character they developed studying a Sherpa man. Likewise, they have used myths and folklore popular among Sherpas to take their game forward.
The setting will be the mountainous region of Nepal whereas flora and fauna available in the region will also be highlighted.
Manandhar claims that sufficient attention has been paid to represent the authenticity of the culture. Gurung adds, "We use our creativity and imagination to make the game and the story as interesting as possible. But, we are aware that we should not misinterpret any value inherent in the culture."
"The purpose of our project is to make people understand that every culture is valuable in its own."
For now, they are developing the game in the first stage. "But we will also develop animated series and YouTube videos as well," Manandhar says, "We want to create our own franchise and expand it across the country at first, and across the world later."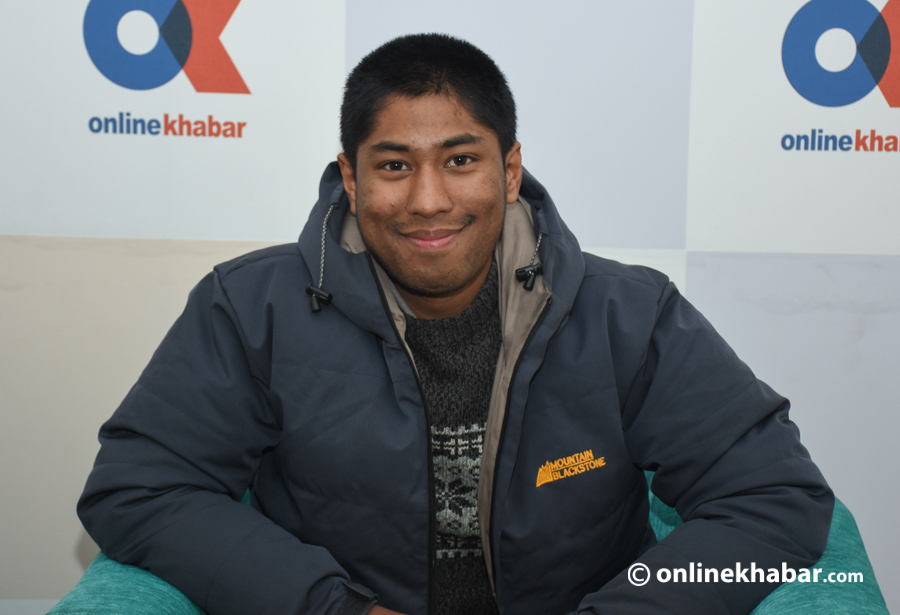 Besides, the team has planned to popularise their product via other merchandise products such as t-shirts, bags, and posters. They hope that it will also significantly contribute to the total revenue.
'Breaking the walls'
It has been more than a few decades since Nepalis have begun playing games on their computers and phones. "But, there is not the culture of selling and buying a game as a consumer product," Manandhar informs, "We want to establish a new culture in which people are ready to pay to play."
Gurung puts it metaphorically, "We are just breaking the walls. We know there are many obstacles, but we have to go on."
"We are also learning in this sector; therefore any challenge is welcome."
Nevertheless, the team is confident that the future will not disappoint the team as the demo of the game has been downloaded by 4,000 users within one month. "This is just the case of computer version. It will significantly go up as we are planning to launch the mobile version within next one month," Manandhar shares.
Gurung informs that their company, Sroth Code Pvt Ltd, is spending over Rs seven million in the entire project. So far, they have spent around 15 per cent of it.
"The cost is minimal till now as we are just doing research. The demo has been released, but the most expensive phase of marketing is yet to begin," he says.
The team is hopeful that the full-fledged game will be developed by the end of 2019.
Ready for the 'big failure'
The estimated amount of investment is huge in comparison to the apparent game market of the country. But, the team is not worried.
The developers are confident that they can sell their product well in the market and collect substantial revenue.
"Our game will be developed in a premium model; that is you can access the first level for free but have to pay for the next level," Gurung says, "We are hopeful that many will be ready to pay as more than 8,000 users have signed up already."
Manandhar adds that they embarked on a long journey after carefully studying the market. "Recently, we had conducted a survey about the popularity of such games, and the results were satisfactory."
However, they are also preparing for the worst. "We know it is just an experiment," a confident Gurung says, "But, we will not scale down our project. If a failure is certain, we will like to embrace a big failure instead of a small one."
---
Published on February 14th, Thursday, 2019 11:12 AM
---
Download Onlinekhabar App. Android click here & IOS click here . Keep in touch with us on Facebook, Twitter & YouTube.