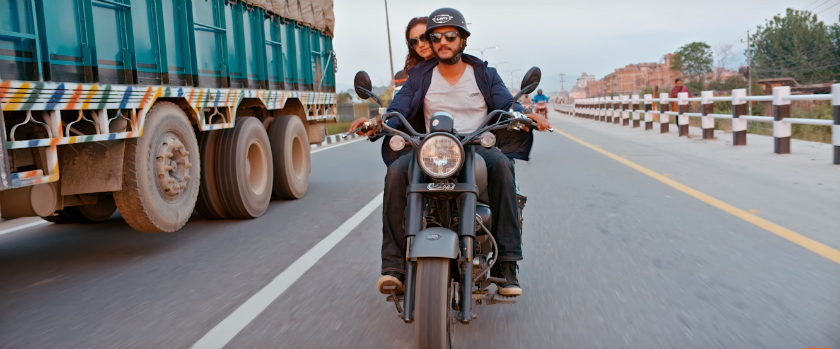 Actor-turned-director Deepa Shree Niraula is back with Chhakka Panja 2, a 'sequel' to her movie with the same name released last year.
You may be wondering whether you might need to know the plot from the first part to understand its sequel but worry not! The stories are completely different. While the first part deals with the issue of foreign employment, the sequel deals with issues that appeal more to the younger generation.
To begin with, the movie has humour, a catchy song and fun-filled moments, and deals with an issue contemporary to urban Nepali society today. It shows how the younger generation is not hesitant even to opt for extreme measures such as fake weddings to get a visa to their dream destinations. It also shows how the surge of 'educational consultancies' all over the country are making their quick buck.
The story opens in a village in the hills of western Nepal where we are introduced to three friends Prajwol (Swaroop P Dhakal), Saraswati (Jitu Nepal) and Gaurav (Gaurav Pahari). Gaurav is betrayed by his newly-wed wife and returns to the US, from where he came home to wed the girl his parents had chosen for him. Saraswati decides to move to Kathmandu to prepare for his Lok Sewa (Public Service) exam along with Prajwol, an ambitious young man aspiring to go to Australia.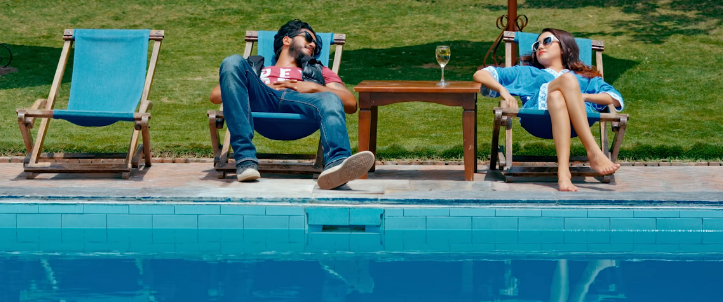 In Kathmandu are Akansha (Swastima Khadka), a bubbly and stubborn city girl struggling with her IELTS exams, and her wild best friend Brinda played by Barsha Raut. You would be surprised to know that Priyanka Karki is not playing the exuberant young girl role she generally plays. Instead, she is Akansha's strict mom, Uma, a well-established lawyer dealing with all her daughter's shenanigans.
Kedar Ghimire (Magne Budha) is another character in the movie who never fails to make you smirk and giggle with his regular halka ramailo. His presence brings joy to the audience and life into the movie. He plays the role of a cunning 'consultant' who takes pride in what he does. He is the brains behind the illegal business of fake weddings.
With guidance from Magne Budha, Akansha decides to enter into a 'paper marriage' with Prajwol,  who has a better IELTS score, but does not have money to make it to Australia. Their seemingly simple plan of flying to Australia takes twists and turns as other characters join in. In the end, the story evolves into a tale of a series of deceits.
The movie is jam-packed with fun-loving characters with comic roles who make every moment lively. Although you may find some scenes especially in the second half a bit dragged, the climax compensates for that.
Although both instalments of the movie set a new bar for cinematography in the Nepali film industry, there are many things that the film falls short on. For some members of the audience, the movie is just a collection of old jokes that are no longer funny. Similarly, the characters in the movie preach a lot about things that have divided opinions. Priyanka Karki's rant about Nepali youngsters leaving the country and not coming back maybe a case in point.
Well, for a movie that is aimed at the mass audience, the discerning viewer is always going to be left wondering.
Director: Deepa Shree Niraula
Actors: Deepak Raj Giri, Swastima Khadka, Priyanka Karki, Swaroop P. Dhakal, Jeetu Nepal, Barsha Raut, Buddhi Tamang, Kedar Ghimire, Gaurav Pahari, Shivahari Poudel and Ayushman Joshi.
Release: September 27, 2017
Screened at QFX Cinemas