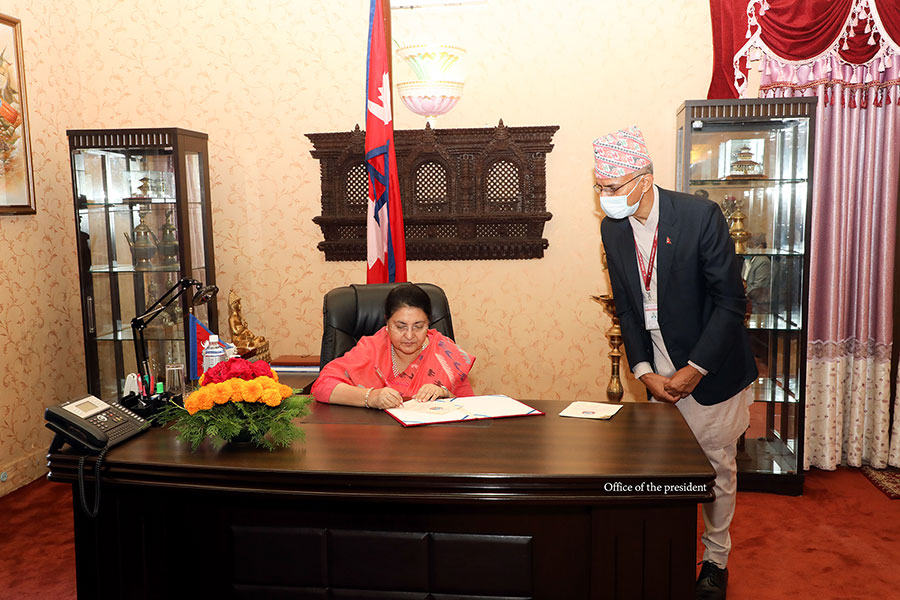 Objective scenario
Nepali political parties have once again shown national unity to regain the land of Kalapani, Lipulekh and Limpiyadura occupied by India after the China-India war in 1962.
In the war, Nepal supported India by the means of military power and moral support, but India lost the war with great humiliation. As 1,383 Indian army personnel lost their lives, 1,047 wounded, 1,696 missed and 3,968 captured in the war, it decided to be back from the war. It created China-phobia in Indian rulers, which exists even today. At that time, they found Lipulekh as a strategic point from where the Chinese could easily invade India. So, they decided to deploy the army at a point although the land belonged to Nepal.
Later, strategically, India started to claim it as its land and coxed Nepali politicians to evacuate this area from its political map. Nepali politics was hugely influenced by New Delhi. Therefore, to sustain the regime, no leader dared to raise any question. Thus, Nepal's grip became weaker on the land.
Changing political situation in Nepal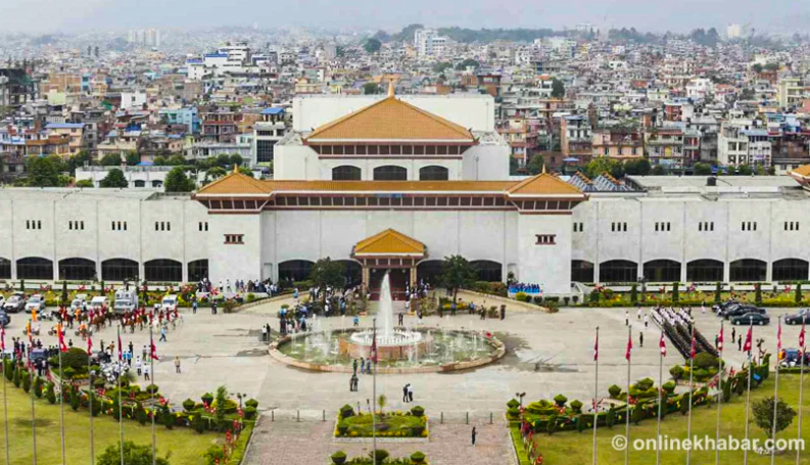 For a long time since the Rana rule to the multiparty democracy, there was a direct influence of Delhi in Nepali politics.  Also, Nepal is in between two giant countries, and it also increased a type of inferiority complex that has created nationalism in the blood of every people in Nepal.
At present, the government has got two-thirds majority support and there is a very nominal chance for New Delhi to play in Nepal. As the Indian Defence Minister Rajnath Singh inaugurated a road in the disputed area without caring Nepal's request for discussion to resolve the border issues, the government of Nepal was under pressure to react immediately. Considering the political ground, the Oli government passed a new map including Lipulekh, Kalapani and Limpiyadhura from the cabinet meeting. As of now, both houses of the Federal Parliament have also unanimously endorsed a constitution amendment proposal recognising the new map in the country's national emblem. Now, the land is on the Nepal map, but it controlled by India. The challenge is to reclaim the land practically.
Nepal's major challenges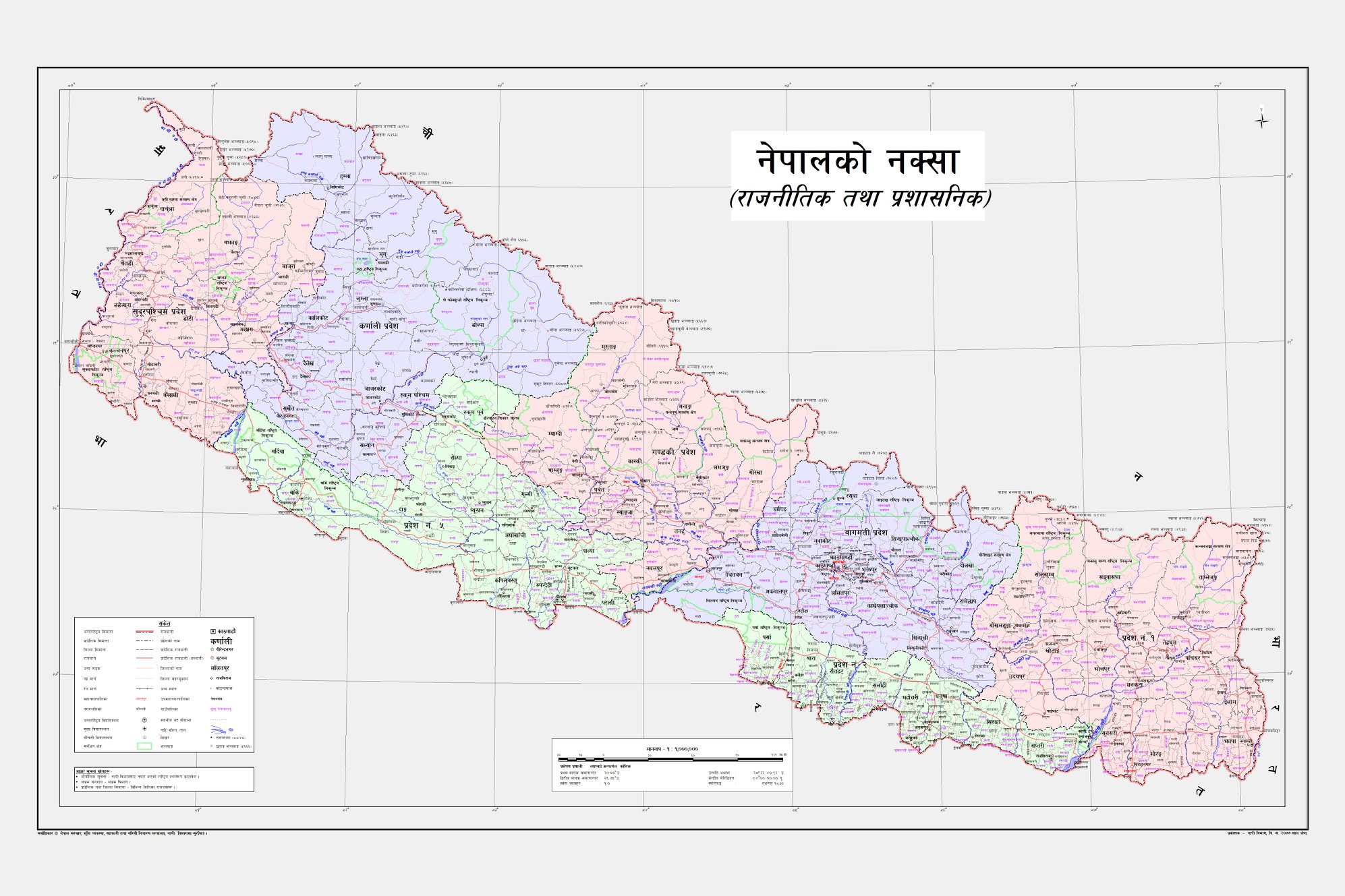 The Indian government has been saying that Nepal has to make a proper environment to hold talks. It has also said it has been fighting with Covid-19 and in this situation, it cannot do anything regarding border issues. Nepal has been requesting India to hold a sectary-level meeting for a long time, but India has been neglecting the request.
India is saying that it cannot conduct a meeting with Nepal due to Covid-19, but it has been actively participating in meetings with China regarding the Ladakh border issue. It is, hence, evident that India tries to avoid any formal discussion with Nepal. Nepal has a big challenge to persuade India to sit on the talks table.
India can put forward different conditions including removing the disputed area from the map before conducting the meeting. It always regards Nepal as a younger brother; it has a kind of superior mentality. Indeed, it has not accepted Nepal as an independent country although it accepts outwardly. In this situation, it does not easily accept Nepal's request without making Nepal on the lower side. To accept Nepal's sovereignty, it might take a long time. But, now, Nepal has to official evidence that could prove the land belongs to it. Even if it does not accept, Nepal should go to the international court with evidence.
Finding strong evidence could be another key challenge for Nepal. It has to find three major pieces of evidence. The first would be related to the actual source of Kali that begins from Limpiyadhura. India has created a fake Kali River and has been trying to justify that the disputed area belongs to it. But as Nepal becomes able to justify that their claim is fake and the real Kali begins from Limpiyadhura, it will be strong evidence to get the land back.
The second piece of evidence could be Indian Prime Minister Jawaharlal Nehru's letter to King Mahindra, in which the Indian leader reportedly requested the king to let the Indian army remain in Kalapani. If this letter is found, the dispute will be further resolved. And, the final piece of evidence could be an old map which shows the disputed area in the map in Nepal. If the evidence is not found, the situation cannot be easily solved. But, if it is well-established, Nepal can get support from Indian intellectuals also.
Also, India has border disputes with China, and Pakistan also, and it does not want to continue any tussle with Nepal for the long term. It needs Nepal's support in international forums. If there is evidence, it will not linger to return the land to Nepal.
Possible impacts     
Currently, both Nepal and India are adamant their claims. It is the phase of rejection and until one side comes to the point of acceptance, the relations will remain cold. During this period, India is likely to make some efforts to make Nepal's efforts to reclaim the land a failure.
New Delhi may try to bring its favourable Nepali leaders into power and dismiss the current border agenda. Splitting the Nepal Communist Party, provoking the Nepali Congress, supporting People's Socialist Party Nepal to revolt against the government, and trying to reinstate the monarchy could be four major possible strategies that could be applied by New Delhi to make Nepal politically weak and unstable. So, the Nepali leaders and entire public have to be aware of it.
Also, Indian media will continue asserting that Nepal is a puppet of China so as to divert the public attention. To combat this, Nepal has to constantly spread its voice at the international level so that there will not be an illusion.
At the people-to-people level, there is not any harsh relation between Nepal and India psychologically, culturally, and morally. Many Indians love Nepal as a beautiful country, so if they understand that this land belongs to Nepal, the Indian government cannot go against the majority.
Meanwhile, as there is an ongoing tussle between the two countries, national unity will be further strengthened in Nepal and it will find sources to reduce dependence on India. It will be a great opportunity to move forward to national development.
---
Published on June 19th, Friday, 2020 9:44 AM
---
Download Onlinekhabar App. Android click here & IOS click here . Keep in touch with us on Facebook, Twitter & YouTube.