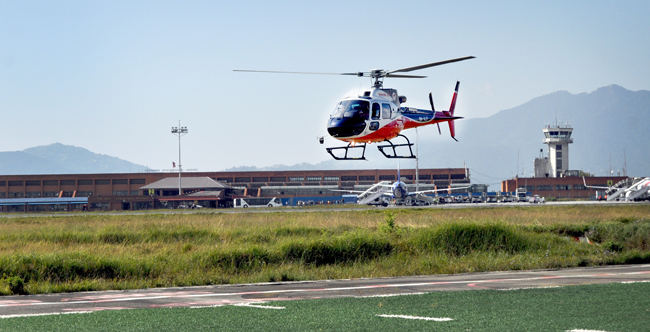 The Civil Aviation Authority of Nepal has grounded all Simrik Air helicopters.
Gyanendra Bhul, the information officer of the authority, stated that a financial audit carried out by CAAN's team revealed an unsteady financial situation at Simrik Air.
He said their service was also suspended due to a failure to pay the owed amount of Rs 4.6 million to the authority, despite multiple reminders.
"We do not think it is safe to allow them to operate when it is uncertain if the airline can pay its staff. We have barred all four helicopters from flying," said Bhul.
CAAN said it will only allow the airlines to operate after it provides assurance it can pay its staff and operate sustainably along with paying what it owes CAAN.
According to the Bhul, Simrik Air owes Tribhuvan International Airport Rs Rs 2.79 million, Lukla Airport Rs 1.57 million, Tapejung Airport Rs 437,000 and Simikot Airport Rs 158,000.