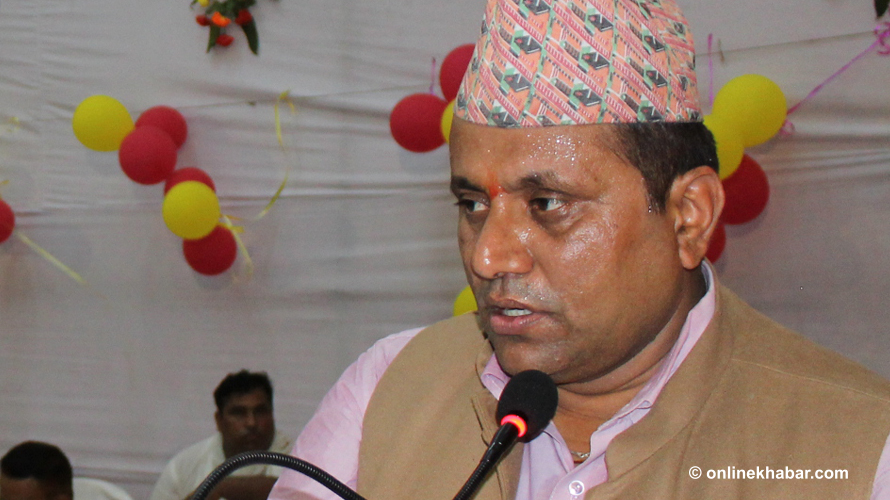 Biratnagar, August 11
Biratnagar Mayor Bhim Parajuli has complained that the Province 1 government did not cooperate with the city government in releasing reports of coronavirus tests on time.
He has accused the provincial government of discrimination based on people's access to resources.
The mayor made the accusation after reports of the samples collected by the metropolitan city on August 6 could not be published yet. "I have appealed to all to conduct the tests quickly. Now, whom I need to flatter for early reports?," an angry Parajuli says, "This is too much. Every time, there is noncooperation."
The leader claims this is discrimination because some of the test reports have come out within 24 hours from swab sample collection. For example, Province 1 Internal Affairs Minister Hikmat Karki, the staff of the Morang District Court, and the Office of the Chief Minister had got their reports within 24 hours since the sample collection.