Pokhara, January 7
Days of the Maoist insurgency are back, it appears, at least for the Biplav-led CPN(Maoist).
In a move that may remind people of those days, the Maoist party has announced the formation of a people's council that looks like the parallel government that the Maoists had run during the insurgency.
As part of the revival of the 'people's government, the Biplav-led party has announced the formation of Tamuwan autonomous people's council under Kisan Singh Gurung. The council comprises 21 members.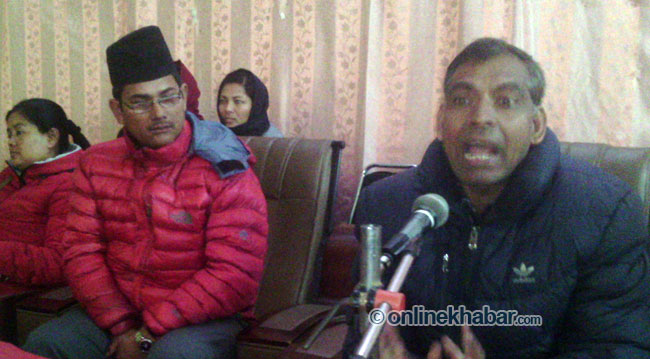 Chief of the Central People's Council Santosh Budha Magar and standing committee member of the party, Dharmendra Banstola, were present at the programme organised to make this announcement.
In a press release issued after the announcement on Thursday, the party said the meeting unanimously elected Maya Chepang as the party's deputy chief. The party has not made the names of other council members public.
Making the council public on Thursday, Banstola said they had to form the body as the parliamentary system has failed. "The parliamentary system has failed in Nepal. There's a need to do away with the system and strive for the formation of a people's government. Announcement of the council is a step in that direction," he said.
He said the constitution, which has undermined the comprehensive peace agreement reached between the government and the Maoists in 2006, cannot solve national problems. People have rejected this consitution, so it is meaningless, Banstola said.
He said parliamentary parties are playing second fiddle to India. They are competing to gain favours from India, Banstola said. Under the parliamentary system, the country's problems will not be solved, no matter who comes to power, he claimed. For resolution of national problems, there's a need to change the political system, he said.
In a different context, Banstola said India has always imposed a blockade against Nepal. India has never given the transit right to Nepal, he said, adding: In capitalism, this is but natural.
Like India, America has been imposing a blockade against Russia, Korea (North Korea), Iran and Iraq, he said, adding: Taking a cue from America, India has been imposing a blockade against Nepal.