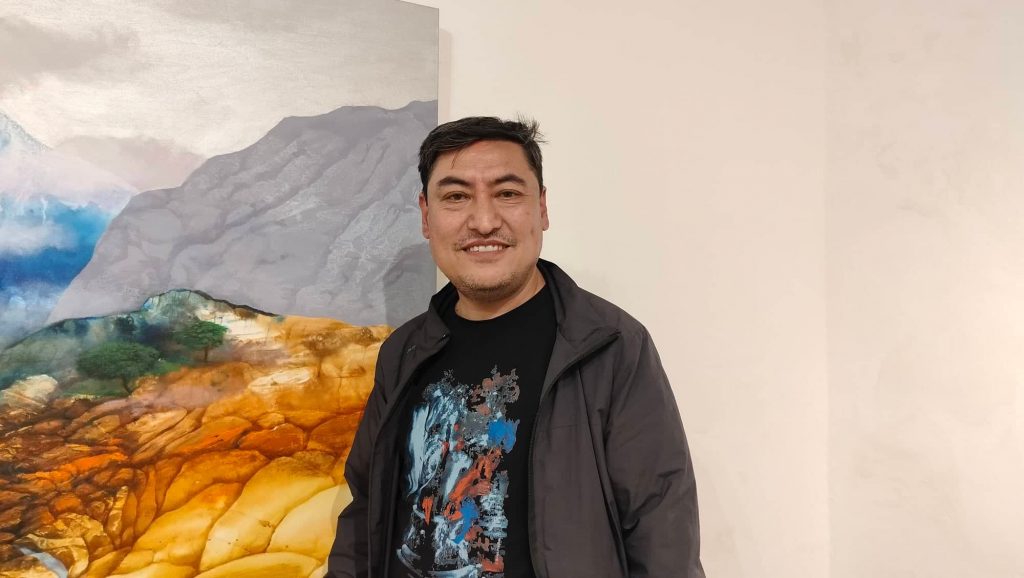 Artist Binod Pradhan believes nothing on the planet is more fascinating than its gorgeous and wonderful geographical features. Travelling to various locations not only leaves you with memories but also teaches you valuable life lessons that last a lifetime.
But, the earth's terrain is constantly changing over time as a result of unethical human behaviour towards Mother Nature. It is the human duty to protect, preserve and promote the planet, says artist Pradhan on why he is in the art sector for the past two decades.
"I am an artist and I express myself through my paintings. Nature and culture have heavily influenced me to be who I am today," says Binod Pradhan, who has done 11 solo painting exhibitions so far, "I believe in using my artistic gift to create awareness in society and help to advocate for the right things in society."
His love for culture and nature
Being a local from Kathmandu who grew up experiencing rich traditions and culture, Binod Pradhan has a love for them. However, within a short period, he saw how modernisation and urbanisation engulfed the beauty of his surroundings. This very thing triggered him so much that he focused his paintings on the conservation and protection of cultural heritage.
Moreover, Pradhan is an adherent lover of the watercolour medium who in his initial days used to travel around the valley to simply get awestruck by the natural beauty. Pradhan, in his late 40s shares, "When I used to go for plein air (outdoor painting) in different locations, I enjoyed being in nature."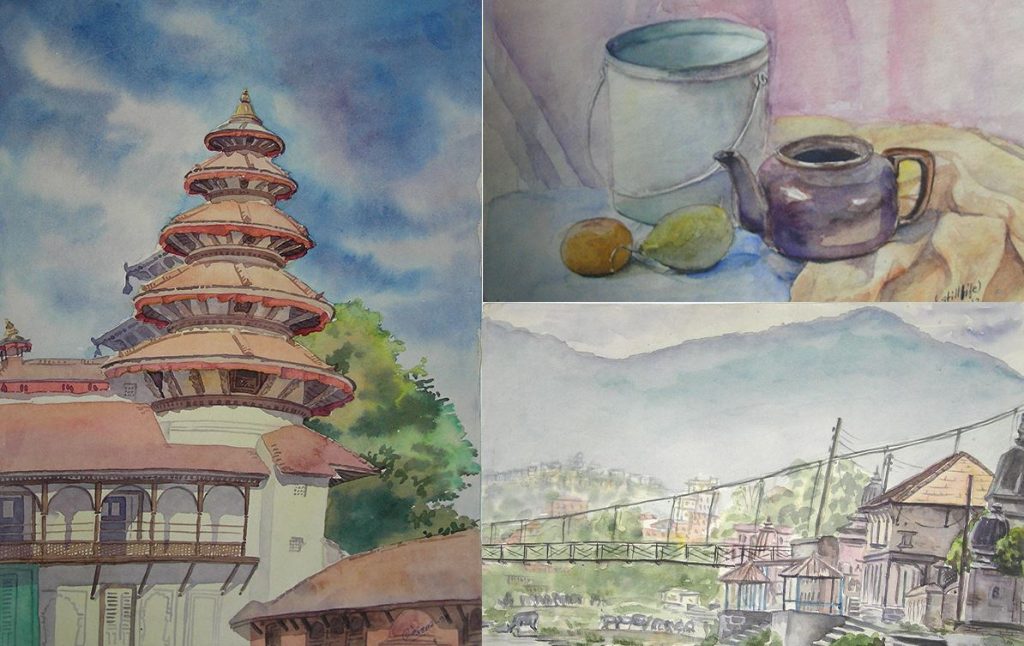 But, he feels devastated to see how this beautiful landscape has transformed into a concrete jungle. This haphazard transformation made him realise that one day nothing will be left. So, with this sense, Binod Pradhan focuses his paintings to conserve natural and cultural beauty and with the theme of global warming and climate change. To understand the natural beauty of Nepal, he frequently goes trekking and these travel experiences have become his guide for his masterpieces.
These days, Pradhan has shifted to acrylic medium although the translucent and flowing technique of watercolour is present in his paintings. "Watercolor paintings are seen as commercial paintings and are not regarded as of much value in the artistic community. But, shifting to acrylic has helped me create my own style and texture to my paintings."
Sustaining as an artist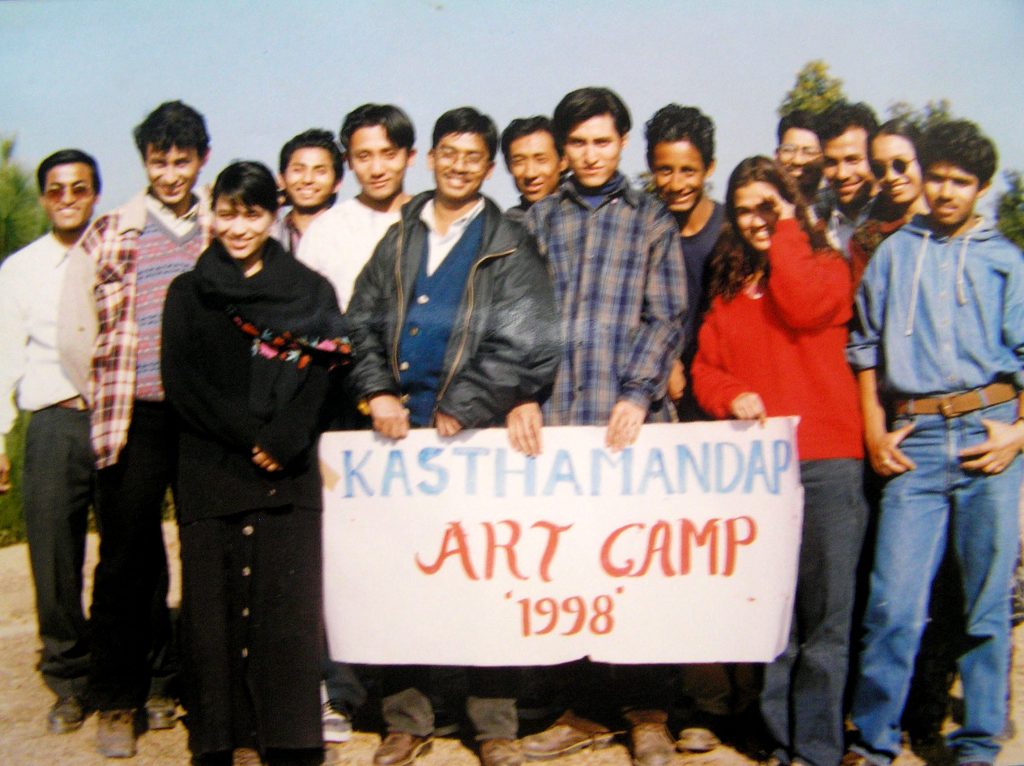 In his initial days, though having support from the family, Binod Pradhan's immediate relatives would frown upon him for his choice. He recalls, "I still remember my uncle and aunt demotivating me saying that I have chosen a career that would degrade the family and I don't have any future except for creating banners and number plates."
However, this did not let him give away his passion for art and creativity. He says creativity is in his genes as his mother used to create different decorative items such as Nepal's map using cotton and glitters among others. And, in his school days, he used to participate in various drawing competitions and would win as well. After that, he studied fine arts at Lalit Kala Campus where he met his senior, the late Prashant Shrestha, who helped him shape further in his artistic endeavour, in 1994.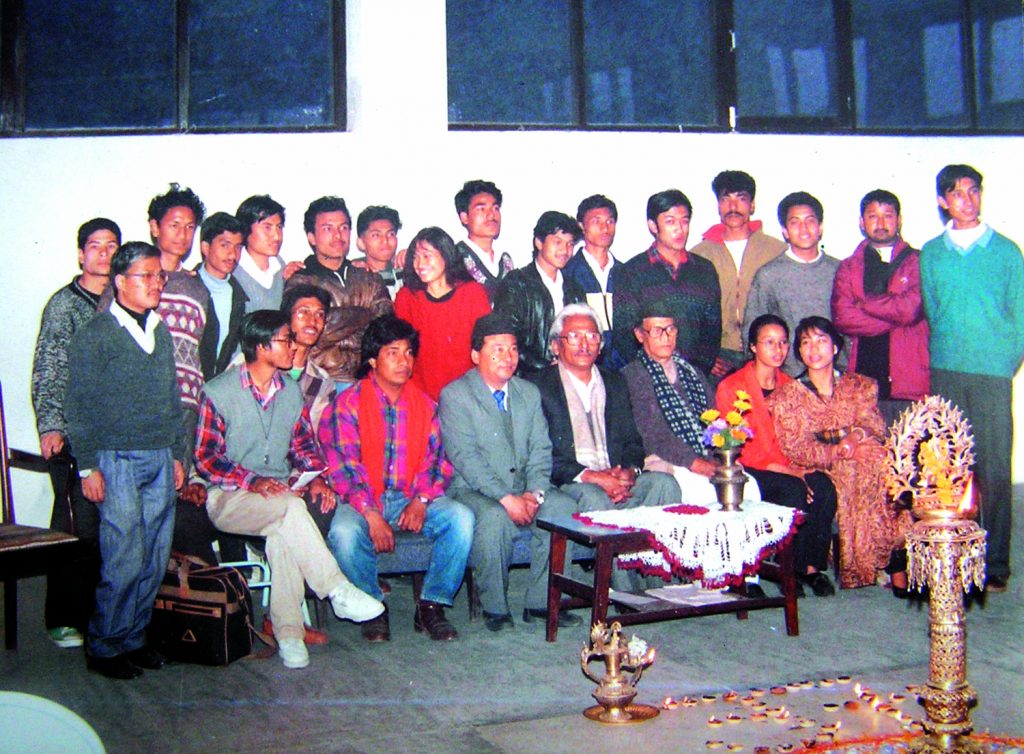 In Shrestha's company, Binod Pradhan got exposed to things like exhibitions, art events, designing, and studios among others. With Shrestha's initiation, a contemporary artists' group, Kasthamandap, came into existence. The members of this group are still active and have been contributing to the Nepali art scenario through various art events, exhibitions, online platforms etc.
"When we were in the group, Prashant dai used to encourage us to promote art as well as teach us how to sustain ourselves in the art field. Because of him, I was involved in designing and worked as a graphic designer for various advertising agencies," says Binod Pradhan.
However, the untimely death of Shrestha (at the age of 30) shattered this group. Nevertheless, they did not lose their faith in the principles and beliefs of Shrestha and are constantly following the same path.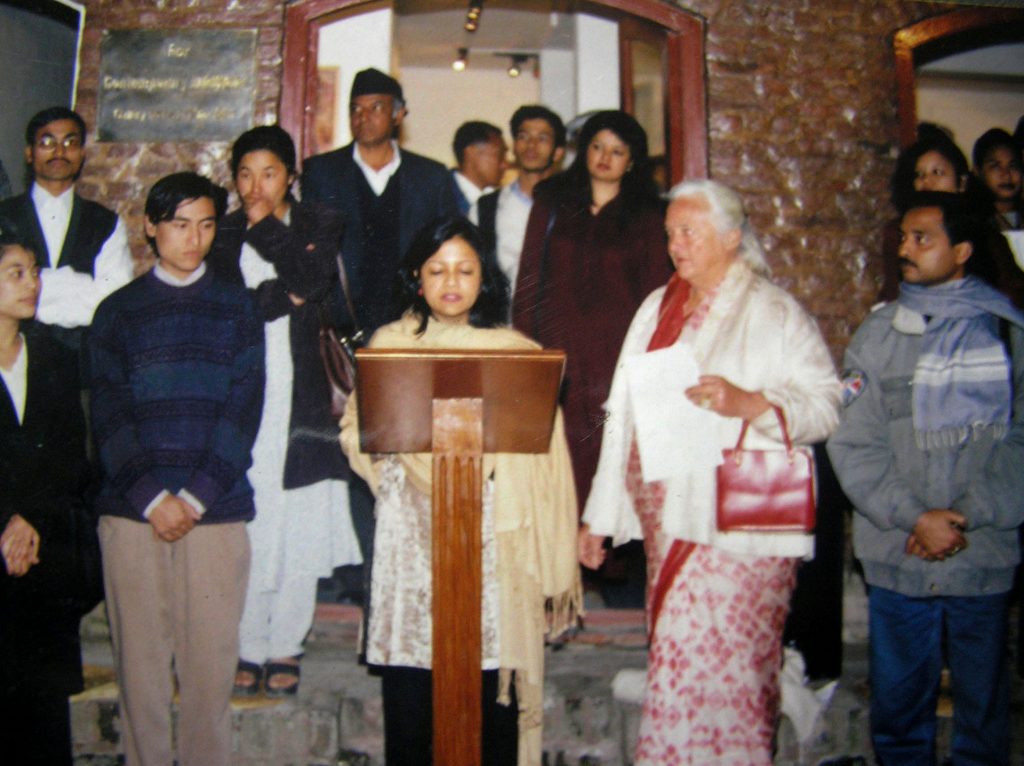 Pradhan says being an artist, he has gained self-contentment as he enjoys the process of art. "It is also a healing process for me and being engulfed in colour and canvas has a positive effect on me. These days, the same relatives praise me for my work and they understood that being an artist is also the work of prestige," he adds.
Nepali art scenario in his eyes
While modernisation has destroyed the beauty of nature and culture, Binod Pradhan finds that due to modern technologies, artists these days have a huge advantage. "During our days, we had to work really hard to get any reference even if we had the concept in our mind. But, for today's generation, it is just a click away."
During the initial phase of his career as a designer, everything used to be manual and he had to create from the scratch. He recalls, "There was a different beauty of manual designs and there were many things we needed to compromise, yet the result would satisfy us. But, today, you just have to think of an idea and then technology helps you fulfil it."
Yet, Binod Pradhan is sad the Nepali art scenario could not flourish as it should have. The reasons he says are the lack of networking among the artists and factionalism among artists. "The Nepali art market is very small and there is only a handful of artists. But, these artists are also divided into groups and instead of encouraging the artists according to their skills, they work on the basis of favouritism."
According to him, junior and senior artists do not know each other, which is disheartening. Then, there is a lack of respect for senior artists. "This will eventually make them lost in the scene," says Binod Pradhan.
"Working together and respecting each other with positivity will help develop this field."