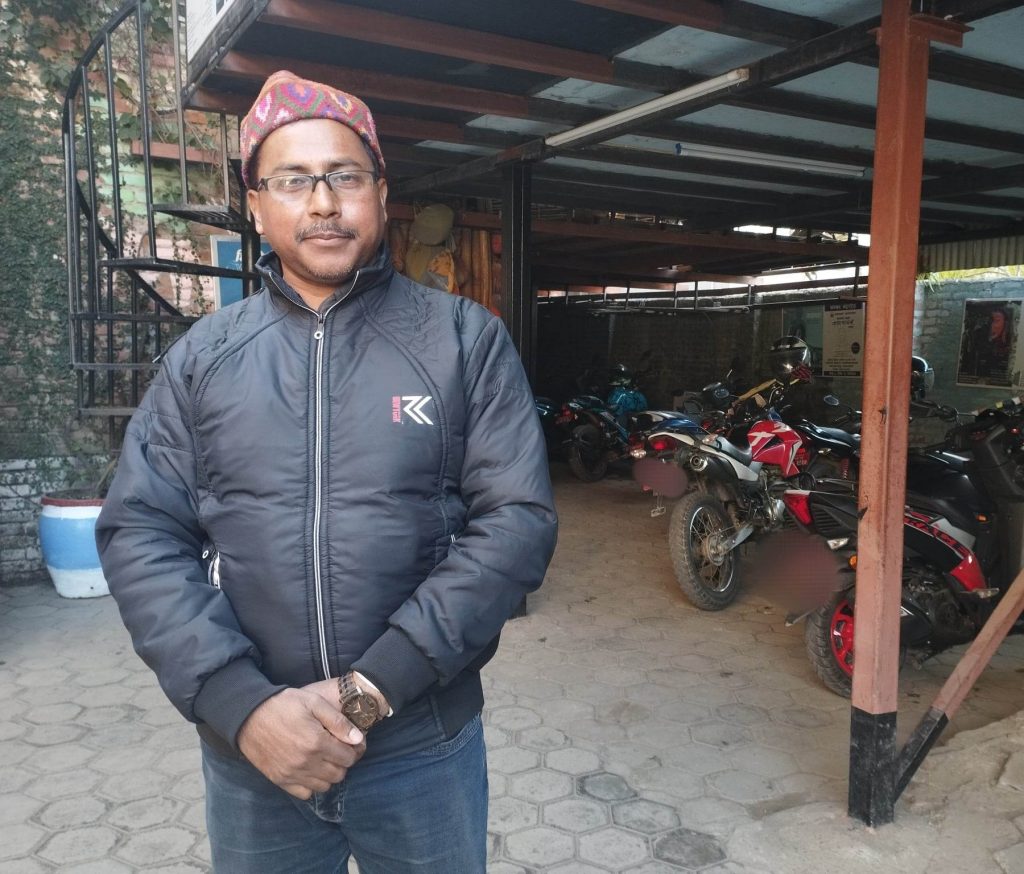 Sangita Uranw, an actor, recently completed a seven-day workshop on light designing for theatre titled Understanding Light Understanding Dark at Shilpee Theatre, Bastisputali, Kathmandu. More than for attending the workshop per se, she was happy for getting an opportunity to meet Barun Kar, a veteran Indian light designer face-to-face.
"In all these years, I have never got an opportunity to take such a workshop, let alone meeting such a respected personality" says Uranw, "I always wanted to be a part of such learning. Prior to this. I just had a basic notion about the lighting."
Besides Uranw, 11 other Nepali artists participated in the class and felt they got a lifetime opportunity to have met Barun Kar.
So what did the Indian celebrity teach Nepalis and what impacts could it make on Nepali theatres?
Barun Kar's expertise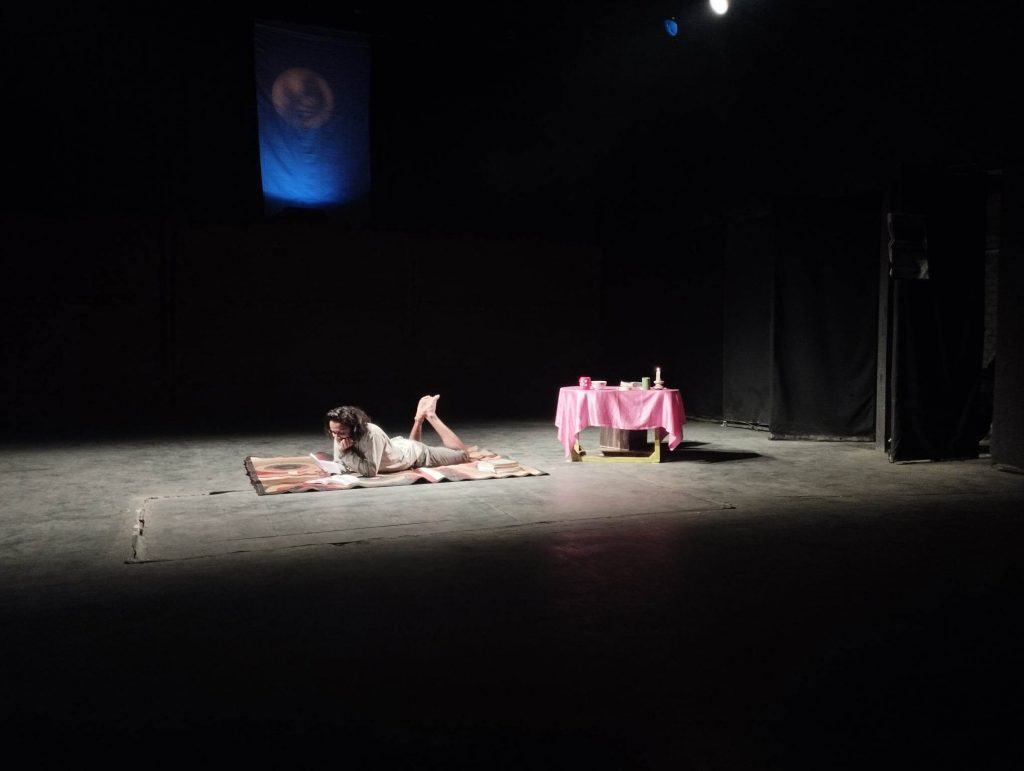 Barun Kar has been working as a light designer in Indian theatres for 29 years. He has worked on hundreds of plays as a light designer. He says that his attachment to lighting is indefinable, adding it is also beautiful to see light from the dark side (the place to control lights is usually dark).
Kar, a native of Gobardanga, West Bengal, India, was introduced to the theatre during school days. He used to be fascinated with theatre while watching and participating in school plays frequently.
Specifically, he got interested in lights due to his keen interest in the topic in his science classes. Later, his interest in the light pushed him to do masters in it from Rabindra Bharati University, Kolkata, India, and also completed Mphil in the same subject.
Barun Kar says theatres have witnessed a huge revolution in lighting.
Problem of light design in Nepali theatres (and elsewhere)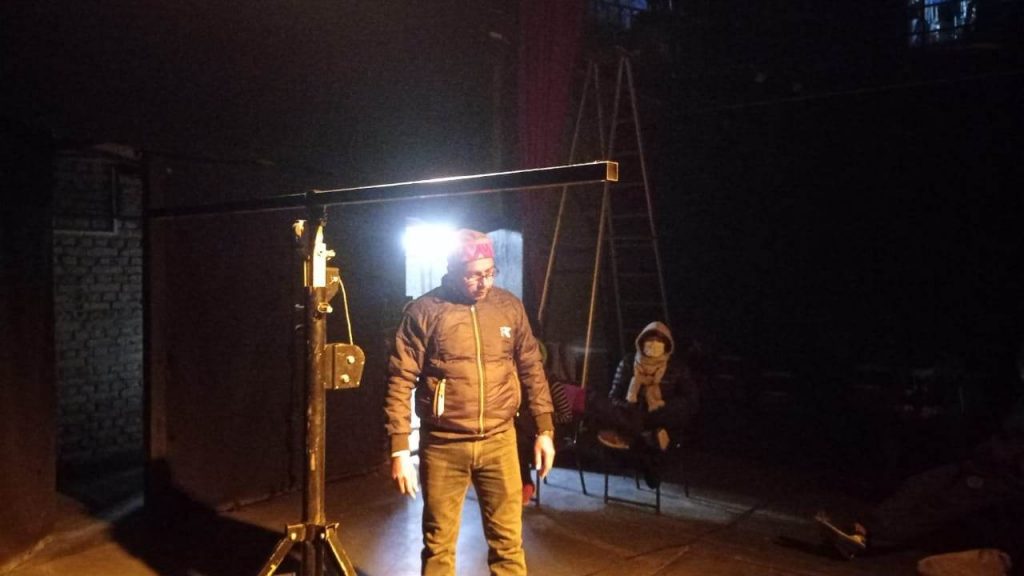 Kar explains in ancient history, the theatrical performances used to be performed on an open-air platform. Natural light was used to illuminate the stage, with the sun providing the main source of illumination.
In the medieval age, however, plays were performed in churches or other buildings with little or no natural light, so candles and torches were used to light the stage. The invention of the gaslight in the 18th century revolutionised theatre lighting, allowing for greater control over the intensity and direction of the light. Electric lighting was first used in theatres in the late 19th century, and it quickly became the primary means of illuminating the stage.
Today, advanced technologies such as LED lights and computerised lighting systems are used to create highly dynamic and precise lighting effects in theatres. Interestingly, even today, the theatre uses a projector to bring scenes of mountains and hills onto the stage.
"While the lighting has made a huge development in theatres, its aesthetic value is still not represented up to the mark," says Barun Kar. The major reason behind it, according to him, is a lack of proper training in light design.
Many people are still not serious about lighting. Usually, the training in theatre is always about acting. "In fact, 90 per cent of the training and workshops are about acting. Most people also enrol in theatre to show their face." Hence, very few come to learn about lighting. They fear that their identity and work will not be recognised if they work behind the stage. The case is same in Nepal and India, according to him.
Kar worries that there are very few people in theatres who are well-versed in lighting although a good theatre artist must have a good knowledge of lights and their uses.
Time to change the perception
Barun Kar argues the lights in a theatre just do not brighten or darken the object but they also help in analysing characters.
"Light itself is also a character," he says, "I believe light is the eye of a theatre. It is the light that determines what should be made visible and what should not be."
The correct lights help the audience to focus on specific characters and scenes of the play. If the lighting is not appropriate, the audience cannot view the play correctly. It means the setting, costumes, characters, music and everything will be meaningless and it will be ruined, says Kar.
BBC also says lighting design is an important aspect of theatre design that helps create meaning, mood and atmosphere on stage.
"From morning to night, light guides us. The light determines our emotions," Barun Kar explains, "If you go home happy but you see there is no electricity in the home, it will instantly change your mood, and make you sad."
Perhaps that is why light and darkness should be dealt with carefully in theatres as they tend to give new meanings to human life, he suggests.