The Kathmandu valley's soil is considered among the most fertile in Nepal. It is believed that the valley was once a large lake, and because of that, the land is said to be the best for agriculture. According to a former agriculture secretary, agriculture was once the main source of income for Kathmandu residents.
Apart from the main city areas such as Kirtipur, Patan, Basantpur and Bhaktapur, all the areas here had ample arable land. For agricultural purposes, rajkulos (royal canals) were built, which can still be seen in some areas.
But, gradually, the settlements increased the agricultural areas of Kathmandu decreased while the rulers of modern Kathmandu are not prioritising the protection of arable land here. And, today, as per the government records, there is no arable land in the valley although there is still some land where vegetables and fruits are being cultivated.
Kathmandu's case
The Land Use Policy was introduced only in June 2022, which made the allocation of land used for different purposes such as agricultural, residential, commercial, industrial, mining and mineral, forest, river, lake, wetland or public use or land with cultural and archaeological importance areas and other designated by the government.
In addition, the policy also said that the land could not be plotted unless it is categorised as land for non-agricultural purposes and agricultural purposes. It impacted the purchase and sale of land, hence, the local governments started doing their homework to plot the land on their own.
But most of the local governments in the valley have already declared that there is no arable land left in the area. The valley is also seeing a risk that there will be no land left for agriculture in Kathmandu after a few years as the land is not used as per the land use regulations.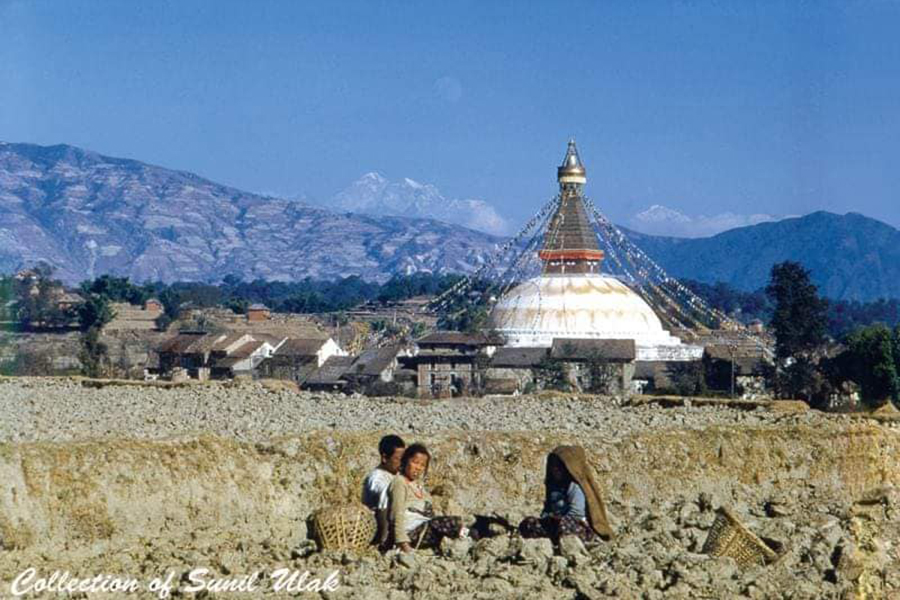 In Kathmandu, 10 municipalities have declared that there is no arable land in the city whereas the Tokha municipality has yet to finalise the classification of three wards numbered 1, 2 and 3. Mayor Prakash Adhikari says that other areas have been declared as non-agricultural areas. Only the Dakshinkali municipality of Kathmandu has declared its agricultural land along with the Changunarayan and Suryabinayak municipalities of Bhaktapur.
The Lalitpur metropolitan city has also listed areas like Khokana and Harsiddha as non-agricultural land whereas Godawari and Mahalakshmi municipalities have also declared all their land as non-agricultural areas.
Many of the 753 local governments are afraid of tagging arable land for agricultural purposes. According to the Department of Land Management and Archive, only 158 local governments have separated agricultural and non-agricultural land so far. But the decision to classify land in this way has also raised questions about their reliability and transparency.
Under pressure
Dakshinkali has announced that 40 per cent of its land is arable. Deputy Mayor Basanti Tamang says that they have declared the arable land as per the discussion among the locals. She adds, "After we started the discussion, some people started spreading rumours, but there are more areas we can declare as agricultural land and we were in favour to do that."
All four municipalities of Bhaktapur–Bhaktapur, Changunarayan, Madhyapur Thimi and Suryabinayak–have also finalised their land categories. Suryabinayak and Changunarayan municipalities have set aside 5-7 per cent as arable land.
The Bhaktapur Land Revenue Office chief Lok Bahadur Bhandari says that Madhyapur Thimi and Bhaktapur municipalities have classified all of their land as non-agricultural areas. "The urbanised areas naturally turn into residential areas. But if everyone wants their land to be tagged as residential, why would the government announce it as an agricultural area," he questions.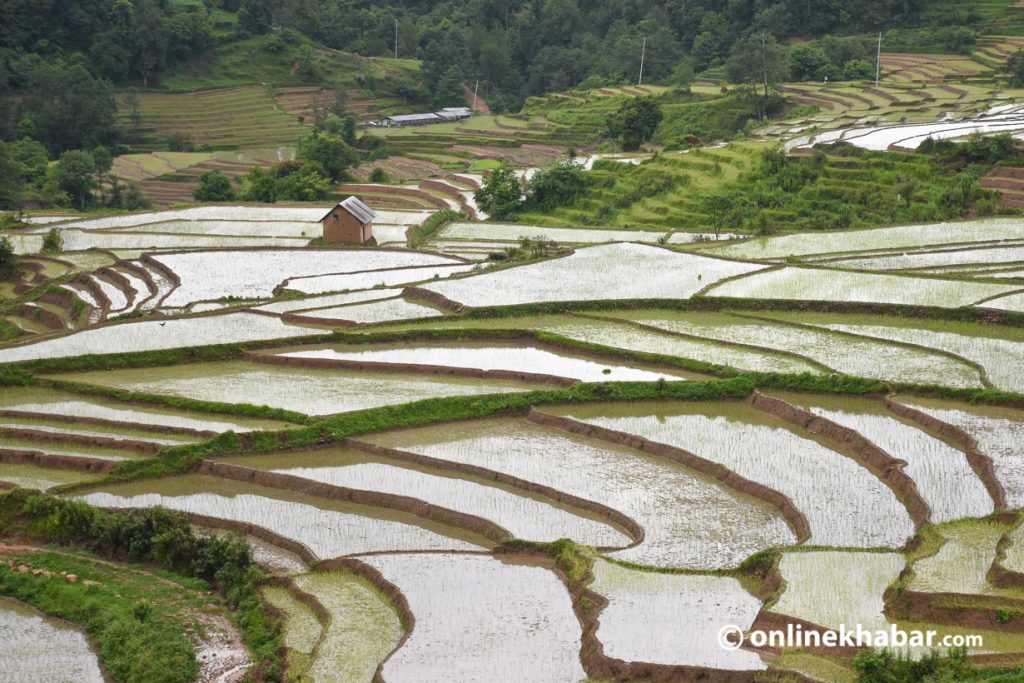 Because of the all-around pressure, most governments did not do enough homework to allocate arable land. "Stating there is no agricultural land, all the land has been declared as non-agricultural land, which will surely be used for other purposes in the future."
In the regulations, there is a rule that the land allocated as the agricultural area cannot be used for plotting if the area is less than 500 square metres in the Kathmandu valley, 675 square metres in Terai and inner Madhesh and less than 1,000 square metres in other areas.
The land mafia also played a role here. "Businesspeople and land mafia also spread the message that if the land is declared arable, the land will be locked and not allowed to sell," says a leading administrative officer working in the valley. They add that local representatives also acted to favour of the profit, and so much land has been deemed non-arable that the regulation might fail.
Godawari Mayor Gajendra Maharjan says that the federal government has introduced a system that cannot be implemented.
Gokarneshwar Chief Administrative Officer Baikuntha Prasad Sapkota says that the declaration of unused agricultural land as such led to agitation among locals, and some even took up the khukuri to threaten the authorities.
Tarakeshwar municipality spokesperson Radha Krishna Khadgi says that though the local government has asked for applications from the locals to declare the agricultural zone, it has not got any, meaning they are not interested.
The three rural municipalities of Lalitpur–Konjyosom, Bagmati and Mahankal–have determined arable land within their area. However, the head of the Gotikhel Land Revenue Office, Suvarna Bajracharya, says that such land is available only in a very small amount. He says, "It is said that land up to 200 metres from the main road and 50 metres to narrower roads should be residential. But there is not much land untouched by road, is there?"
Budhanilkantha municipality administrative officer Kedar Bahadur Khadka says that saying there is no arable land does not necessarily mean there is no arable land at all. "Though there are no large arable land areas within the city, house gardens or rooftop gardens are there."
Long-term harms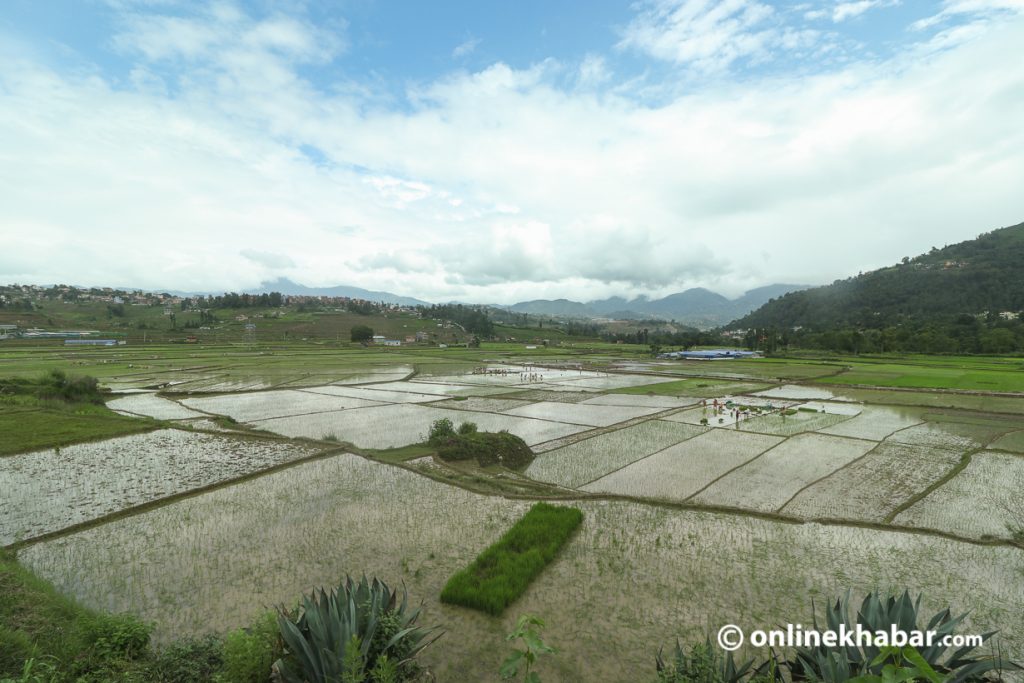 A former agriculture secretary says the local governments made mistakes with concerns that the value of the land would decrease or they would be unable to get a large bank loan as a mortgage by declaring it as agricultural land.
He believes that such a decision was favoured because of the tax amount. "The integrated property tax on agricultural land is not so high, but the tax of the residential area is high." Having said that, the official believes that if there are still large, unused arable land pieces, and if they can be saved, the valley will benefit. "By increasing the facilities or subsidies for the owners, the government can preserve them."
Former minister Shashi Shrestha remembers that the regulations were brought after a lot of struggle to save arable land. It was made to develop a self-sufficient economy by increasing production and productivity through cooperatives, encouraging proper management and utilisation of land.
Shrestha stresses the need to protect arable land. "No matter how successful we are, no matter how rich we are, we cannot eat money. Even if you live in a palace, you cannot eat gold and silver, you need food and for that, we need to save arable land."
Economist Keshav Acharya highlights, "After the government builds a road, the value of the land costing Rs 10,000 becomes worthy of Rs 1 million overnight. The private sector has taken billions and invested in the land and capital market. They are profiting by increasing the price of land without any effort."
But he objects that the federal government is trying to change the regulations when the local governments are still facing problems in land classification due to the locals refusing to list their land as arable land.
Acharya says that land management can give one long-term solution to economic problems. "The regulations should be strictly implemented to create an investment environment in the country."
"Who will benefit from the encouragement of the trend in which one invests Rs 10 million in real estate, selling it for Rs 15 million after six months, while the other sells it for Rs 30 million in the next year? How will the country develop?" asks Acharya.
Former secretary Gopinath Mainali says that the federal government and local governments should not fail to look at the potential, availability and use of land. "If we boycott the law and start to implement it in a normal way, land management will not be implemented properly. And that means there is a situation that will go back in time and policy is rendered useless."
---
This story was translated from the original Nepali version and edited for clarity and length.