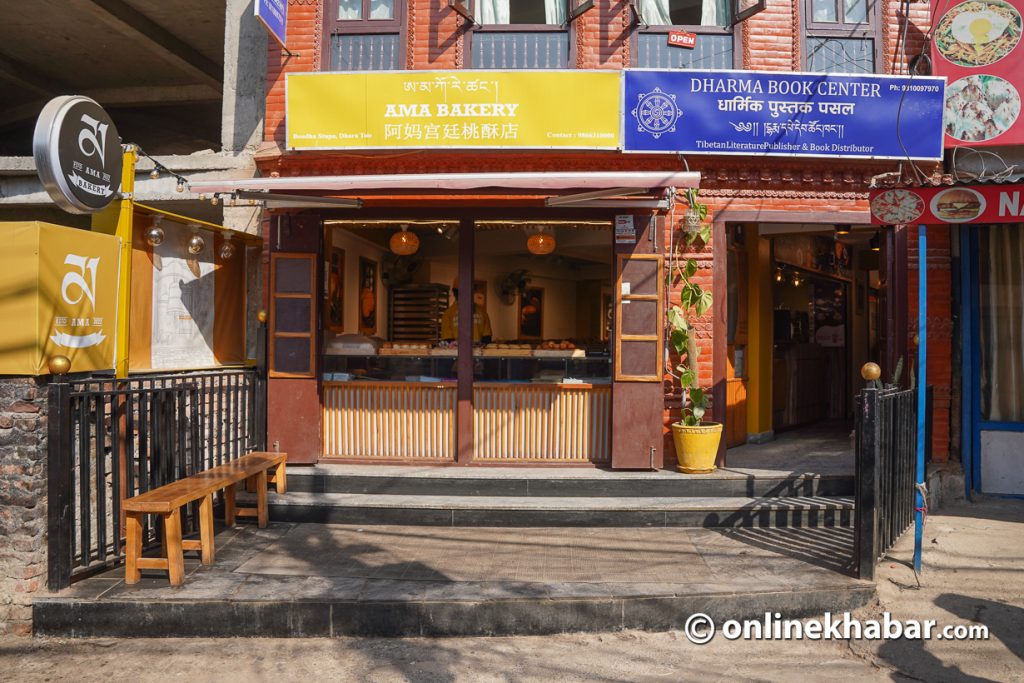 Ama Bakery near Bouddha Stupa, a new viral place in the city, is always full of people. If you go there in the morning, afternoon or evening, you will see a queue of people standing, waiting to get their favourite items. The place only has five items on the menu, but that is enough for it as people who come there wait for fresh batches of these items.
It has been less than a year since Ama Bakery opened its doors to the public, but it has amassed a lot of love from people who come there. This has given the owners the confidence to open one more outlet in Swayambhu as they want to open a few more over the years and create a chain in and around Kathmandu.
Initial outlet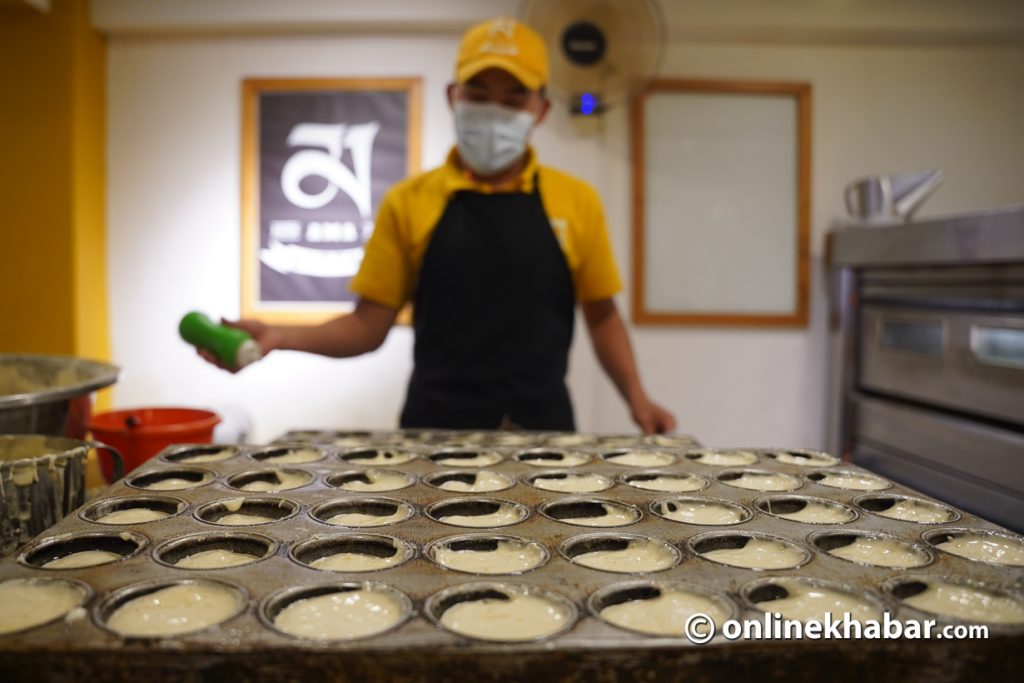 The idea to open Ama Bakery was simple, says Mangal Maya Bajracharya, the founder of the bakery. She and her husband were looking to open a business and were exploring different avenues. Many recommended opening a restaurant, but both being avid followers of Lord Buddha, they decided not to open a place that served meat.
"We then decided on a bakery and started to learn how to bake and then opened Ama Bakery," she says.
They started with cookies and muffins. Both products did very well, especially the muffin.
The products and their taste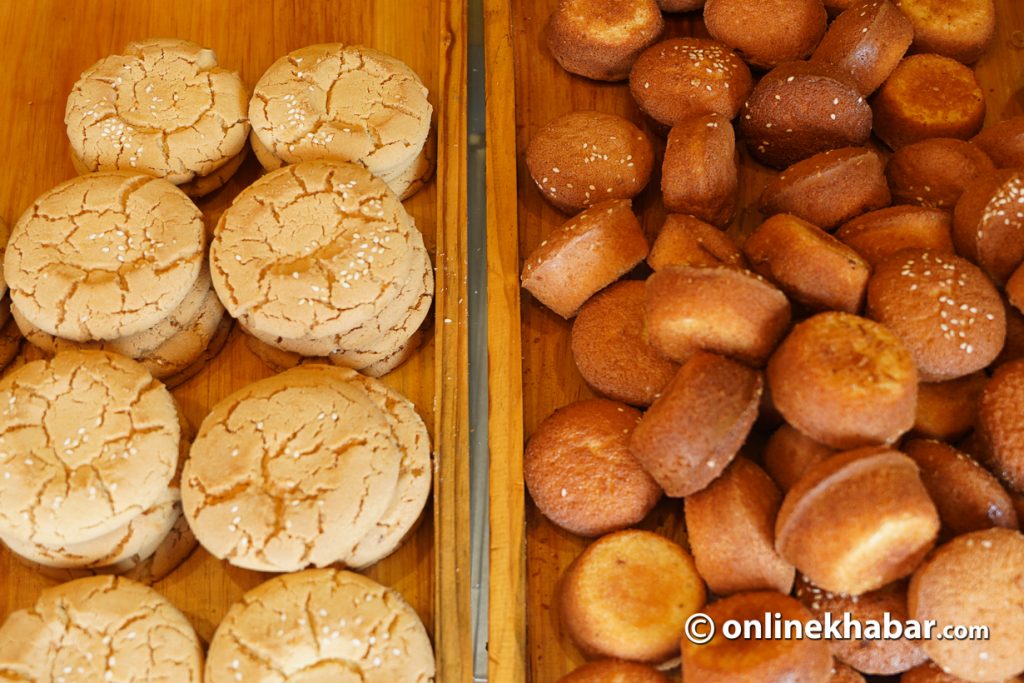 Freshly baked in the morning, the muffin is fluffy and buttery with a delicate crumb with the interior soft and light. Despite being plain, the muffin is so good, its melts in your mouth. It is almost like eating a cake.
"The price is also very reasonable as we want people from all walks of life to try our products," says Bajracharya, adding the muffin goes perfectly with the morning or evening tea.
The cookie is good too. It has a crisp, slightly crumbly texture with a soft centre. Like the muffin, it is buttery and mildly sweet. The cookie is slightly sweet and has a neutral flavour, but the sesame seed on top of it adds a nutty and savoury note. The seeds also add some crunchiness to the cookie, which is a great pairing with your coffee or tea.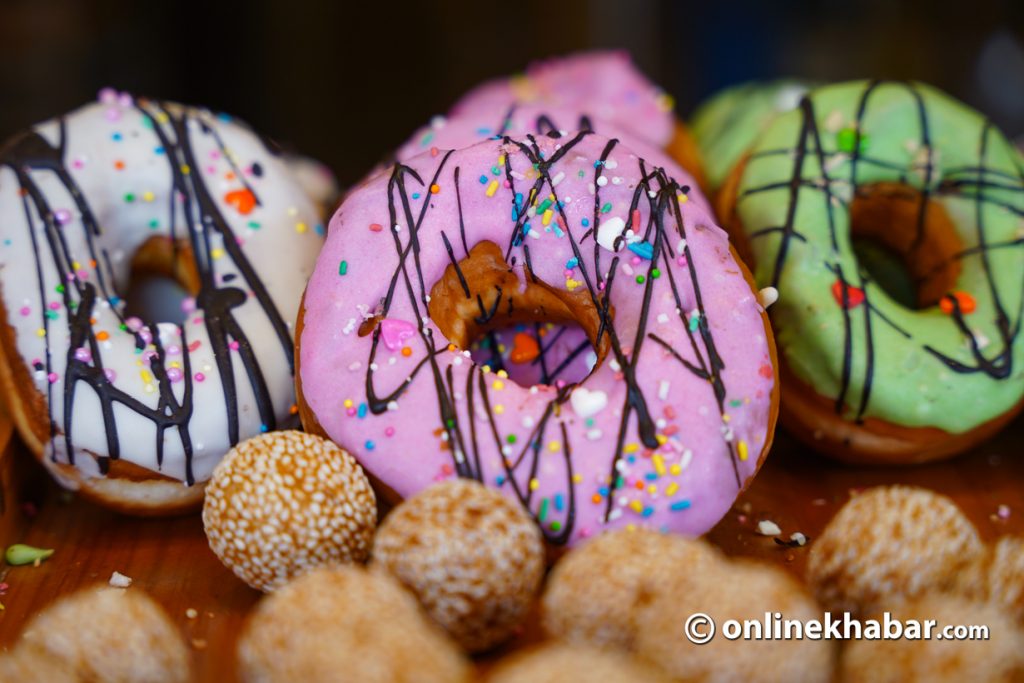 Ama Bakery also serves fresh plain rolls, which is a cylindrical-shaped bread roll, with a soft and chewy texture. The flavour is subtle and slightly sweet, making it a versatile option for people who want to try something new with their tea or coffee.
Its pumpkin bites and doughnuts are also a hit among its customer base. The pumpkin bites covered in sesame seeds are like a small version of the muffins and are sweet, buttery and savoury.
The doughnuts are loved so much that the bakery has to keep making them regularly. It is sweet, crispy and creamy. The icing on top of them makes them a great delicacy and adds additional sweetness, texture, and flavour.
The open secret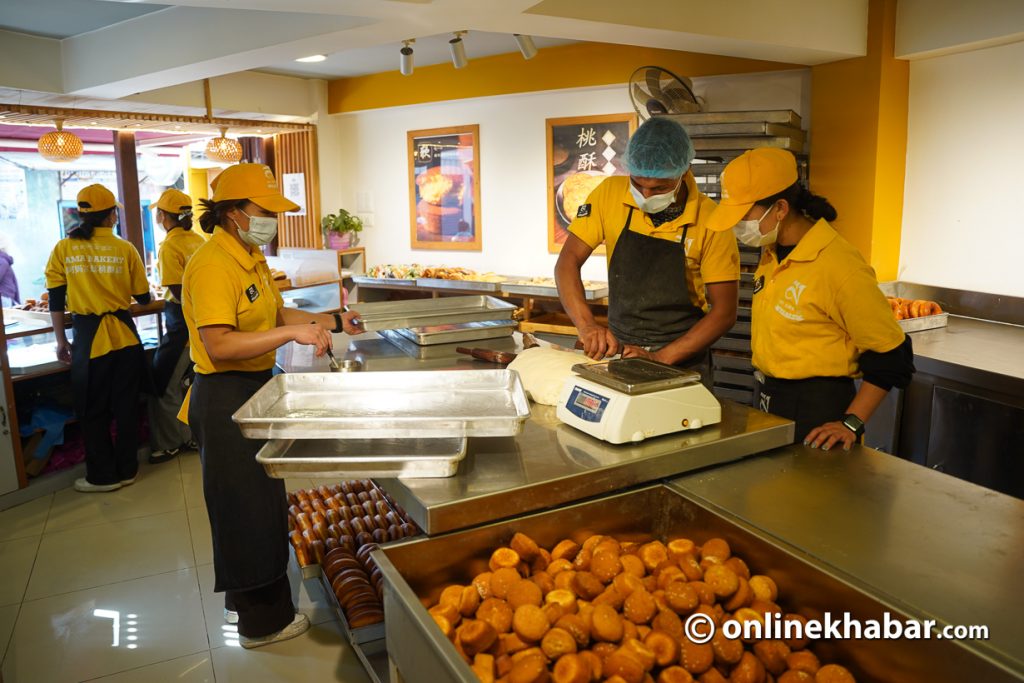 All of these are made in Ama Bakery's open kitchen as the operators believe having things transparent is important.
"Everyone can see how we work. How clean our kitchen is and that we use good products to make our items," says Bajracharya, "We don't want people to think our products are cheap because we use inferior products. That is not the case and people can see that."
Word of mouth has helped them a lot, she says, as the footfall is increasing over the months. She says people come back for the taste and it is clear by the number of people who gather outside the bakery over the course of the day.
"We are just starting out. Hopefully, we can have one Ama Bakery in and around different neighbourhoods," she says.