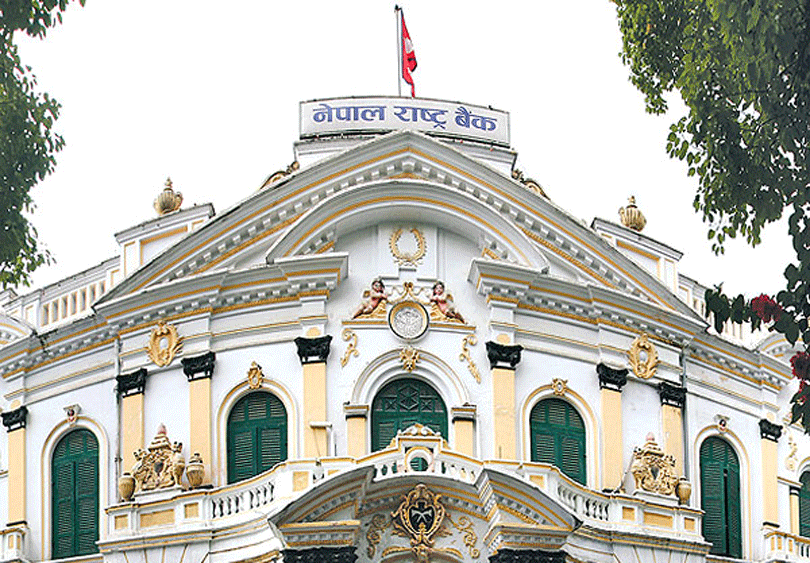 Two years ago, Nepal's central bank decided to increase the minimum paid-up capital requirement for commercial banks. Its declared objective in doing so was to make banks more resilient to risks, but the undeclared motive was to force the 30-odd banks to enter into mergers so that their number falls by half.
But almost all commercial banks in the country are going to raise Rs 8 billion, the minimum amount set by NRB, without entering into mergers, and the number of commercial banks in the country will remain around the same as it was two years ago.
Before the adoption of the policy in 2014/15, there were 154 financial institutions (except microfinance companies) in the country: 30 commercial banks, 76 development banks, and 48 finance companies. During informal conversations, the NRB had said it expected that the new policy would bring the numbers of commercial banks, development banks, and finance companies to 10-15, 25-30 and around 20 respectively.
Experts have identified that the policy failed as the central bank aimed at expanding the share market instead of tightening its merger policy. NRB Deputy Governor Chinta Mani Siwakoti publicly confessed that the central bank failed to stop sharemarket players from acquiring a loan from banks to buy shares of other banks.
New and comparatively small commercial banks such as Janata, Century, Civil and Mega have acquired smaller finance companies and issued FPOs and bonus shares to scale up their capital.
Janata Bank has entered into a merger with Triveni Development Bank and its paid-up capital has reached Rs 4.72 billion now. The bank is planning to issue 60 percent FPOs to reach Rs 7.55 billion. It has also announced that will later acquire Siddhartha Development Bank.
Mega Bank is entering into a merger with Tourism Development Bank. It is planning to issue bonus shares and FPOs to expand its capital to Rs 8 billion. Century Commercial Bank is acquiring four development banks and financial institutions to add Rs 2 billion to its paid-up capital. It is planning to issue 40 percent FPOs.
Civil Bank is acquiring two financial institutions and issuing 30 percent FPOs. Other banks such as Kumari, Laxmi, Prime and NCC, considered comparatively weak, are also planning mergers, FPOs and bonus shares.
"There is no possibility of a merger between big commercial banks. The central bank's projection was erroneous," a banker commented. Since January, 16 financial institutions have announced merger or acquisition. Out of the 16, only two commercial banks, Bank of Kathmandu and Lumbini Bank have formally merged. Grand Bank's merger with Prabhu Bank also took place during the period, but the merger's aim was not to increasing the paid-up capital.
Policy works for Development Banks
The policy, however, has been very successful in reducing the number of development banks and financial institutions. As of January, the number of B-class development banks has come down to 57 from 76 when the policy was adopted. Many development banks are still considering mergers with commercial banks or other financial institutions.
Development Bankers Association President Krishna Raj Lamichhane estimates that the number will further come down to 25-30. "It seems that there will be 12 national level development banks, one regional and 15 banks with networks in few districts."
Likewise, 12 C-class financial institutions have been acquired by other companies after the introduction of the new policy. It is estimated that the number will further go down to 20-25.