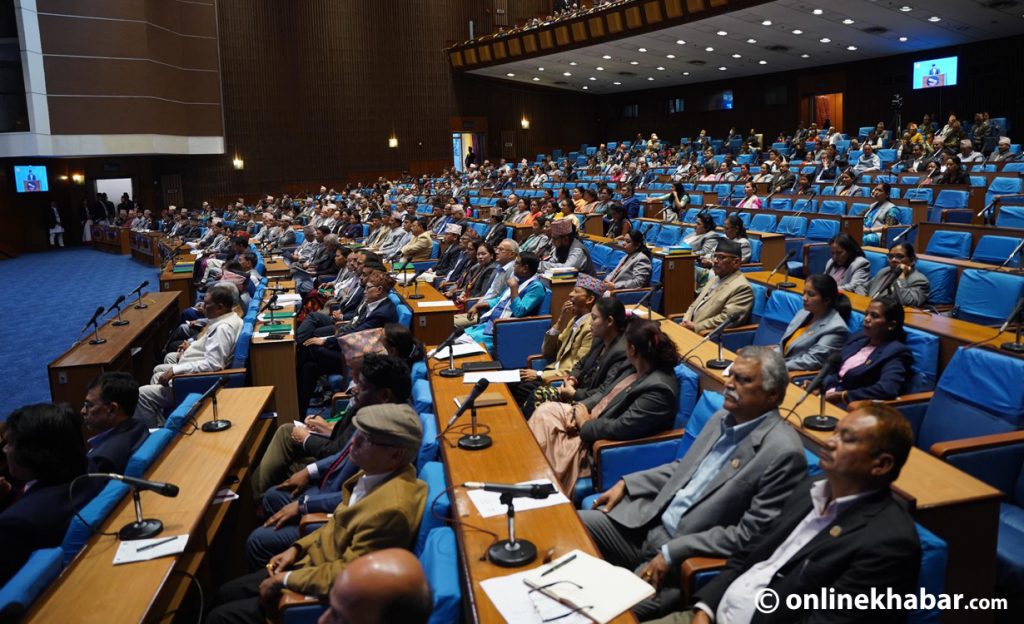 Kathmandu, August 21
President Ram Chandra Paudel has summoned an all-party meeting on Tuesday.
President's press advisor Kiran Pokhrel informed that Paudel called all parties for a meeting at his office this coming Tuesday.
It is the first time President Paudel called an all-party meeting after holding the post.
The meeting is summoned in a bid to clear the parliamentary deadlock. The house meeting has been continuously obstructed by the UML since July 26.
The opposition, UML, has been obstructing parliament continuously with the demand for a high-level probe committee to investigate the gold smuggling case.
Prior to that, Prime Minister Pushpa Kamal Dahal called all national parties for a meeting in a bid to end the house impasse.
The meeting, held on Sunday, did not reach a conclusion and another meeting has been called for Monday.
In the meeting held at the Office of the Prime Minister and Council of Ministers on Sunday, the ruling side had urged for creating an environment for discussion by immediately removing the obstruction in the parliament.
The UML, however, reiterated its call for forming a high-level investigation committee to probe the gold smuggling case.
Following the meeting, Rastriya Swatantra Party (RSP) president Rabi Lamichhane said although serious discussions were held in the meeting regarding resuming the parliament's business by removing the obstruction in parliament, it could not reach a conclusion.
Deputy Prime Minister and Home Minister Narayan Kaji Shrestha had also asked the parties to have confidence in the investigation being conducted by Central Investigation Bureau.
According to Lamichhane, the RSP president, serious deliberations were held in the meeting on Sunday focusing on the agenda and said a consensus could be reached on Monday's meeting.