Former coach Abdullah Al Mutairi feels him winning the best coach award at the Pulsar Sports Award 2023 is a fitting end to his stint as head coach of Nepal's football team.
"It's like a Bollywood ending. The hero won in the end," he says.
Al Mutairi's tenure started off great. He has the support of the All Nepal Football Association (ANFA); the players believed in his vision as did the fans who were in awe of his outspokenness, something rarely seen in a Nepali coach.
He wanted to change the culture of the team and even though the results did not go his way, the team's performances were better than what fans were used to. The players were fighting for each other and competing against the likes of Iraq, Jordan and Australia. They lost, but the score was not as bad as many predicted.
Under Abdullah Al Mutairi, the team ever reached the final of the SAFF Championship for the first time along with the third round of the AFC Asian Cup Qualifiers. But the good days did not last thanks to tensions between him and then ANFA vice president Pankaj Bikram Nembang and then with the players; he ended his stint with the national team on a sour note as he resigned only six months into his new contract.
"I should have left after the SAFF final but I stayed hoping things would change. The mentality would change. But, sadly, it didn't," he says.
His hits and misses
For Abdullah Al Mutairi, he feels he did whatever he could to make Nepali football better. He changed the mentality of the players, significantly dropped the average age of the team and ensured the team played a lot more games.
"You can look back to see our team and how we played when I was coach," he says.
But over the course of his tenure, players and ANFA officials have called him a bad person, a dictator and even arrogant. But he does not care what people say about him.
"If they feel happy calling me that, I accept it. Because I don't want any stress. In the end, it doesn't matter," Abdullah Al Mutairi adds.
He feels that if he was still the head coach, he would have been blamed for the players leaving the country for a better future abroad, especially in Australia. Many players that debuted under him have left leaving the national team without key players.
"I'm happy that I am not the coach because what is happening now is sad. It's going to derail the national team, but I do not blame the players. They left because there's no money in football in this country."
What's next for Nepal football?
Abdullah Al Mutairi feels an ecosystem needs to be developed to ensure the exodus of the players stops. He says the country needs to think of football as an industry and develop plans that benefit the players too. He says an environment needs to be created in the country through which players can sustain themselves playing football.
"They have to start now."
That is what he had planned. Signing a contract extension in 2021, Al Mutairi had made plans till 2027. But with his resignation, will these plans be successful? He feels if the government and ANFA want, it can happen and adds Nepali football will continue without him just the same.
Abdullah Al Mutairi feels the team has come a long way since he was appointed. He feels the players now are able to speak up against their clubs or ANFA, but that said he does feel that while it is good to fight for their rights, discipline is important.
"There needs to be a balance."
What's next for him?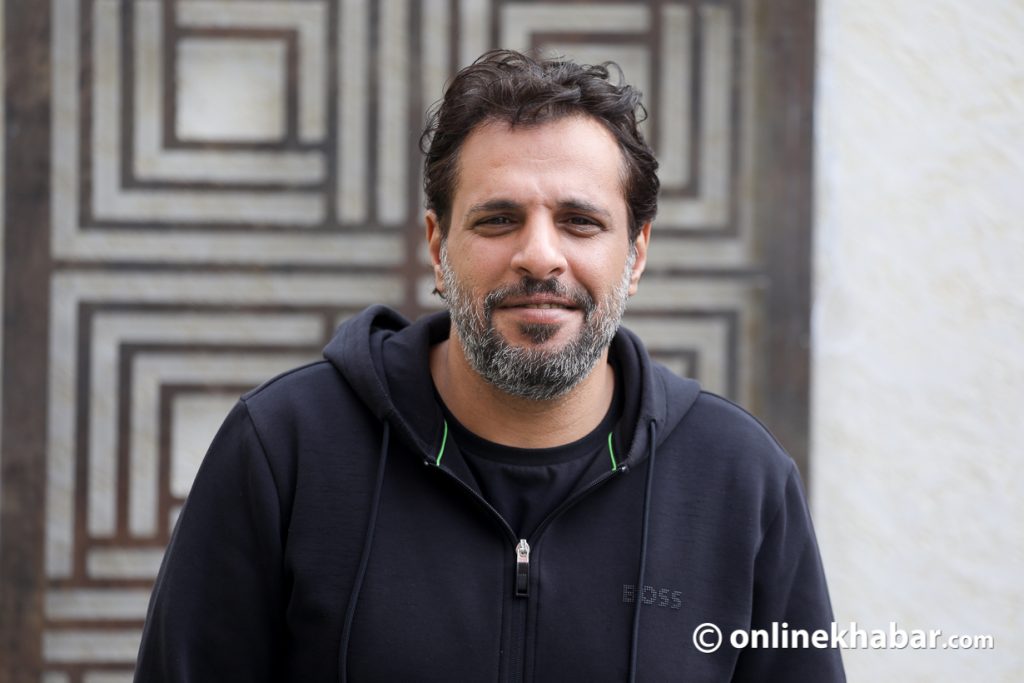 So why did he quit prematurely? He says it was due to his health. He says he had to undergo a lot of stress during his time as head coach of Nepal.
"I had to undergo multiple operations on my colon after the AFC Asian Cup qualifiers. My mental health wasn't great either because there was too much stress. Every day, there was some sort of drama," Abdullah Al Mutairi says, "There were days I would pray to Allah and ask for one normal day. It was too much and I had made up my mind, I would quit after the qualifiers in Kuwait."
Now after a six-month break, Al Mutairi is raring to get back on the field. He feels he has had enough rest and says he will be back in football management soon.
"I have been talking to a few national teams. I'll be back soon but I want to tell Nepali fans that I will remember them all my life."