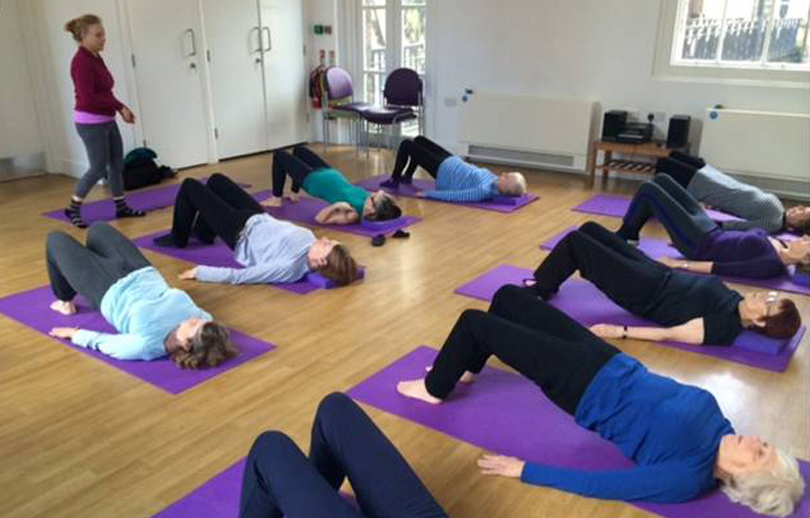 Age is just a number—that is the safest statement you can make if someone comments over your decreasing stamina. Even more popular in Nepal is the saying Tan budho bhae ni man ta tanneri nai chha (It is just the body that is ageing, but I am young at heart).
No one can stop ageing though you for sure can fight its symptoms. Perhaps the aforementioned sayings were originally meant for those who did not give up on exercise as they aged graciously. But, Doma Bajracharya, who has been training people of varied age and gender in Kathmandu for nearly a decade now, says people here in Nepal do not have much sense about how to keep themselves fit.
Bajracharya, 41, lives with her husband and in-laws in Kathmandu. She has been regularly exercising for over 20 years now and it has become an inseparable part of her daily routine.
But, as soon as the winter sets in, she faces hurdles from within the family for continuing her morning walks. "My father-in-law shouts at me and my husband for running on cold mornings every day. He says it affects our chest." She wants to defend her position and make the father-in-law walk with them, but has been unable to do so.
Nonetheless, the comment struck a chord with Bajracharya so much so that she began thinking of running a special fitness programme for elderly people. "Once you turn 50, your muscles and joints get weaker. Your bone density decreases. You gradually lose your memory power so that you cannot establish a proper coordination among your body parts. Consequently, you lose balance," she explains, "This is why you may fall down as you climb up stairs or just walk around on your roof."
Bajracharya is trained at different institutions of the United States and the Netherlands. The Studio De Gaard in Neede of the Netherlands has certified her as a trainer with specialisation in elderly fitness. One of her Dutch trainers, 58-year-old Hanneke Wamsteeker, has been regularly running classes for elderly people in Neede and Bajracharya wants to replicate that model in Nepal too.
Her family environment is just another factor that has motivated her to launch the new service-cum-business venture.
Need of awareness
Bajracharya says she is also struggling to keep her 55-year-old mother fit. Her mother generally follows Bajracharya's tips on what to do, and what not to, but she has not agreed yet to reduce sugar intake.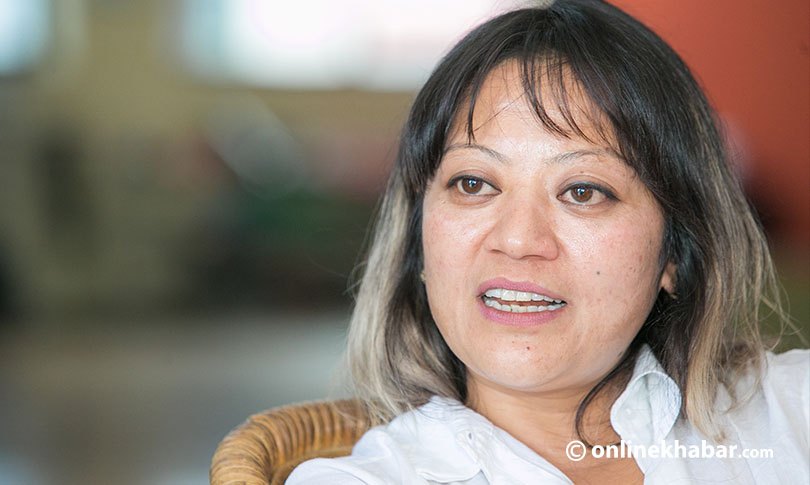 "You know why sugar is harmful?" she asks, "It perpetuates your hunger so that you want to eat everything you have on the table which later results in not only obesity but also many other ailments."
But, Kathmanduites do not know such details about what a healthy lifestyle means. The problem is more severe in elderly people as they think that they have done everything in their life and now it is time to sit on the couch, watch TV and relax.
"However, it is surprising to find that many elderly are attracted to Ramdev's yoga," Bajracharya, also an Ashtanga Yoga instructor, describes pros and cons of yoga for elderly, "Yoga is more about internal balance among soul, body and mind. It is very necessary for the overall wellbeing. But, such balance is meaningless if you do not have a fit physique. If you go for yoga without physical fitness, it may bring more problems than solutions."
She has found that senior citizens of Kathmandu have a fear about other kinds of fitness exercise. But again, she blames lack of awareness for such fears. Not only elderly, but other people in Kathmandu also do not know much about fitness. For most of them, it is all about losing weight and getting slimmer.
"I have clients who come to me and say they need to lose 10 kg because they are getting married next month," she says, "But, workout is not a magic. Almost 80 per cent of your weight is determined by your food habit and it has to be gradual."
Of course, intensive workout plans may contribute to significant weight loss, but that is not the healthy way in the long run, according to Bajracharya. "Perhaps elderly people fear going to fitness classes thinking they will also be doing such intensive courses, but I know they cannot do it. We need to have moderate schemes for them."
The wait is almost over
Bajracharya has already designed the course to meet the need. Core Fitness Studio Nepal, a company established by Bajracharya and two of her friends, located at the International Club in Sanepa of Lalitpur, is waiting for clients to launch the programme.
She claims that it will be the first fitness programme exclusively targeted for elderly people in Nepal.
Because she is certified by an international agency, the course she designs will be recognised at the international level. As there are not any other certified trainers with a specialisation in elderly people in Nepal in her knowledge, Bajracharya plans to engage her colleagues, who are also professional fitness trainers, in the training programme.
"The certificate means you are authorised to design the course; but other people who are trained in instructing other forms of fitness can also implement it under the supervision of certificate holder."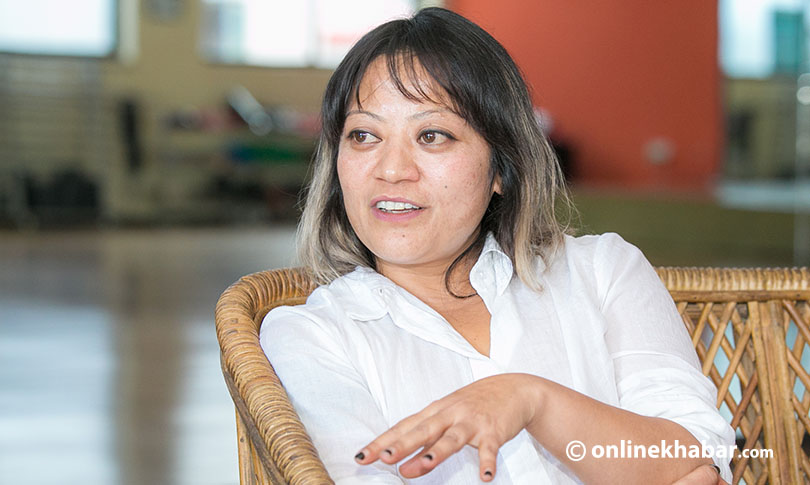 Bajracharya knows that coming to the studio regularly—she has planned to do three one-hour sessions every week—might be troublesome for senior citizens, given their age and perennial traffic hassles in the city. Therefore, her company has planned to provide pick-up and drop service if at least six people join the course from a locality. The commute will be free of cost once they pay for the course. The course will cost around Rs 3,000 per person per month, but it may change according to the number of learners.
After all, fitness is more a passion than a career for Bajracharya and she wants to serve people than to earn hefty profits with the programme.
"I just want to let people know that fitness is as basic as food throughout life. There is neither any way-out nor any shortcut. It is a must if you want to live healthily."
Holistic healing
She claims that once people are fit, their cholesterol and blood pressure levels come under control. Moreover, they are more likely to be happy with a physically fit body secretes more 'happy hormones'.
On the other hand, the current lifestyle of elderly people in Kathmandu is not healthy from the social perspective too. Once their sons and daughter-in-law go to work and their grandchildren to school, the elderly are left alone throughout the afternoon and they do not have any option than watching the TV or taking multiple naps.
Hence, Bajracharya believes if fitness programmes for elderly people come into operation in the city, they can provide them with a chance to get connected with their peers and get socialised.
To make the course more interesting and to ensure the participants' closer engagement, Bajracharya says some popular Nepali songs of 'their time' can be used to warm them up with light kinesthetic movements. It will be not only fitness but also fun and festivity!
So, why doesn't she bring her father-in-law and mother to the class at first?
"Oh yes," she laughs, "I have to do it. I will do it very soon."