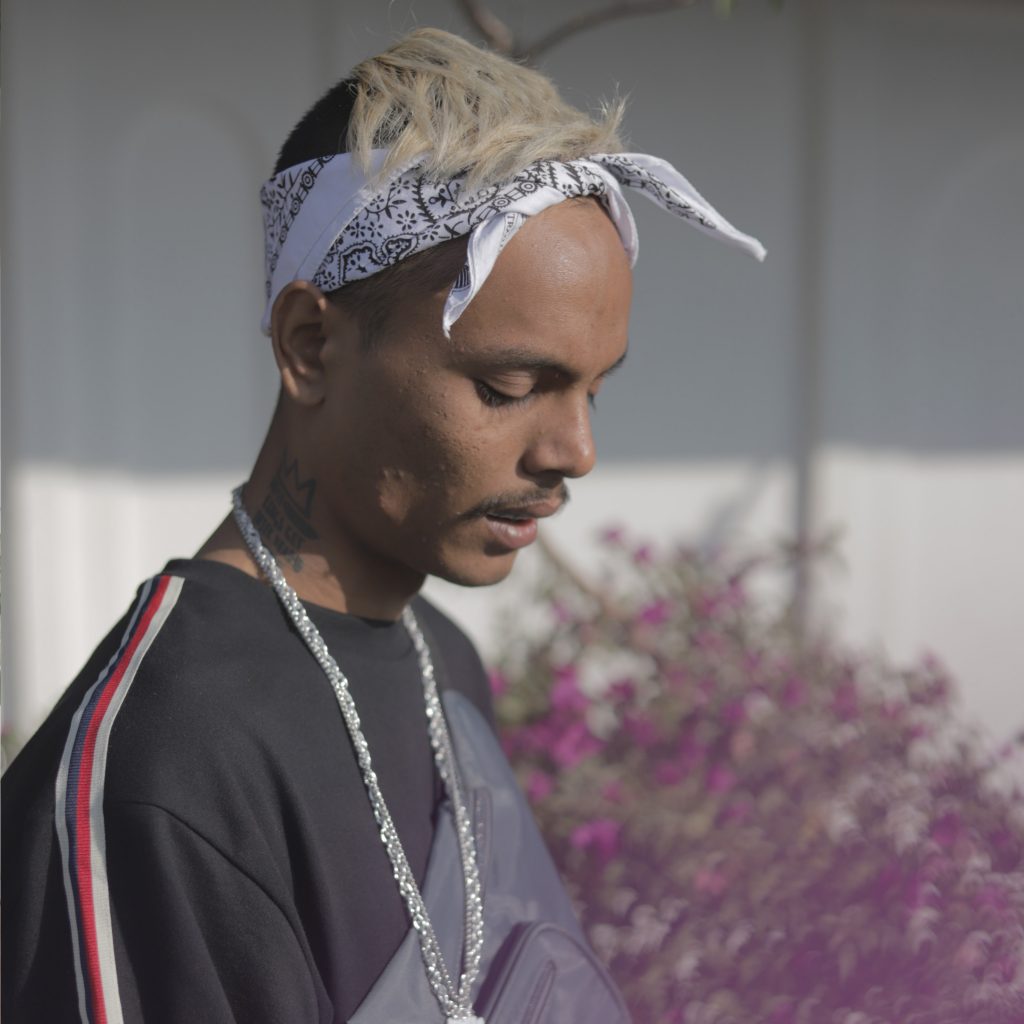 Sitting at a coffee shop in Kathmandu, Abhishek Baniya, 27, is talking about winning Grammys. He is serious about it. There is a spark in his eyes and a purpose in his voice. His entourage believes in him too. But, most importantly, he believes in himself. 
In the past 10 years, Baniya, popularly known as Nasty, has become a stalwart in Nepal's growing hip-hop scene. His beats, like his alias, are nasty; his flow is smooth and fresh; his lyrics are witty, punny and meaningful. Add, his ability to produce music… you get a Nepali rapper who has the talent to make it at the international stage.
"We're being noticed abroad. But this is just the beginning," says Baniya. "But, we have a lot to do to get those Grammys to Nepal."
The posey kid gets tough
Baniya grew up like any other millennial kid enjoying the simple things in life. He learnt how to smoke cigarettes, learnt how to talk to girls and spent time playing with his friends. He says he was bullied a lot in school and adds that it made him tougher as a person as he understood that being soft was not going to work.
That changed when he started listening to hip-hop in 2009. It started teaching him things that school and family did not. Listening to artists like Lil Wayne, Eminem and Jay-Z made him think differently. He started to learn about relationships, finances, jobs, and society through rap. Even though he was ridiculed in school and called 'posey' at first, he did not stop listening to it, he started to embrace it.
"I wanted to do that here in Nepal. I have always been a good writer, but when I finished school, I wanted to rap."
In school, he hid his love for rap. But, as he got out, things changed as did he. Rap taught him that he needed to hustle in life and work in order to stand on his own feet. While he says his parents had given him that advice long ago, hip-hop and rap taught him not to bow down to the status quo. Hip-hop, then, became his 'fifth element'.
"I feel that it made me more mature. I knew about things that my peers or friends did not."
By the time he had finished high school in 2012, Baniya was writing verses. He says he wrote them as his Facebook status as he was not aware where and how he could record these songs.
Yama Buddha's path
But, soon that changed when he heard Anil Adhikari (Yama Buddha)'s hit, Sathi.
"That song blew my mind. I was in awe that such a song could be made. After listening to that, I had to meet Anil dai and I'm so glad that I did."
Meeting Adhikari in 2013 was crucial to him and his career. He learned a lot about hip-hop and production. He says Adhikari helped him get better as a rapper.
"Anil dai, Ankit (Jung Khadka), and my girlfriend have been my biggest supporters. If they had not been pushing me to get better and do better, I do not think I would have come so far."
However, he had a small falling-out with Adhikari in 2013, and the duo did not speak for a year. During that time, he kept on learning the art of music production. As there were only a limited number of people who knew how to produce beats, he kept on grinding and trying. He wanted to be the best beat maker in Nepal and he was on his way. That's when he came up with his debut album The Beginning.
His efforts were validated when he reconnected himself with Adhikari, and the duo started making music.
"I was a fan who worked hard enough to become his producer. It's like a fairy tale," he says. "I have a lot of respect for Anil dai. He saw my potential, and helped mould it into something meaningful."
He then started making beats and producing his own songs on a regular basis. He says he sent songs to 10-20 people to get feedback. That, he says, made him a better producer and a rapper.
Since The Beginning, he has released 10 albums.
When asked if he faced any problems or got any threats due to hip-hop, he says no. But, he says that the major challenge that he faced was not finding the right people.
"It's an industry where you can easily mix up with the wrong people. Some are just bad for you and figuring that out was a challenge."
Goals and Grammys
In a bid to not be dependent on others, Baniya has now started a new record label called Eye Crown. His aim is to promote rap and make it accessible.
"Record labels in Nepal are sh*t. Some don't even make good beats. They steal them," he says, "They don't care about us. If they did, we wouldn't be leaving these companies."
Eye Crown currently handles the music and representation of rappers like Brhymin, Grizzle, Nasty and V$X. He says that having been in the industry for nearly a decade, he has the knowhow to start a label that works for the benefit of the rappers and adds that his main aim is to make sure one of them goes international.
"It's about time we went international. Hopefully, in the next decade, Eye Crown will be home to a few Grammys."
Baniya is so focussed on this dream that even his parents have believed in him. Watching him become one of the finest rappers in the country, his parents ask him about rap lingo and have discussions about beats. His mother once asked him if she could be his manager.
"At first, they were sceptic. They felt I was throwing my life away. But once they understood how much this meant to me and how much I wanted to succeed in this, they have been supportive."
The support, he says, is justified. He has been generating income through hip-hop and rap and has grown as a rapper, which is visible to his parents. He says having his parents appreciate what he does has been his biggest victory.
"They tell me not to ruin my life. But, apart from that, they are happy with what I've done."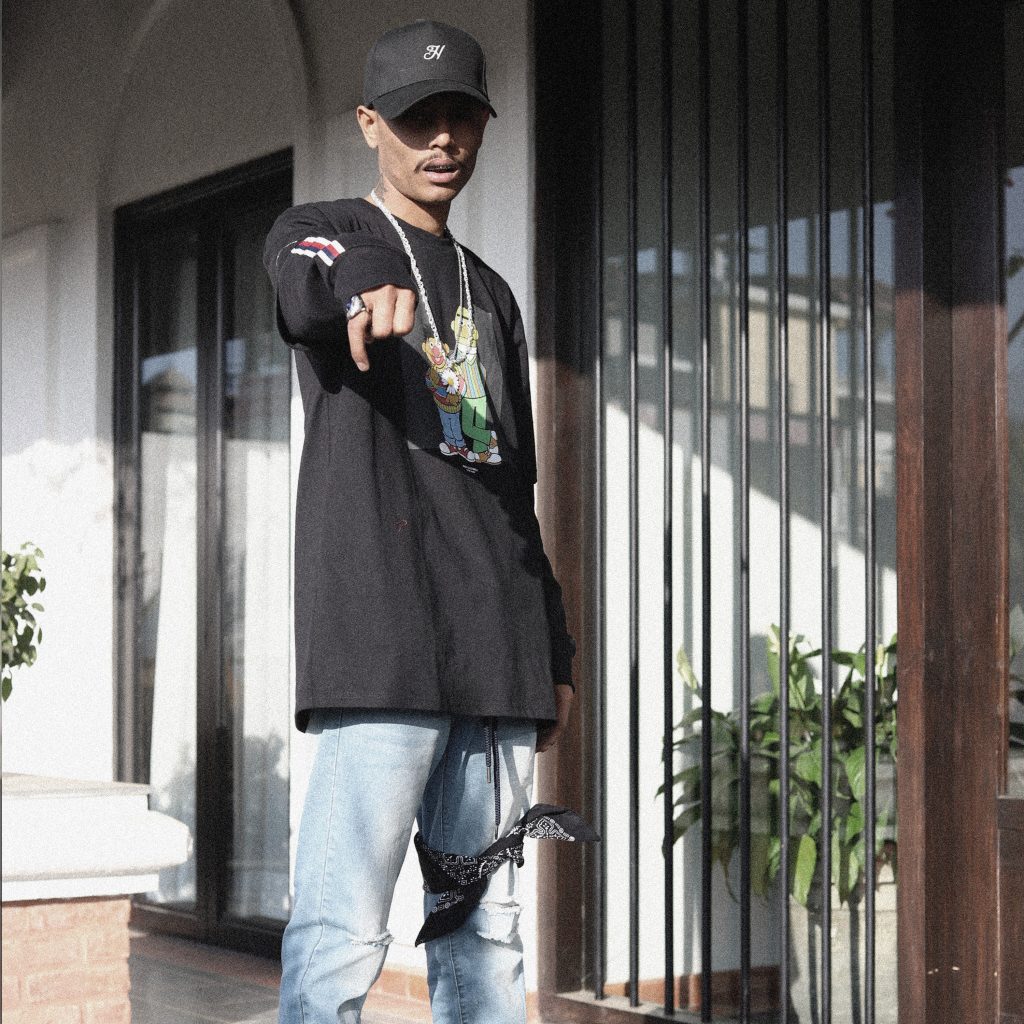 Dealing with issues and objections
That said, he does want to become a pro bono lawyer and make his father, who is a judge, proud. Apart from that, the degree, he says, will come in handy to deal with various issues that are bound to come his way as Nepal lacks proper policies and laws when it comes to freedom of expression.
"I'm not scared of the police. I'm scared of these unclear and vague laws. The police are just pawns."
While the police have been creating problems for rappers, he says some of them should give people context before throwing out swear words and adds that they need to be mindful about the sentiments of the people.
"Yes, I swear in my songs, but that won't hurt the majority of the population because that isn't in their vernacular. Plus, it is also in a context," he says. "There are some who swear in Nepali and disrespect communities and people and they think they will get away with it in such a soft society. No, they will never get away with it because our society is too soft."
However, that is not his concern as he has bigger fish to fry. His main aim in the next few years is to make sure that his profession is respected by all in the country. For that, he is ready to sacrifice so that the future generation of rappers will not have to face similar hardships him and his peers had to.
"We will have to work harder because right now things are not great. It was worse before, but things aren't that great either," he says pointing out to Uniq Poet selling his album for Rs 350 that he had marked it for Rs 700 and him releasing his music for free.
He says that both he and Uniq should take this as a challenge and produce better content so that the audience will feel bad to listen to it for free.
"We need to change the mindset of the people through our music. Things will take time, but we are heading in the right direction."
That, he says, will happen with Eye Crown where he has reserved space to put up Grammy awards.
"This might be a joke to many, but trust me it's going to come. And, when it does, I'll be the only one laughing."
Photos: Nasty