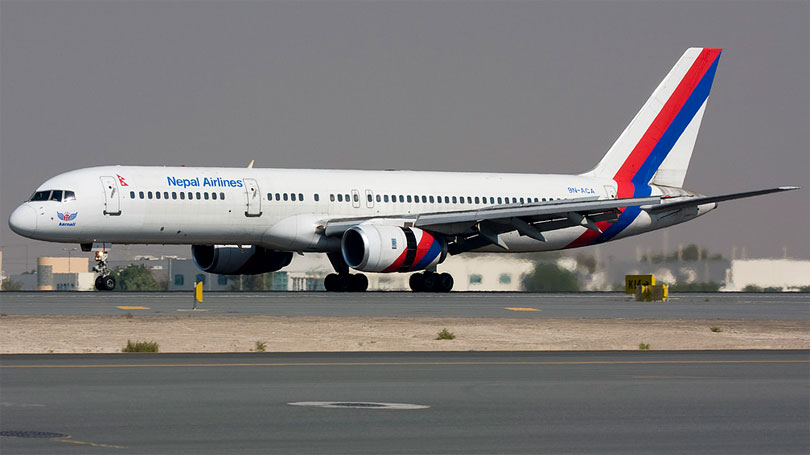 Kathmandu, March 20
Nepal Airlines is all set to auction off the final Boeing in its fleet, which has been grounded for over nine months.
The Boeing 757, which has been part of the national flag carrier's fleet for over 30 years, will be auctioned in accordance with a recent decision by the company's board, NAC spokesperson Rabindra Shrestha told Onlinekhabar. He said that the board has fixed $1.7 million as the lowest acceptable price for the aircraft.
NAC, which is to soon add two wide-body Airbus to its two-aircraft international fleet, has already announced that it will only fly Airbus planes for at least a few years. According to NAC Executive Director Sugat Ratna Kansakar, the plane is in good condition and can be flown up to the United States.