Major English and Nepali broadsheet dailies published from Kathmandu on Thursday prioritised various issues in their front page today. Among them, politics has received the prominence as usual.
As the local level elections in eight districts of Province 2 are just four days away, news stories related to election preparations have received prime attention. Likewise, reports about violation of election code of conduct have also been prioritised. The Judicial Council's decision to transfer nearly 200 district judges has also been covered in the front page.
Important
Violation of code of conduct rife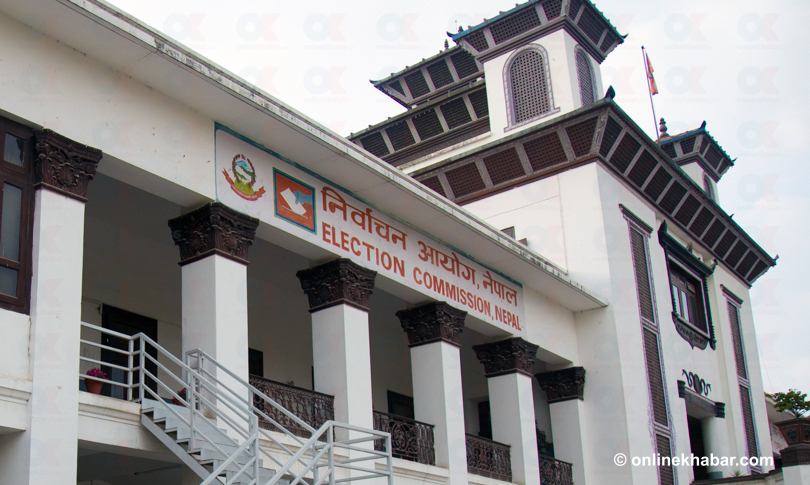 While the Election Commission is holding 11th-hour preparations for local level elections in Province 2 scheduled for Monday, it has already announced that the code of conduct for provincial and federal elections scheduled for November 26 and December 7 have also already come into effect. But, political parties and the government are found to be involved in violating the code, according to various news reports published today.
The Kathmandu Post lead story says the government has recently asked members of Parliament to submit plans for projects to be implemented under the Constituency Infrastructure Special Programme and Constituency Development Programme by October 17. Implementation of such projects will give an unfair advantage over rival candidates to incumbent lawmakers contesting polls in November and December, the report says.
However, the Election Commission has said it cannot stop the projects as they are parts of the budget already endorsed by Parliament.
Meanwhile, The Himalayan Times has said children have been found used in election campaigns by ruling Nepali Congress party in Siraha district and the Commission has sought a clarification from the district committee of party over the issue. It has also urged political parties not to involve children in political activities, according to Gorkhapatra.
Bill on election of National Assembly ready
The government on Wednesday registered the bill on election of National Assembly (Upper House of federal Parliament) at the Parliament Secretariat after determining different weights of votes to be cast by leaders of local levels and members of provincial assemblies, according to various news reports.
The constitution has it that the National Assembly has 59 members including three to be nominated by the President and 56 to be elected from seven provinces, eight from each of seven provinces. Now, the bill has defined how the eight members will be elected from each province, according to the lead story in Rajdhani.
The report says all members of the provincial assembly and chiefs and deputy chiefs of all local units will be members of the electoral college electing the National Assembly members. A member of the provincial assembly has the voting weight of 48 whereas a chief or deputy chief of local unit has 18, the report says. The weight was decided on the basis of population,
It means 2.66 votes from local leaders is equal to one vote from provincial assembly members, according to Republica anchor story.
Ignored
Transitional justice mechanisms unlikely to meet deadline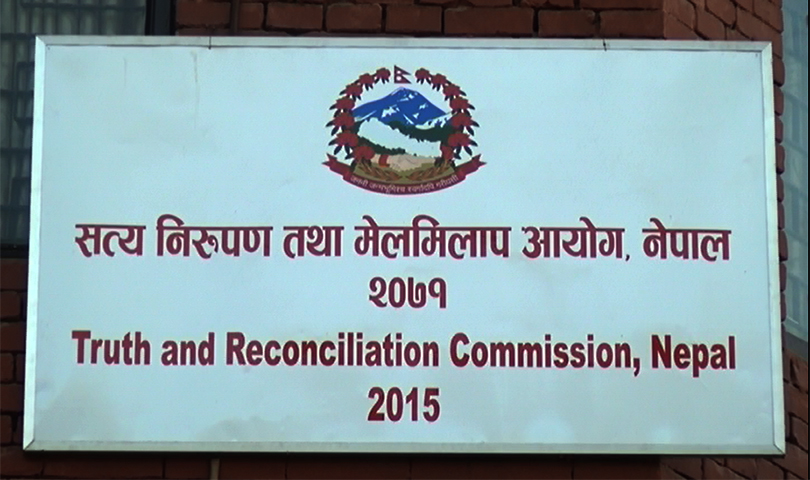 Two mechanisms formed to settle transitional justice cases from the decade-long war era—Truth and Reconciliation Commission and Commission of Investigation on Enforced Disappeared Persons—have just 150 days from today to complete their tasks, but it is very unlikely that they will meet the deadline, according to a report published in Nepal Samacharpatra.
Though the twin bodies have been authorised to provide compensation to the victims as well, they are just engaged in proving the complaints registered by the victims and their families and relatives, the report says. The two commissions have collected 66,093 complaints in total including 63,000 for the TRC and 3,093 for the CIEDP.
"The Commission is in a difficult situation. We cannot extend its tenure without amending the act. But, we have been doing whatever we can. We are studying around 1,000 complaints from each province," the report quotes TRC Chairman Surya Kiran Gurung.
Govt removing CAAN Director General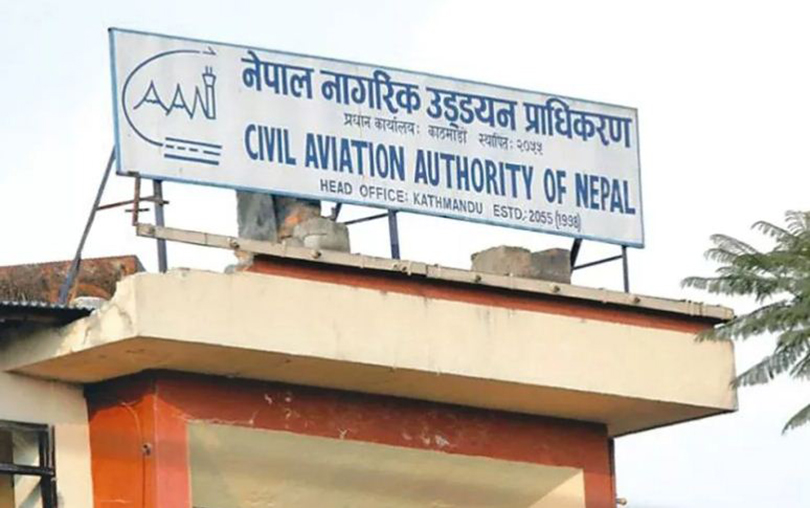 The government is planning to sack Director General of the Civil Aviation Authority of Nepal Sanjiv Gautam charging him of inefficiency to handle various tasks, according to the lead story in The Himalayan Times.
The report says the Ministry of Culture, Tourism and Civil Aviation has sought a clarification from him within 72 hours from Wednesday afternoon, asking why he should not be removed from the position.
He has been blamed for delay in construction of international airport in Nijgadh and another regional international airport in Pokhara. The Ministry has said he filed to resolve issues with the Chinese contractor in the under-construction Gautam Buddha International Airport in Bhairahawa, did not use airport development fee for upgrading the Tribhuvan International Airport and was unable to check rapid encroachment on its land in Bhaktapur from where Civil Aviation Academy operates, according to the report.
Interesting
PADT leasing its land for Rs 9.5 per month per aana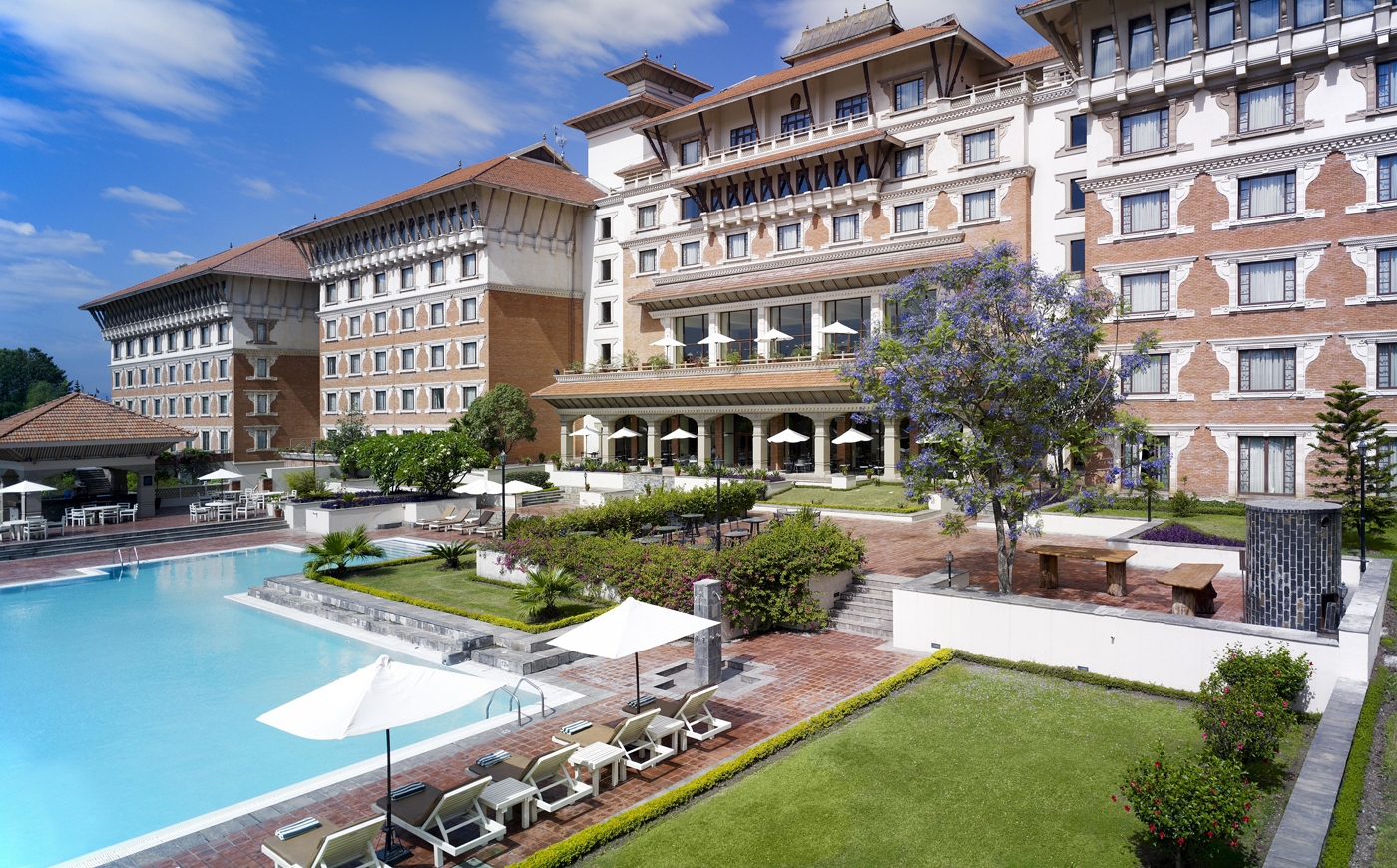 It has been revealed that the Pashupati Area Development Trust has leased its land by Chabahil-Bauddha road to the five-star Hyatt Regency Hotel at a nominal rate of Rs 9.5 per month per aana (342.25 square feet), says Annapurna Post anchor story.
The report says the Trust has leased total 18 ropani (98568 square feet) land to the hotel, but receives only Rs 152 per month. It adds that the Trust could have earned at least Rs 10,000 per month per aana if it was leased after an open competition. If it was provided for the commercial use that way, the Trust could earn a huge sum of money over some years and it could be used to develop the Pashupati region, the report has suggested, adding but no one has paid any attention to this.
The report adds one of the most expensive hospitality facilities in the country earns more than Rs 30,000 from its single room every night, but the amount to be paid for the Trust every year for using 18 ropani land is almost equal to that.
---
Published on September 14th, Thursday, 2017 10:15 AM
---
Download Onlinekhabar App. Android click here & IOS click here . Keep in touch with us on Facebook, Twitter & YouTube.