On December 10, 2020, the All Nepal Football Association (ANFA), Nepali football's governing body, decided to pay an equal salary to both men and women national team members. Everyone from the sporting industry lauded this historic decision as this was the first time equal pay was implemented in Nepal.
The women footballers had been getting salaries since 2011, but the pay gap was huge. They were paid only Rs 5,000, the half a man footballer would get every month. That increased to Rs 7,000 in 2015, but it was still Rs 8,000 lower than what men earnt even though the women played as many matches as the men did.
"The disparity was quite a lot, which is why we are quite content with the December decision," says Sabitra Bhandari, a forward of Nepal's football team. "We both train for a similar amount of time and play for a similar amount so for us, this is something to be happy about."
Even though football set a good example, equal pay in sports is still a far cry from reality in Nepal. Football remains the only sport to support equal pay. Other sporting bodies have hardly discussed it, let alone implemented it. This, players say, is demotivating and demeaning to the amount of effort they put to represent Nepal internationally. Gender pay disparity has been a global issue and in the world of sports, many of late have been advocating for bridging the gap. 
Struggle to get paid
That is not all, apart from football, only cricket pays salaries to its players irrespective of gender. While it started paying men in 2015, women only started received salaries as recently as September 2020.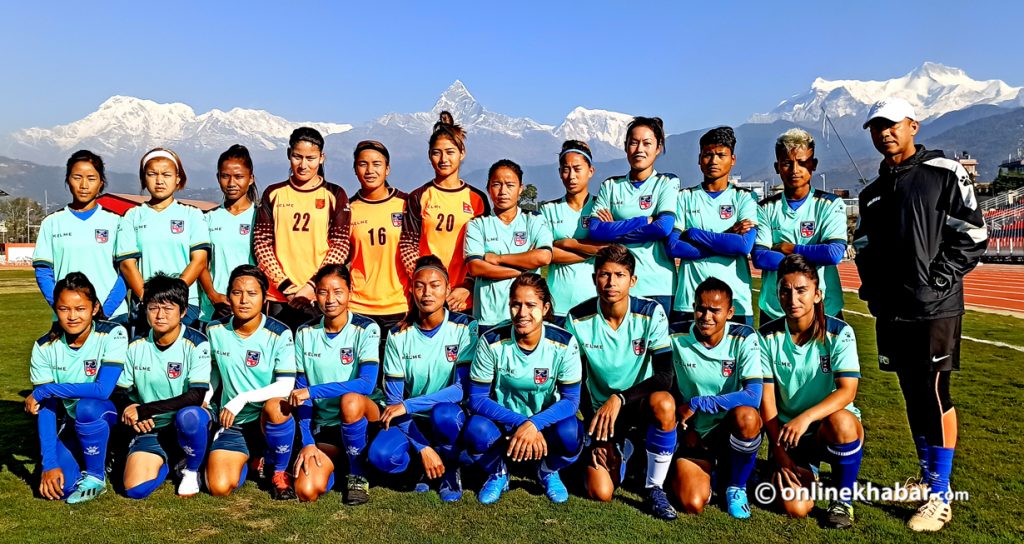 "Of course it hurts, but for now, we are content with what we are getting," says Rubina Chhetri, captain of Nepal's women cricket team. "We are content for now because we have only recently started receiving salaries. It's a start for now."
Having played for Nepal for a decade, cricketers like Chhetri got nothing in return. All they received was match fees from various tournaments and prize money if they won it. But, the Cricket Association of Nepal's decision to award them central contracts of Rs 15,000, Rs 12,000 and Rs 10,000, respectively has been taken positively for now.
But, with men earning nearly three times more, Chhetri says, equal pay, for now, is wishful thinking.
"Nepal is a result-based country," she says. "I think the difference between us and the men is they have won a few tournaments and recently achieved the ODI status, which is quite huge. If we win and keep on winning, I'm sure this issue will also be resolved."
Chhetri, however, does say that they have been talking to CAN about increasing the salary as it just is not enough to sustain themselves. The money, she says, cannot even buy a proper bat, let alone help a play sustain herself for a month.
"For now, we thank CAN and appreciate their effort, but, we have told them that this isn't enough," Chhetri.
Performance compromised
While footballers and cricketers are getting salaries, other sports like basketball, volleyball, karate, and taekwondo are not. This makes it extremely difficult for many as they rely on tournament prize money and a basic daily stipend.
"We've been playing for the love of the game and because we are passionate about it," says Pratibha Mali, a member of Nepal's national volleyball team. "We don't even expect them to pay us so when we think about equal pay, it's quite far away."
Expectation of sportswomen is quite low in all sports.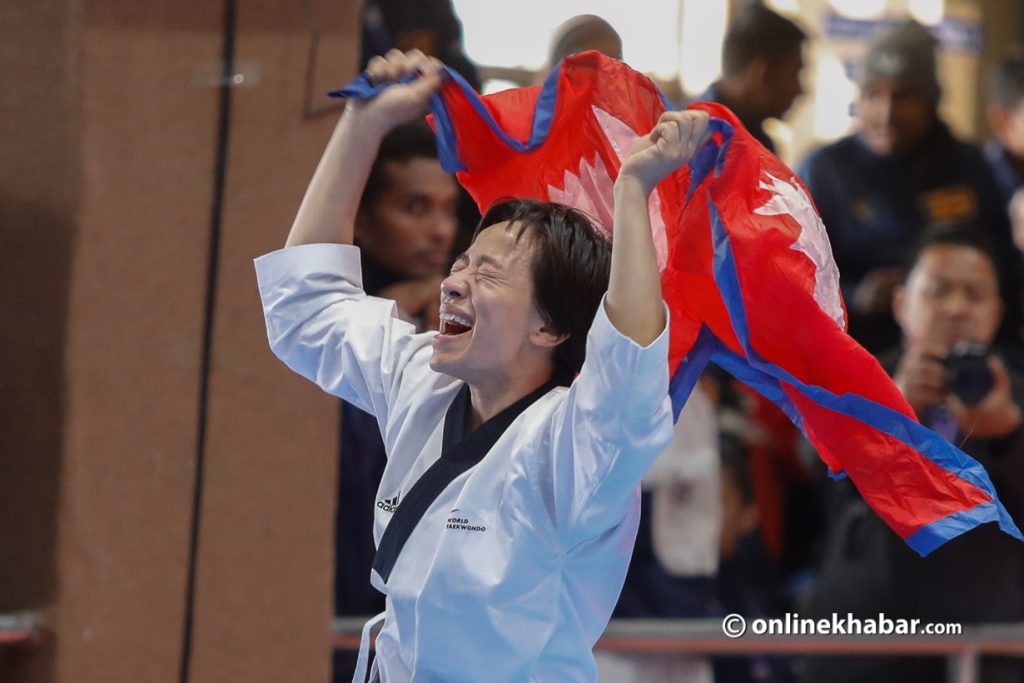 One sportswoman, who did not want to be named, says that not being paid is one of the reasons Nepali sport has never made a significant impact. She says while men avoid doing anything at home, women, on the other hand, also have to help out at home due to social constraints.
"These age-old stereotypes are pointless and need rectifying. Getting paid equally obviously needs to happen if you play an equal number of games, but this issue goes beyond that," she says.
Who decides the pay?
Many sportswomen also share that equal pay is only possible if there are enough women in leadership roles. With fewer voices at the top, not much is going to change, believe these women.
Romee Giri, who recently completed her master's dissertation on gender equality in sports organisations in Nepal, says her research showed that people who have reached decision-making posts in such organisations are not due to their ability but due to the 'infamous' quota system.
"What my research found was a lot of women who are in these positions are there because they have been compelled to join the organisations. While there are a few who are capable of leading these organisations, a few have women who would rather be anywhere else," says Giri.
Giri says that these women face a lot of social and organisational challenges, due to which they are scared to take risks when it comes to decision making.
But, there is hope. The manager at Nepal Volleyball Association, Rita Koirala, says that even though the association does not offer salaries to players, it has ensured that both men and women compete for the same prize money at tournaments.
"We don't have the money to pay for players. It is a harsh reality of Nepali sports. It's quite sad that Nepal's national game can't pay its players," Koirala says, "But, we have started to make sure that there is no difference in the prize money, which is good." She believes more women need to come forward and stake their claim when it comes to leadership positions in sports federations.
ANFA's central committee member, Pema Lama, echoes Koirala on this issue. She, like Koirala, is the solo woman in the central committee of her association and says talks are being held to include more women so that they can voice their concerns regarding women issues.
"We have to come forward and talk about things. I can't take the credit for equal pay in football entirely, but its because there was a woman that issues like this was heard."