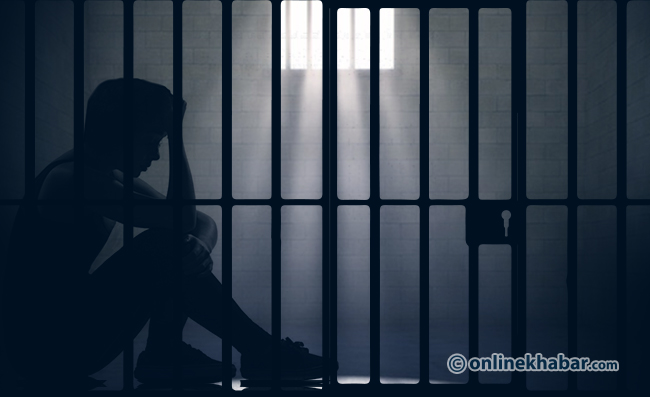 Tanahun, August 3
The District Court Tanahun has sentenced a woman guilty of poisoning her daughter to three years in prison.
Sushma BK, 29, of Kaskikot of Pokhara metropolis-24 has been sentenced to three years in prison along with a fine of Rs 3,000 for poisoning her baby on February 1, 2021.
The incident took place while they were staying at a hotel in Abukhaireni of Tanahun.
Though the hotel owner rescued them and took them to Chitwan for medical treatment, the girl died the same day. On February 7, Sushma's husband filed a FIR against her.
A single bench of district judge Harischandra Dhungana on Wednesday issued a verdict to this effect, according to court's bench officer Krishna Gautam.