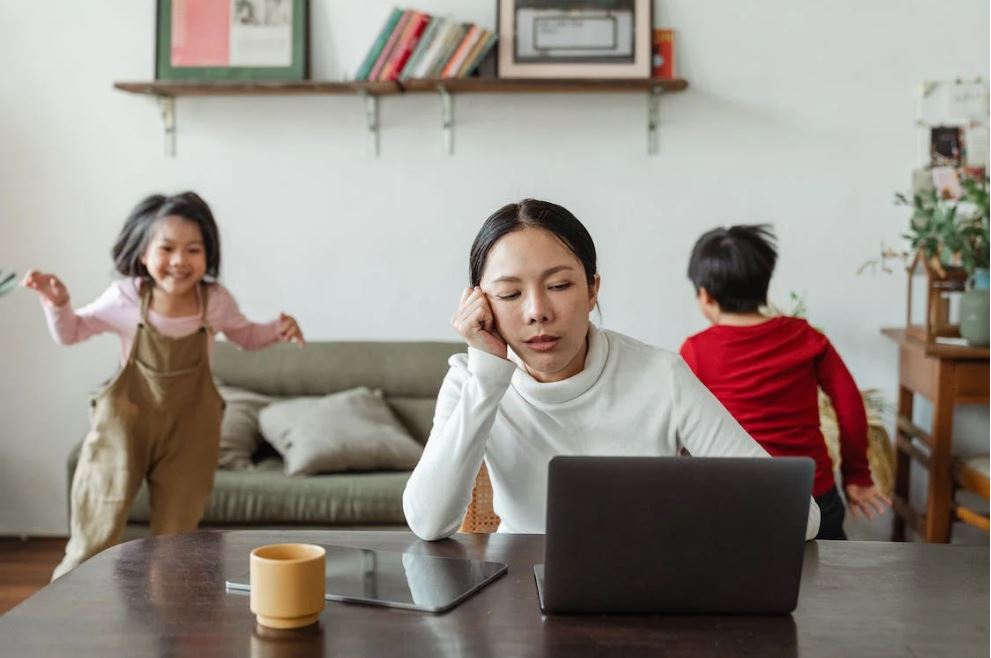 Suja Koirala of Kapan in Kathmandu has only one daughter. Like most urban parents in Nepal, she supports her in all of her endeavours.
"We faced so much suffering and poverty during our time. I have only one daughter and I believe she should enjoy her life and get whatever she wants without any suffering and pain that we faced. We have tried to keep her happy even by hiding our problems."
Pepsicola's Sarita Khadka is also looking after her son. She is very aware that no matter how much she has suffered, her son should never suffer like that. "My son has not yet experienced hunger and suffering because we are working hard day and night so that he does not suffer," says Khadka.
An entire generation of people who have now become urban parents in Nepal tries to keep their children happy as much as possible. These parents have only one understanding — their children should not have to experience the suffering and deprivation that I experienced.
It is a natural desire of every parent to make their children happy. However, how appropriate is the effort and tendency to always raise children happily? How does it affect the emotional development of children?
Experts say it is time Nepali urban parents learnt how to say no to their children when they express unnecessary demands and wants.
Long-term impacts
According to psychologist Karuna Kunwar, if urban parents fulfil everything their children want and give them happiness, the amount and demand of the children will gradually increase. Later, the parents would not be able to fulfil them, which creates a rift in the relationship between them. She says, "At this point, the child reaches a point where parents would not be able to control them. And, the parents can neither meet their expectations nor handle them."
Psychologist Kunwar says that it is very wrong for them to provide for each and every want of their children no matter how rich or poor the parents are. "Children who have not experienced poverty, suffering and hunger develop the nature of being disturbed by minor problems and don't get excited about anything," she says, "It's something urban parents in Nepal need to learn immediately."
Earlier, it was a celebration whenever meat was cooked at home. There was great joy in wearing new clothes. Small things used to give great happiness, but what is the current situation?
Many dishes are prepared at home and placed in front of the children. However, they are not interested in eating. The parents, mostly urban parents, have to work hard to feed them. Even if they buy new clothes, it does not bring them any happiness because their parents never allow them any experience when they lack clothes.
"Today's children don't understand poverty and suffering. It's not their fault; it's a mistake in our upbringing. After children are made to have everything, they don't feel the lack. They cannot feel sorrow. They do not experience hunger and fatigue. Because of this, they do not think that the achievement of anything is big and important in itself. Everything seems trivial," says psychologist Kunwar.
Children who have more comforts are less hardworking
Muna Ghimire, a teacher at Namgyal Secondary School in Kathmandu, says that there is a difference between a child brought up with all the facilities and a child brought up with some misery and deprivation.
"Children brought up with luxury do not know how to be happy with small things. Such children have a habit of being stubborn. They think they will get what they want as soon as they are stubborn. Therefore, there is a common experience that they are less diligent," says teacher Ghimire, adding urban parents need to realise this.
Children who grow up in some hardships learn a lot from their parents' struggles, which makes them happy even in small things. "Children who grow up in grief tend to be more inclined towards friends and teachers; they get along with everyone and have a hard-working nature," she adds.
Let's look at the need, not the desire of the child
Urban parents often tend to hide their sufferings and scarcity at home in front of their children. That is wrong because the children who have seen the suffering in the home have learned a lot from the family as well. Therefore, Kunwar says that they should also be told about the misery and lack in homes and only their urgent demands should also be fulfilled.
If a child asks for something that is not necessary, no matter how small, you should say no. If what they demand is not necessary, the parents should not say that they will fulfil it at once. She says that if you teach them to say no, they will learn to adjust to some things. "We often give them more clothes than they need, give them a lot of food. This is not the right way. We should only give them what is necessary," says Kunwar.
Kunwar says that they start asking for unnecessary things and think that they will get what they asked for. But, urban parents also have their limitations and when they are not able to fulfil their demand, the children could get irritated, angry or develop a psychological problem," says Kunwar.
She adds, "Rather, urban parents need to give their children some practical knowledge so that they don't spend more money than they need, but only ask for what they need."
---
This article was translated from the original Nepali version and edited for clarity and length.