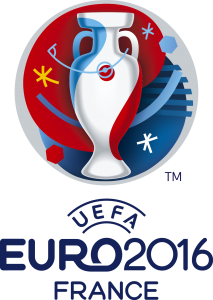 As we come to the end of week 2 of the Euros this season, the picture becomes slightly clear as to who will make it to the knockout phases.
The week has been quite the roller coaster ride with some last minute goals and players finally stepping up to their game. But it's still not been a tightly contested Euros. Here is a roundup of week 2 in five developments.
The Third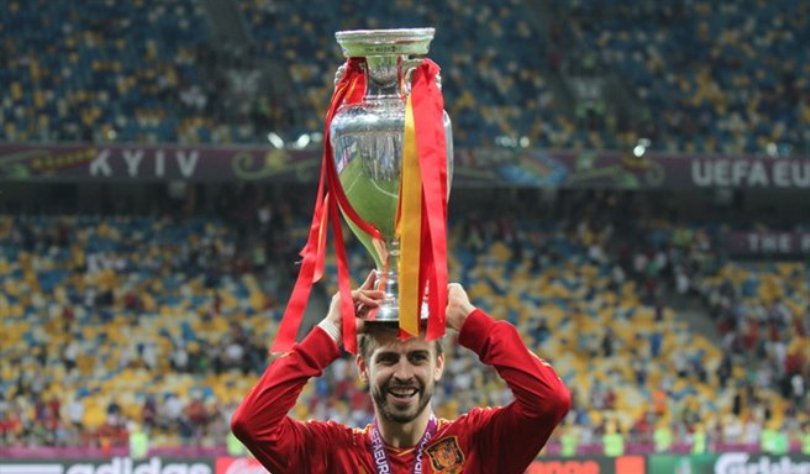 Gerard Piqué of Spain holding the Euro 2012 trophy. Photo: Wikimedia Commons
This is a weird move by UEFA. Listen, I'm all in for the underdogs getting another chance but it's been structured way too lop-sided for it to be effective.
Essentially, what is happening in this Euro is that 3 teams will qualify rather than the traditional top 2. The 3rd team goes into a pool of weaker teams qualifying while the strongest teams jostle on the other side of the bracket. While this does give another chance to a lot of known and lesser known teams, what it takes away is the big matches. A lot of the bigger teams already go up against each other taking away a big part of a tourney as such.
The Matches
England Vs Wales
Daniel Sturridge (R) of England scores their second goal during the Group B match against Wales. Photo: AFP/Getty Images
England have to be the most mercurial team to have graced post modern day football. From the days of Becks and Gerrard and Co., they have gone into every major tournament with a squad of known players only to go out with a whimper. Take for example the inspiring match with Wales and that last gasp winner. Champion stuff right? It will balance their drab draw with Slovakia for the euphoric English fans.
They face a buoyant Iceland in the KO phase and you never know where this will go.
Croatia Vs Spain
Nikola Kalinić of Croatia celebrates after scoring the opening goal during the Group D match against Spain. Photo: AFP/Getty Images
Remember how I called that Croatia would finish 3rd overall in the Euros. Well I must seem like Nostradamus to you now because they just turned over the current Euro Champions. Croatia are a team of gifted professionals in Modric, Perisic and likes and they work well as a team. They face Portugal in the next phase and fans, I'm still going with Croatia.
Unless the real CR & C0. finally decides to show up.
Wales, N. Ireland, Iceland Vs The World
Absolutely amazing! Whether it be Bale and Ramsey orchestrating a brilliant Welsh attack or  the Northern Irish working like a team possessed or Iceland freezing out the likes of Ronaldo, the underdogs are certainly shining in 2016. And with the group set favoring the underdogs to go further, it would only seem fit for one of them to make a big run to the finals and maybe even win the whole shebang!
Crowd Trouble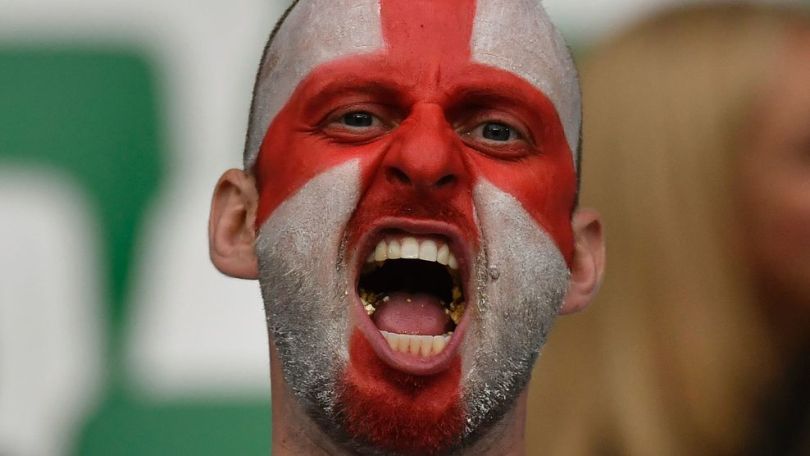 England supporter cheers prior to the Group B match between Slovakia and England. Photo: AFP/Getty Images
There has been a lot of good in this tournament and a lot of bad. The English and Russian hooligans taking to the street, the Croatian fans basically costing their team 3 points by throwing flares on the ground against their match with the Czechs (although there might have been a regulatory football body there that people were revolting against) it has been a bloody tournament. People have died, it is unsafe for locals in these cities with many of them wishing they never hosted the Euros.
And that is incredibly sad for the spirit of the game.
The Big Names…
… have flopped. Goodbye Zlatan, see you later Ronnie and the star-studded names have come to grips to reality. It is a sad predicament when you see someone like Gareth Bale scoring from almost all of his free kicks and realising he is probably third in line as the dead ball shooter for his club Real Madrid. And with Messi and his Argentina doing so well in the Copa America, the best player in the world discussion is even more heated now.
It's Still Germany's Cup To Lose
Bastian Schweinsteiger of Germany celebrates their victory at the end of the Group C match against Northern Ireland. Photo: AFP/Getty Images
Let's be honest, the Euros is pretty much going to Bavaria. It has been a topsy-turvy tournament with Spain losing, Italy losing, France having been good but not having been faced with any real competition. The Germans however have used that clichéd mechanical prowess and taken the teams to task. The players are at their peak and the team is only going from strength to strength.
---
The matches to watch in Week 3
Italy Vs Spain
Reprising the match from the last Euro Final, the two heavyweights will collide this week. Both have been above average at best and this should make for a highly mediocre (but exciting) match.
Prediction: Spain to go through, Iniesta to shine.
Croatia Vs Portugal
See you later CR7. This Croatian team has all the tools to be one of the dark horses to win the tournament in 2 weeks. Again, unless the real CR7 shows up.
Prediction: Croatia to go through, Modric will net a screamer!
England Vs Iceland
I don't know, I just don't know. I expect England to sneak in 2-1 but stranger things have happened in this tournament already. They might even win 5-0.
Prediction: England to scurry out with a win, a Jamie Vardy party!
***
Also read
UEFA Euro 2016 Week 1 Review: A tournament of underdogs
UEFA Euro 2016: Why your favourite team won't win the Euros this season