And it happened. The most drab team in the Euros went all the way, won one (well two) game and still lifted the trophy.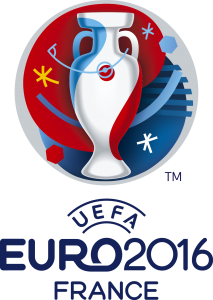 The underdog brackets really won in the Euros this season. Had this been a normal top-two qualifying tournament, Portugal would have been romped somewhere along the way.
The real challenge Portugal had to face this season was to play France in the final. They had made a fine mess of themselves reaching this far, but hey, at least they did it. Even if the team's only convincing performance (and the only normal time win against Wales) was the 3-3 with Hungary, they did it.
While most were looking at France running over Portugal, others did have a sneaking suspicion that Portugal might very well be the winners. After all, they had gotten to the finals by playing draws.
As they say, it's not how you win it, it's the name on the trophy that counts.
The Road to the Final

The French team after beating Germany 2-0 in the semi-final match against Germany on July 7, 2016. Photo: Patrik Stollarz/AFP/Getty Images. (Opening Photo) Portugal players celerbrate with the Henri Delaunay trophy after their 1-0 win against France during the UEFA EURO 2016 Final match on July 10, 2016 in Paris, France. Photo: Dan Mullan/Getty Images
When France beat Germany in the semis, the whole world basically crowed them the European Champions right then. France proceeded to execute one of the greatest heists but much can be said of the fact that Hummels was suspended and Boateng was hauled off early. Mustafi is good, but he is no Jerome. France then capitalised on their chances and took it home in good fashion. The Germany-France game had one of the most entertaining first halves in recent memory. End to end stuff with Germany basically dictating a lot of play. France persevered and took their shots.
Portugal shut a lot of people up with their clinical performance against Wales. Again this Welsh squad over achieved and had a great run and it's a pity that Aaron Ramsey missed the semis because he has been the focal point of a lot of Welsh tactics and plays. They missed him bad and CR7 FINALLY joined the party to setup a meeting with the host nation.
The Final

Rui Patricio of Portugal makes a save during the final match between Portugal and France at Stade de France on July 10, 2016. Photo: Matthias Hangst/Getty Images
Let's just call it what it was; it was drab and taxing.
It was like if the Daniel Cormier-Anderson Silva fight from UFC 200, which went on for nearly 2 hours; you think something might happen only for any offense to get unceremoniously stuffed. We yawned and irritatingly yelled at our screens and projectors. Han Na Be! Shouted a lot of people (who probably had money riding on this) and it just kept going on without anything inspiring happening.
The big story was that Ronaldo had to be taken off early. It was a hard sight to see one of the best players ever being robbed of his chance to play in the finals. You could see it on his face as he winced in pain and tried his best to play on. He just couldn't, and it is risky for him to do that at 31 years of age with a thriving football season that awaits him post the Euros.
Say what you want about him (we will get to this later Ms. Bajracharya) but to see him weep because he can't continue when every fibre in his body is dying to play, is something that melts even grown men's heart.
The spirit, the will, no amount of stardom and money can buy that.

Cristiano Ronaldo during their UEFA EURO 2016 final match against France. Photo: AFP/Getty Images
Antoine came close with a glancing header and my word how good is that boy as a No. 10! He deserves the 'Player Of The Tournament' accolade. He was absolutely everywhere last night. There were half chances and some stellar saves by both keepers, especially by Hugo Lloris. Substitute Andre-Pierre Gignac hit the post to the exclamation of everybody everywhere watching and as we headed towards Extra Time, it just seemed like Portugal's game plan was coming to fruition–the Russian Roulette of Penalties.
And as the first half of OT ended, CR7 was bouncing around pepping up his mates, French coach Deschamps was doing his best to keep his emotions to himself as we all braced for the drama of the Pens.
There was but to be a final twist in this tournament.
Eder, given too much space, was invited on to let a low drive rip off his boots. A despairing Lloris couldn't reach it.
Portugal 1- France 0 with 10 minutes to play.

France's forward Antoine Griezmann (R) vies for the ball with Portugal's midfielder William Carvalho during the Euro 2016 final football match between Portugal and France on July 10. With a total of six goals, Griezmann was awarded the Golden Boot. Photo: Philippe Lopez/AFP/Getty Images
The look on Cristiano's face said it all. This was an average team that strung average performances, but it still meant so much to them. Nobody gave them a chance, nobody gave CR7 a chance with this Portuguese team and here they were! 10 minutes from glory.
They held on and the final whistle blew, pandemonium and absolute elation for the Portuguese. Now, people need to realise that while we only remember the pleasure of watching Ronaldo win, Portugal won this match despite Cristiano. This is a team that believes in its tactics and they executed them brilliantly. They celebrated a great win and a trophy after god knows how many years.
Heart break ensued for the French but honestly, they had their chances. Their defence has been questionable but it is their strikers that worry me. While the midfield is stacked with talent, the forwards are above average at best.
Nevertheless, Portugal deserves it. They got to the final, kept their nerves in penalties along the way, held their tactics and depended on one work of wonder along the way. No beef with that!
The Aftermath

Cristiano Ronaldo during the final match between France and Portugal at the Stade de France in Saint-Denis. Photo: Franck Fife/AFP /Getty Images.
So yeah, some people will be a little desolate like the smattering of French fans who absolutely trashed screening areas and streets because their team lost. Being passionate is a trait, and so is being dumb.
Speaking of which, something lighting up the internet in Nepal is Sahana Bajracharya's post about Ronaldo's 'acting' during the finals. Now I'll break this down one by one so everyone gets this, because the internet loves twisting words to its benefit.
Yes her post was ill-advised. I am guessing she is a casual fan and saw Ronaldo hold up play by sitting down and decided to write about it without seeing it play through till the end.
No he was not acting and to be honest, I watched the game with a lot of casual fans and no one came to the conclusion that he was acting because the pain on his face was crystal clear. I am sure she is entitled to her perception but that doesn't make them enlightening and that's okay.
But for god sake! People trashing her in the manner that they are and telling her to put things up her derriere are the worst. You humanoids sit at your home type words and feel empowered defending a footballer who will probably slam your behavior online if he ever found out what you wrote on her wall.
People like those are what's wrong with the online world, they think they can get away saying anything because 'their feelings got hurt'. She was not in the right about CR7 but so are the deplorable response that have washed away whatever she wrote.
CR7 would probably block you if he ever saw what you wrote you utter clowns!
But hey, this is about PORTUGAL! The new European Champions. I hear the Copa America Champions Chile get a crack at them next.
***
(Views expressed are personal)
Also read
UEFA Euro 2016 week 3 review: Moving to the finals
UEFA Euro 2016 week 2 review: Why are 3 teams qualifying again?
UEFA Euro 2016 Week 1 Review: A tournament of underdogs
UEFA Euro 2016: Why your favourite team won't win the Euros this season