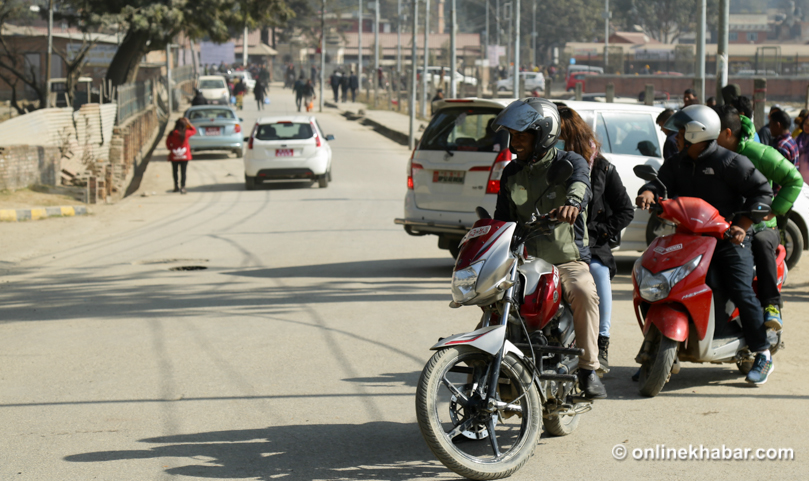 While returning from work, we notice a lot of people anxiously looking for rides; and in desperation, we sometimes try to stop bikes and ask for rides. Some may agree to drive them to a specific point, but most riders drive past without noticing them. On the contrary, when a traffic police staffer asks for a lift, we drop him/her off without hesitation.
During the 2015 border blockade, Kathmandu suffered the worst of fuel shortage and people somehow thought of sharing rides. But as soon as the blockade was over, we stopped doing it–until last year when a group of entrepreneurs started Tootle, a ridesharing app, which claims to make efforts for tackling mobility issues in the Valley.
What is it anyway?
Tootle is a ridesharing app available on both Android and IOS devices. The app shows motorbikes (of Tootle partners) in the vicinity that are willing to offer you a ride. Once the two-wheeler rider agrees, the person picks you up from your location and drops you off at your destination. You can either pay them cash or with Tootle balance, which can be topped up using eSewa.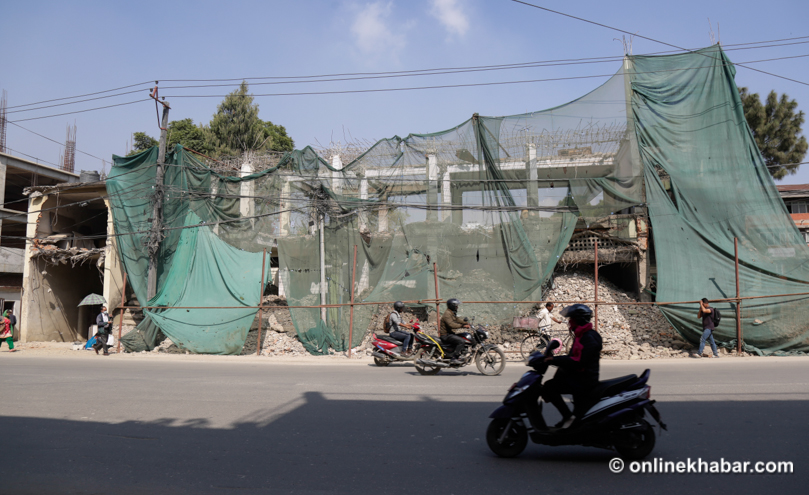 Traffic congestion is a major problem in Kathmandu. There are over 800,000 motorbikes in the Valley, and the number is increasing day by day: A reason why commuting in Kathmandu is becoming a major problem, especially for those who don't have their own vehicles.The public transports are always overcrowded, and many cannot afford to take a taxi and with the Valley's population growing every day, there is a slight possibility that it can be solved through ridesharing platforms like Tootle.
Bid to hit the mindset
Tootle, according to its co-founder Sixit Bhatta, is more than a ridesharing platform. "We at tootle want to enable people with the freedom of mobility and create a ridesharing culture that in the long run can effect changes in our lives. Our aim here is to make sure that by the press of a button, a ride should be waiting for you."
"If we are able to do that, we can proudly say that we have done something great."
Tootle works as an intermediary between those who need rides and those who are willing to offer them. If you look closely, more than half of the bikes that run on the road have space for another passenger. By taking part in a ridesharing culture, people might be able to reduce half of the bikes on the road and doing that in the long run can even help the environment and tackle pollution in the Valley.
To achieve that, commoners need to go through a behavioural change as dignity of labour doesn't exist in Nepal. If someone drives a taxi for a living, the society doesn't regard them 'highly'. But, people from the same society will go abroad and without any hesitation wash dishes. Tootle claims it is trying to break that trend and change people's mindset by offering jobs.
Take the schedule of Tootle partner Krishna Parajuli, for example. He starts his day at 9 am. He opens the app and looks for people who are looking for rides. "I feel I work for myself now. Technically, I do work for Tootle, but I do it only when I want. There is no pressure. I think they have done a wonderful job in creating employment for thousands of people in the Valley," says Parajuli, who earns between Rs 800 and 1,000 every day.
"As of now, I'm really satisfied. I can pay my bills and send my two kids to school. I was thinking of going abroad, but now I don't want to."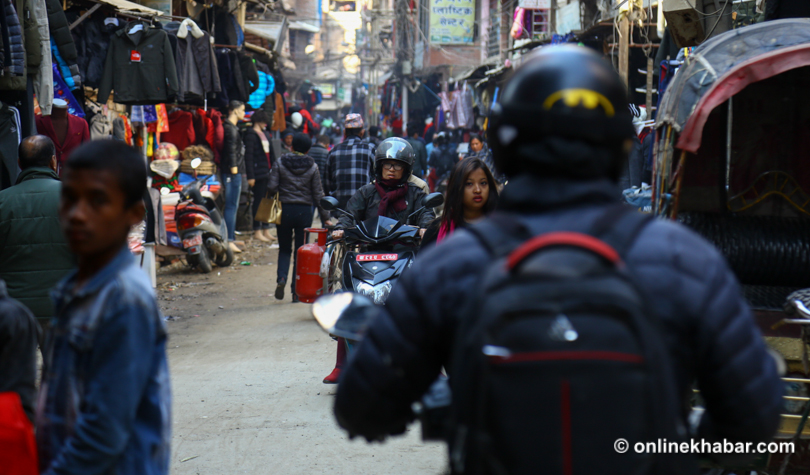 Empowering the generation
Tootle is also trying to give the freedom of mobility to women. The pain point for a woman to travel in the Valley is quite high. Therefore, it isn't surprising that over 50 per cent of Tootle users are women. Over that last decade, women have started riding scooters and driving cars, but there are still many who don't and for them, taking the public bus is nothing but agony.
"When I take a bus or 'micro', I never get to sit. Then, there are men pushing and shoving, it gets uncomfortable at times. But ever since I've started to use Tootle, it has made life easier. Initially it was weird because I couldn't imagine getting on a bike with a complete stranger, but as I kept using the service it started to get normal," says Ayusha, who uses it on a regular basis to travel to and from work.
In a time when pollution levels are at an all-time high, maybe sharing rides can help us reduce it.
Ridesharing services like Tootle have enormous potential for positive societal impact with respect to congestion and pollution. Look at international companies like Uber and Lyft and how they have created such an encouraging ridesharing culture which we can bring here in Kathmandu as well.
So Tootle is more than a story of hope; it is trying to empower a generation by giving people faith that you can do something and succeed in Nepal.