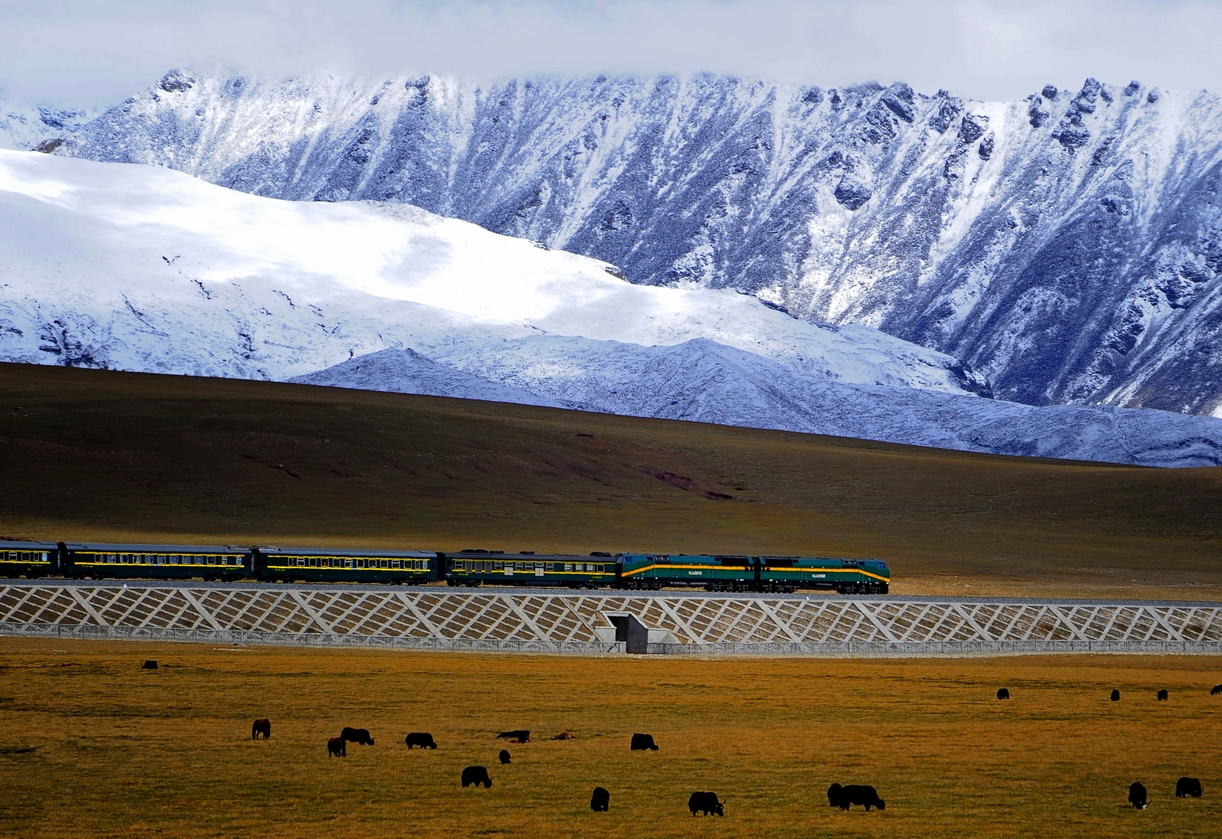 Chinese officials say trans-Himalayan railway connecting Tibet with Nepal and India is economically and technically feasible.
"The construction of a railway crossing the Himalayan mountains is now economically and technologically feasible," Zong Gang, Deputy Director of the Science and Technology Department at Beijing University of Technology, told a forum in Beijing run by the China Tibetology Research Centre, the Press Trust of India reports.
The trans-Himalayan line would start from Xigaze (Sigatse), run to Gyirong (Kerung), and extend into Nepal, although it would not be a high-speed railway, state-run China Daily quoted Chinese researchers as saying at the forum yesterday, PTI reports.
"China built a railway running for more than 1,100 km to connect the highland region of Tibet with the rest of the country in 2006 and extended it to Xigaze with an additional 250-km rail link connecting the city to Tibetan provincial capital Lhasa," says PTI.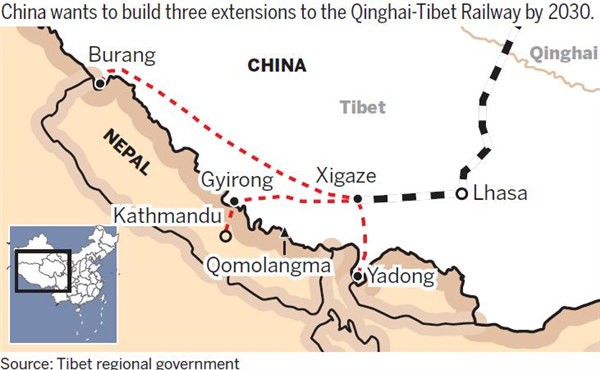 The Chinese daily today published a map with railway line linking Xigaze with Yadong and Burang, both closer to Indian borders in Sikkim and Uttarakhand, and Gyirong, bordering Nepal.
The altitude at Kerung port is 2,800 meters above sea level, while the mountain pass to Nepal lies at about 1,800 meters, making the railway geographically feasible, Zong said.
In contrast, Lhasa where China has built a railway network is about 3,700 meters above sea level and the altitude at Xigaze is about 3,800 meters, India's state news agency says.