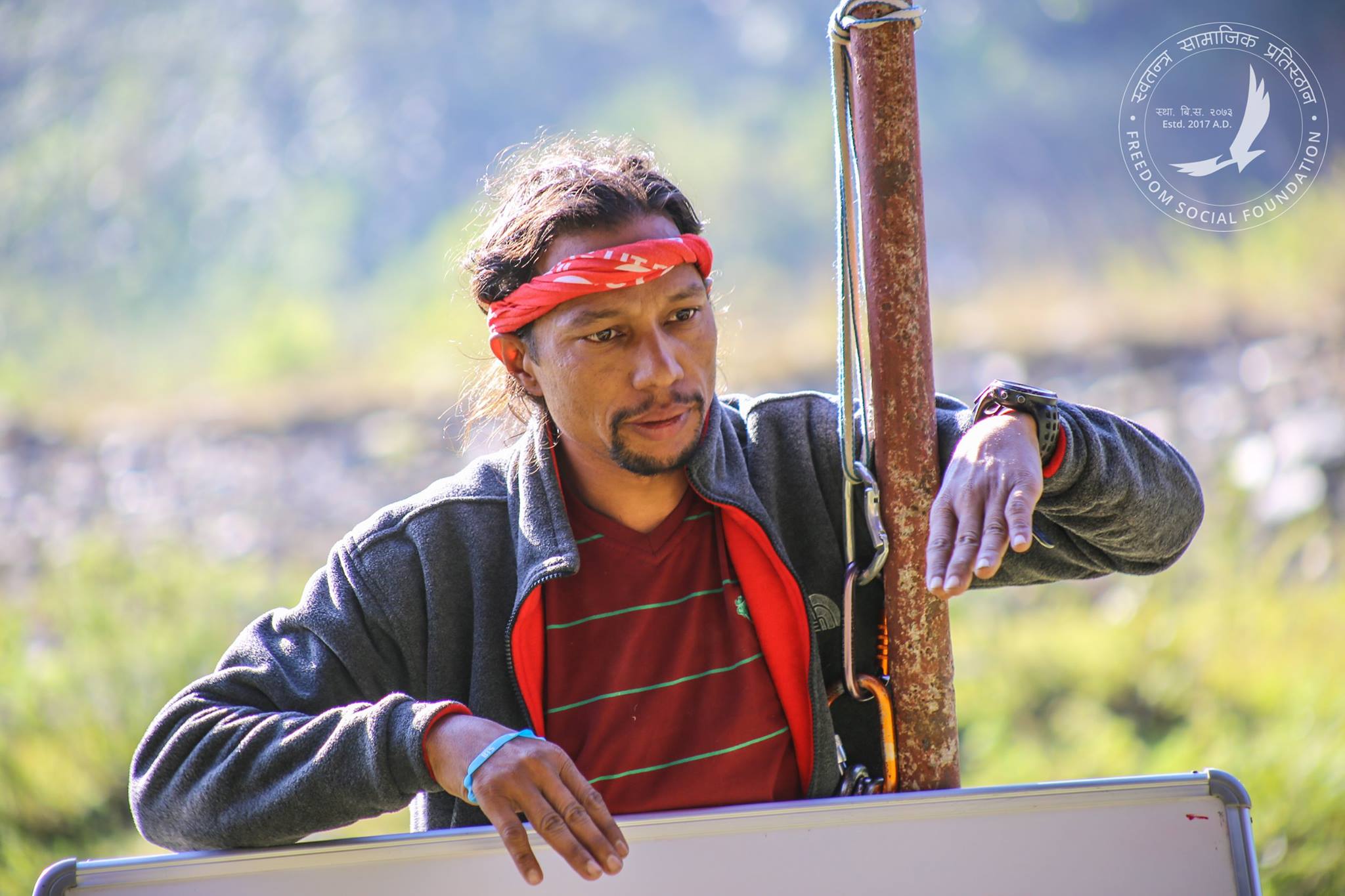 While working as a porter and a trekking guide for over two decades, Jagan Timilsina realised that most of the people involved in the business did not have adequate training. Which is why after graduating from National Outdoor Leadership School (NOLS) in 2016, Timilsina decided to start a project which aimed to introduce outdoor education to the rural youths of Nepal.
"While trekking around Nepal, I realised that a lot of porters and guides didn't have proper training. Sure they could guide people but they didn't know how to deal with pressure situations which may arise anytime when going to high altitudes," says Timilsina.
Realising that he couldn't teach the existing guides and porters he focused on training boys and girls from rural Nepal.
"Trekking around Nepal I came across a lot of young boys and girls who didn't go to school. I felt that these young kids could offer a lot to Nepal's tourism industry which is why I came up with the Outdoor Education Project," he shares.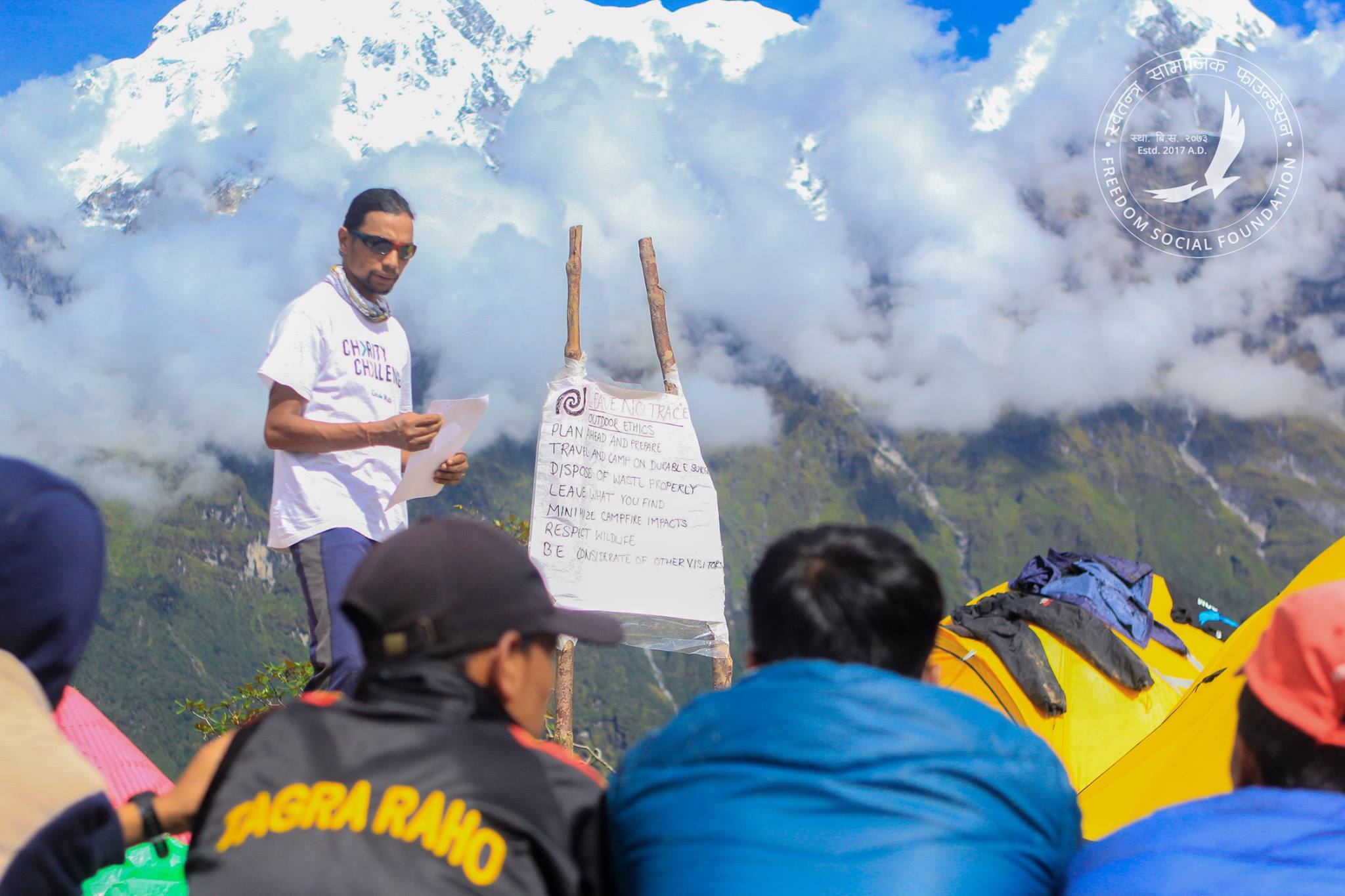 To kick start the project he then founded Freedom Social Foundation but he needed funds to take the project forward. For that he ran the Great Himal Race, a high altitude race starting from eastern Nepal and ending in the far-western. Competing against foreign climbers he won the 1600 km race and received $4000 which helped him start his project.
He had the money and the know-how, but he needed students.
"No parent wanted to send their child. I got the same response that what I was teaching wasn't important or that this didn't have future," he explains.
Not wanting to give up, Timilsina then personally went to schools to explain what he was doing.
"What I am trying to teach is something that the students will remember for life. This isn't bookish knowledge but practical knowledge. Most schools didn't understand what I was trying to do but some did and I'm quite glad."
A school from Machapuchre Rural Municipality agreed to send students and he started his first basic 10-day training camp near Begnas Lake in August 2017.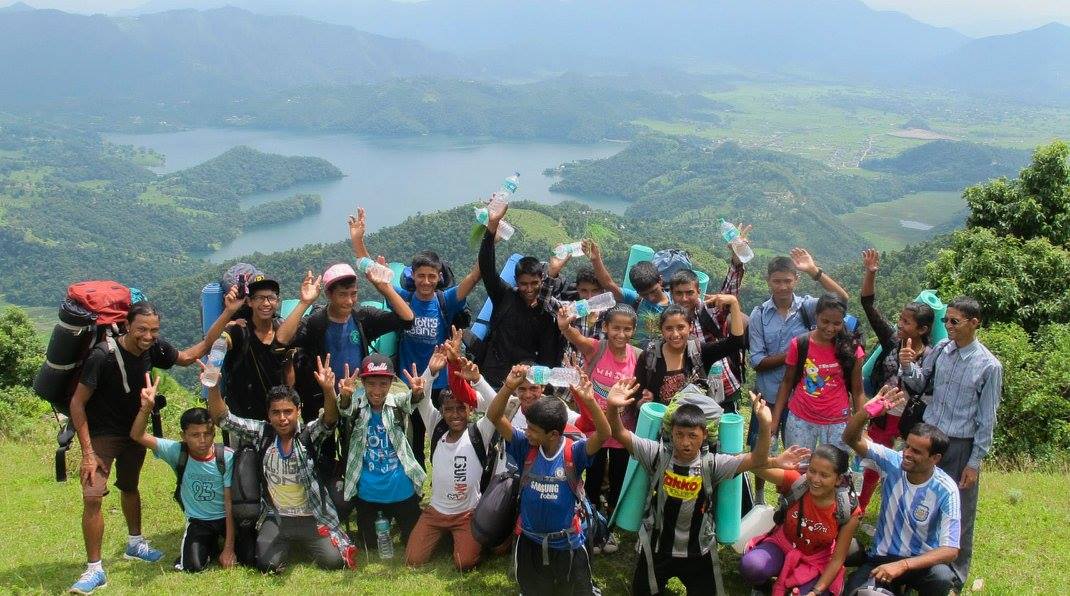 Timilsina shares that the OEP focuses mainly on teaching the kids about life skills, environment study and outdoor survival. He believes that if the children learn these three things they can use it in their daily lives for the rest of their lives.
"The project aims to create tourism professionals. While many feel it's going to be easy, they should realise it isn't."
The project includes six different courses – backpacking, rock climbing, canyoning, wildlife training, swimming and cycling, and ice climbing.
He mentions that the core curriculum is the same for all courses as the teenagers learn a lot of things related to outdoor tourism.
"They learn how to pack their bags, prepare their next meal and assemble a tent. They are also taught risk management and how to deal with pressure situations. Even if they don't get into the tourism business these things will definitely help them in the future."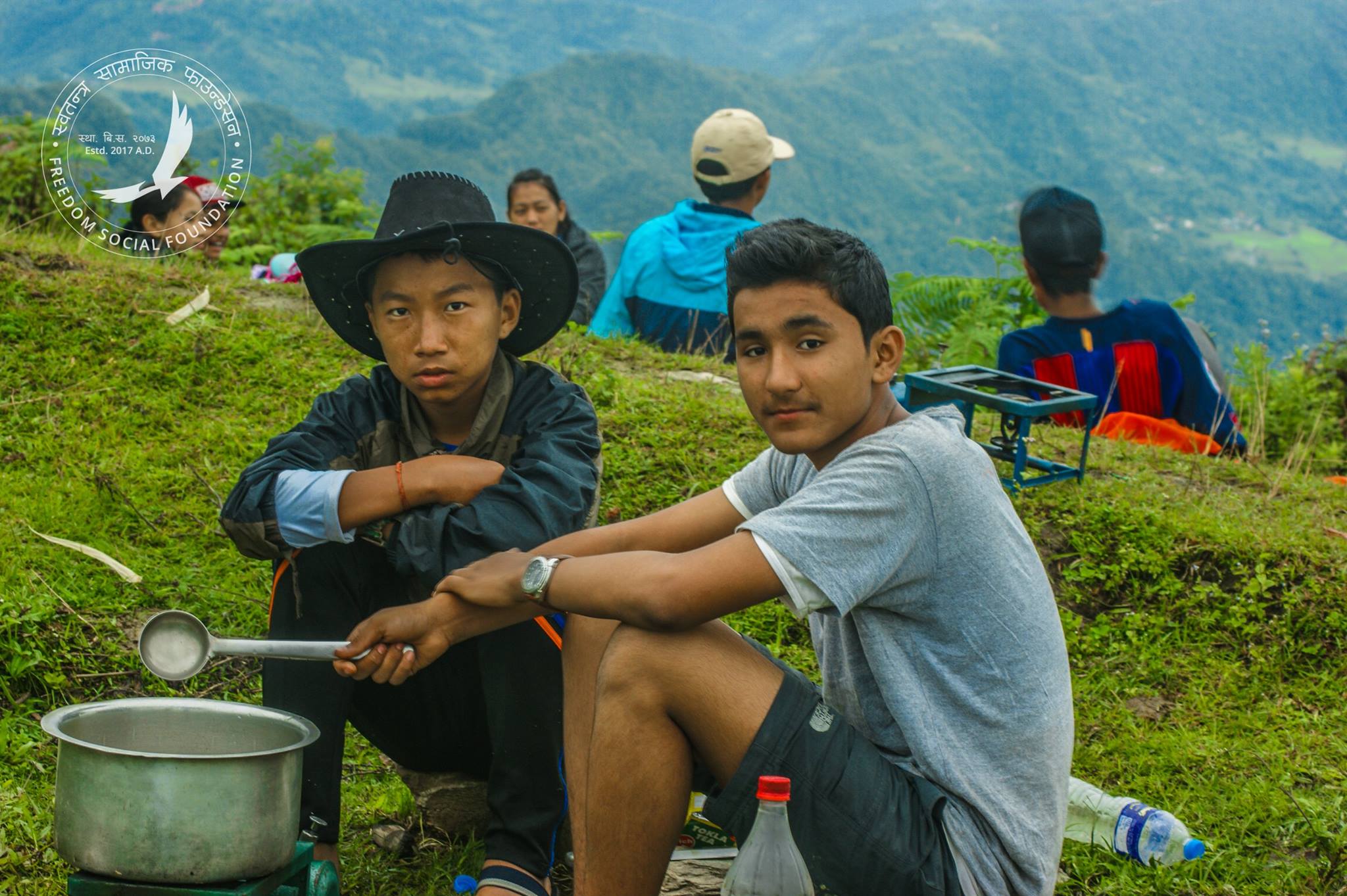 His first camp had around 15 boys and girl. He shares that not everyone was expecting to be pushed so hard. "I remember their guardians calling me asking me if their child was doing good. Some kids weren't used to carrying bags and walking 4 hours a day, nor were they used to cook their own meal," he recalls.
Since his first camp, Timilsina shares that over 500 teenagers have taken part in his 10-day basic course out of which many have already started working as professional guides.
He gives the example of Hansa Raj Dangi from Dolpa. Timilsina met Dangi while trekking around upper Dolpa. Dangi was interested to join Timilsina's course but as he was too young so Timilsina asked him to contact him later.
"A few years later he got in touch, and after he took part in our training, we offered him a job as a porter. He did quite well and soon complete our guide training and now he one of our assistant guides in Pokhara. He says that his life has transformed after the training," explains Timilsina.
Timilsina's future plan is to help more people like Dangi. Through this project, he wants to touch the lives of as many teenagers as he can. For that, he has categorised his training into three courses – basic, intermediate and advance.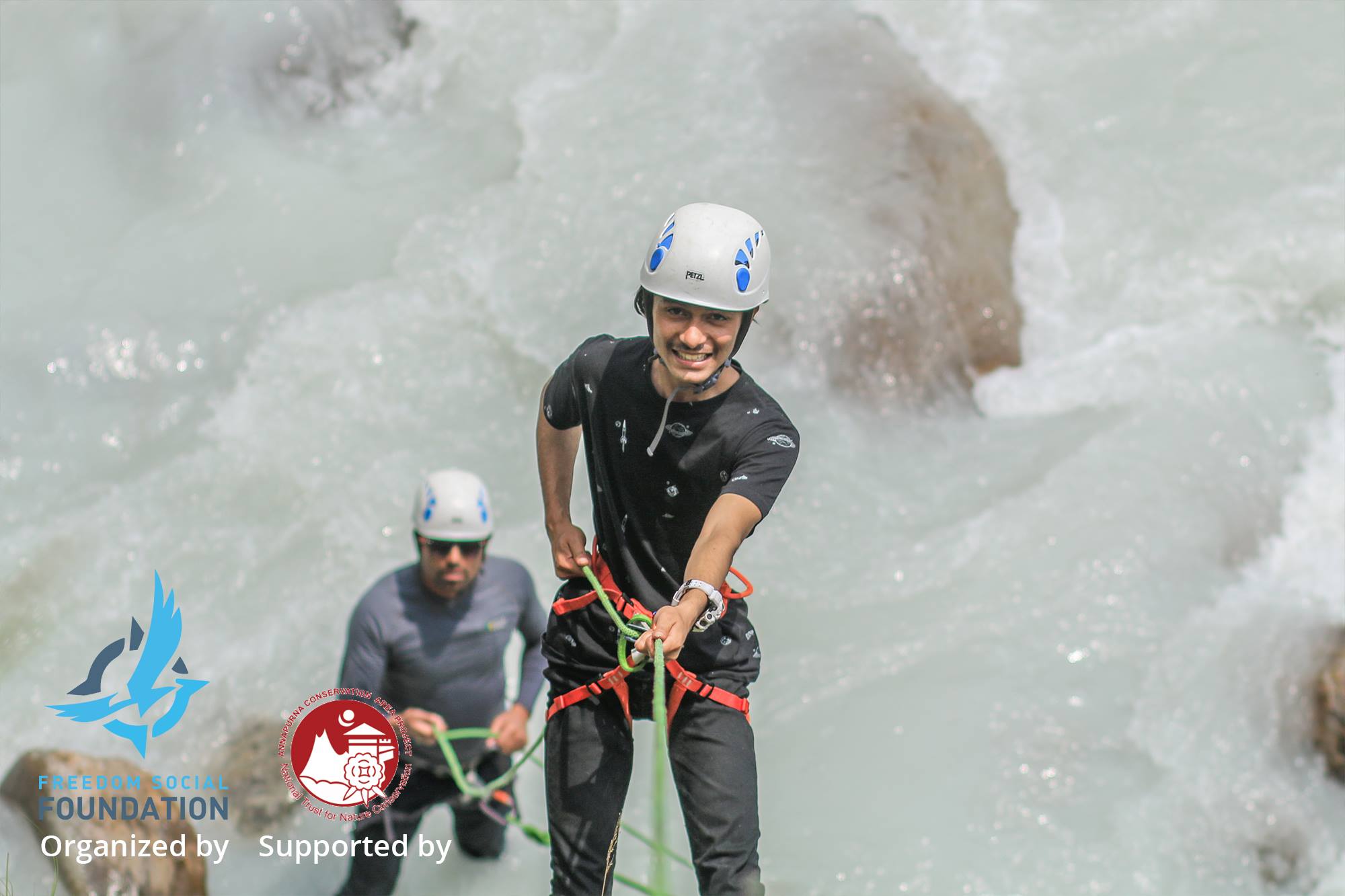 "The basic 10-day course aims at giving the kids knowledge about the outdoor tourism where they learn the absolute basics which will help them in life. The 25-day intermediate course is for those who have complete the basic course and want to learn more about outdoors. Here they get more practical knowledge and are given different scenarios they have to survive. The 45-days advance course is for those who want to become a master in outdoor tourism."
But he hasn't been able to conduct intermediate and advance session due to lack of budget. He explains that for now his main aim make Freedom Social Foundation self-sustaining but he realises it is quite tough.
"For now I'm working hard to get funding. Hopefully, in a few years, this project will be self-sustainable."
Timilsina also owns a trekking company which will employee kids who complete his courses. His future plan is to bring in international kids who want to get an outdoor experience. He adds that he wants to design a course where both foreign and Nepali students can be incorporated.
"As I'm a NOLS instructor, I will soon get the license to design courses. This way both Nepali and foreigners can learn about each other countries," he explains.
Photos: Freedom Social Foundation