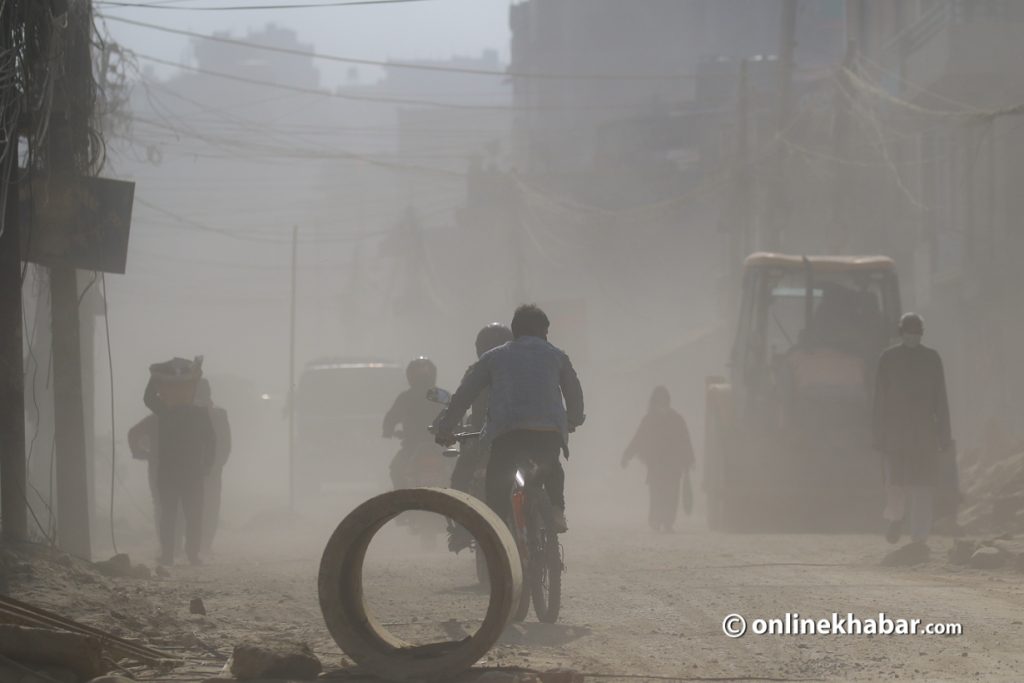 Kathmandu, December 9
Residents of Thali in Kathmandu have blocked the Thali-Sankhu road section in protest against the unpaved road.
The notice issued in the name of locals of the area mentions the road has been closed indefinitely from Friday.
This comes after work to blacktop the road, which should have started on December 8, did not start.
Locals of Thali have repeatedly asked the authorities to blacktop the road. But, their request has not been fulfilled.
The road from Byanjan Party Palace at Thali on the Chabhil-Sankhu road section up to Gokarna Resort is unpaved.
Locals are facing problems due to mud in summer and dust blowing in winter.