Clothing is not only for humans. Although they are not a necessity for every animal living in your family, pets' apparels and accessories have become a trend nowadays.
Even though this business has already become a thriving industry in the western part of the world, the dog clothing industry is thriving among urban pet lovers here in Nepal as well. As a result, there are many pet stores (both virtual and physical) in the country that offer varieties of pets' outfits and accessories that include gloves, sweatshirts, boots, socks, coats, jackets, and whatnot.
Here is a list of some pet stores in the Kathmandu valley, from where you can buy dresses and accessories for pets:
1. Pawsome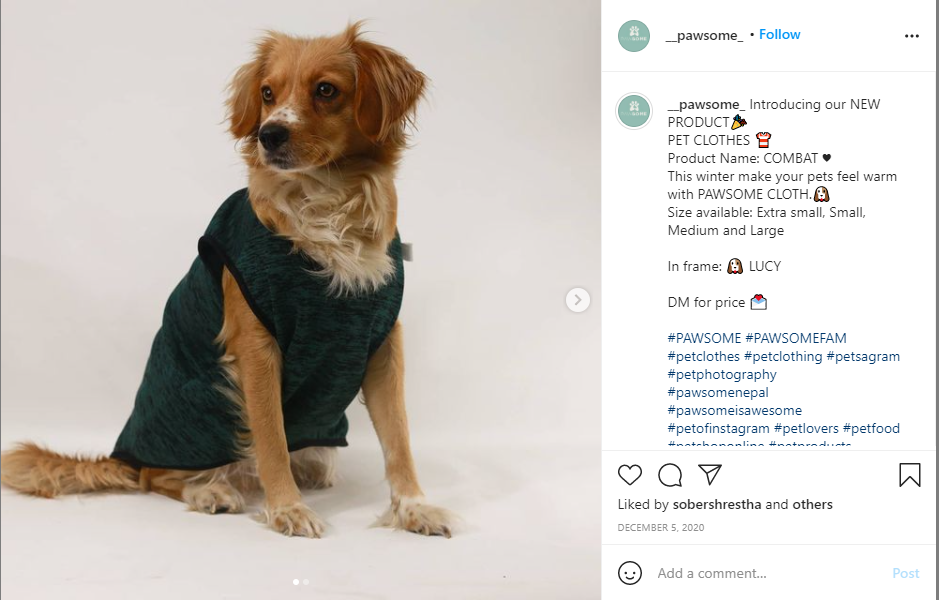 Pawsome is an online pet store that sells only pet outfits and accessories, especially for cats and dogs. The major products of Pawsome are bandana (scarfs), outfits (Santa outfit, reindeer outfit, navy outfit, and many more), and beds for pets. This store also offers matching hairband and rubber band for pet owners along with pets' bandana, in case you want to twin with your pets.
You can just place your order via its Facebook or Instagram pages for getting your pets' outfits and make the payment on delivery.
2. Pet Store Nepal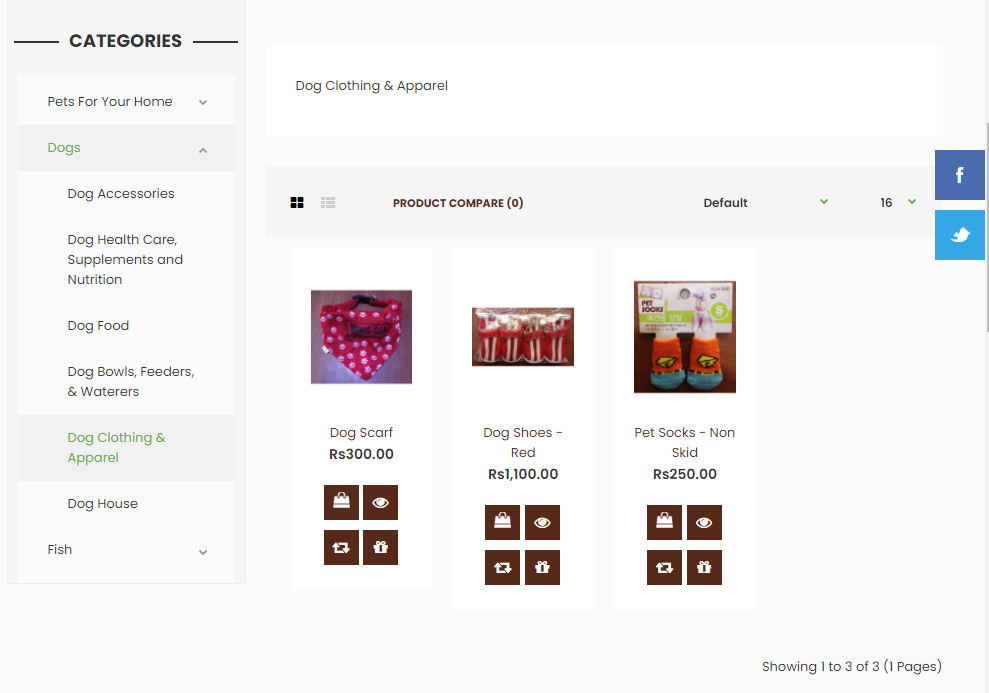 Pet Store Nepal is another leading e-commerce website that sells pets, mainly dogs and fish aquariums and foods and dogs' supplies including the dog apparels. Some of the dog dresses that this store offers are scarves, shoes, and socks.
Pet lovers in the Kathmandu valley can buy pet clothes online and pay the amount on delivery. Those outside the valley can also get the delivery service but have to pay in advance.
3. Pawshome Nepal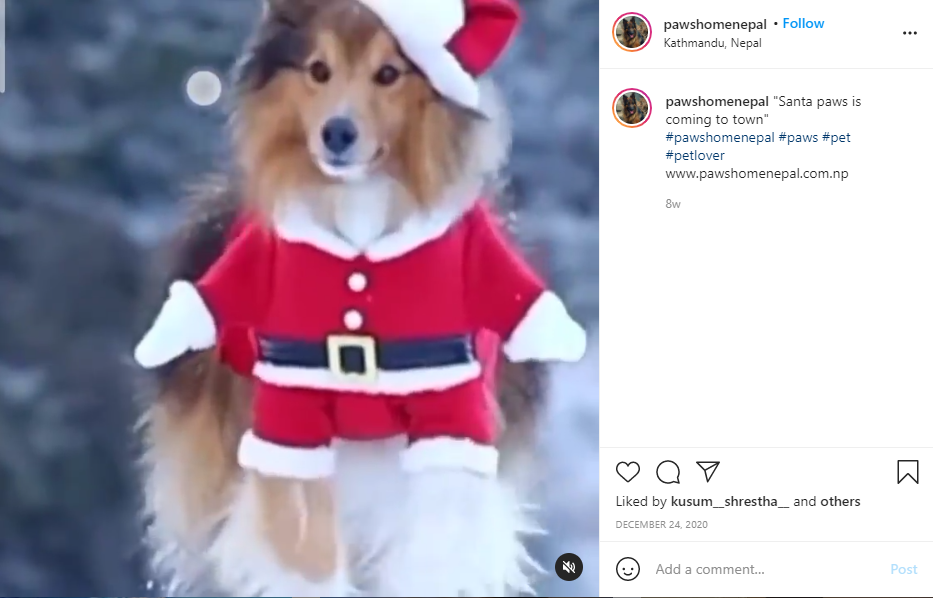 Pawshome Nepal is one of the popular online pet stores where one can buy pets, mainly dogs of different breeds as well as their clothing, toys, and accessories such as gloves, collars, beds, balls, wheels, and ropes among others. Besides this, Pawshome Nepal also offers pets' food and beverages, healthcare, and beauty products.
Like many online pet stores, pet owners can purchase apparels for their pets from here online and get their pets dressed up.
4. Khicha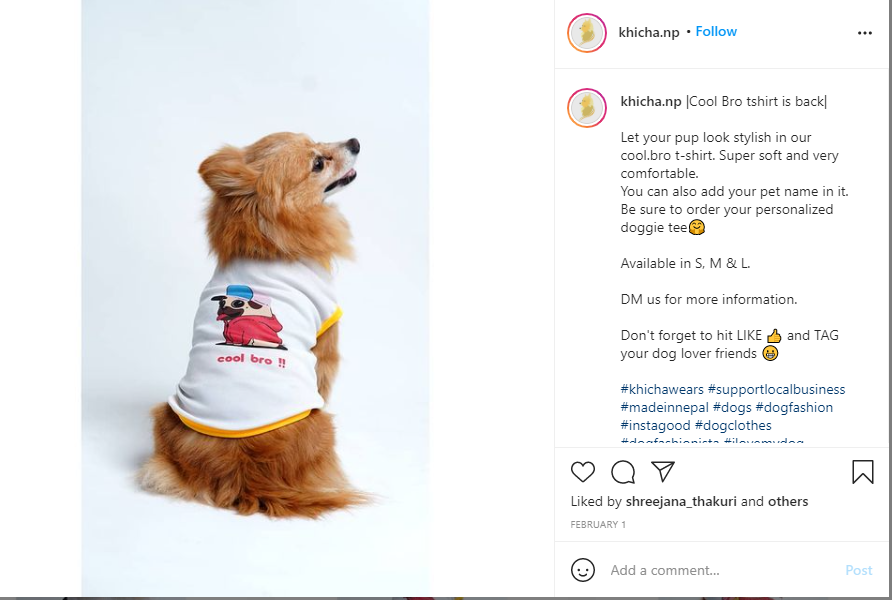 Khicha is an online pet apparel store where pet lovers can get made-in-Nepal outfits for their pets, mainly dogs. Pet apparels of Khicha are also available on Daraz. And, their products are hoodies, t-shirts, personalised jerseys, and many more outfits.
Pet lovers can also get personalised name tags for their pets and customised dresses. Besides via Daraz, Pet lovers can get their clothes via Instagram and Facebook pages of this store.
5. All Breed Pet Shop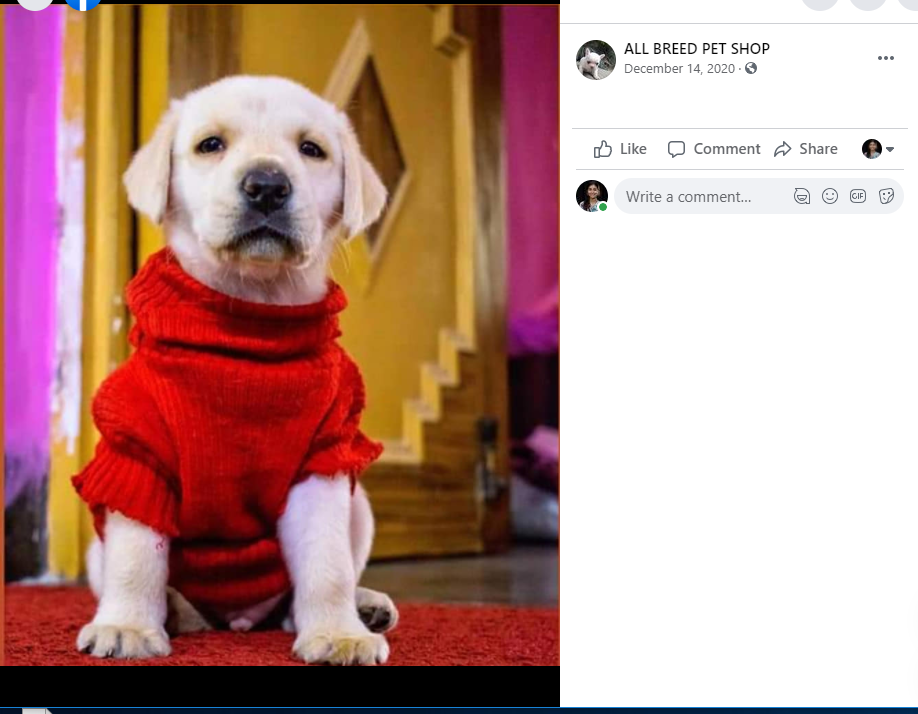 All Breed Pet Shop is a pet store based in Naya Baneshwor, Kathmandu. This pet store sells dogs of different breeds as well as dogs clothes and accessories such as fleece outfits, collars, t-shirts, jackets, and so on.
Pet lovers can buy outfits for their pets both online and offline from here.
6. Luswaa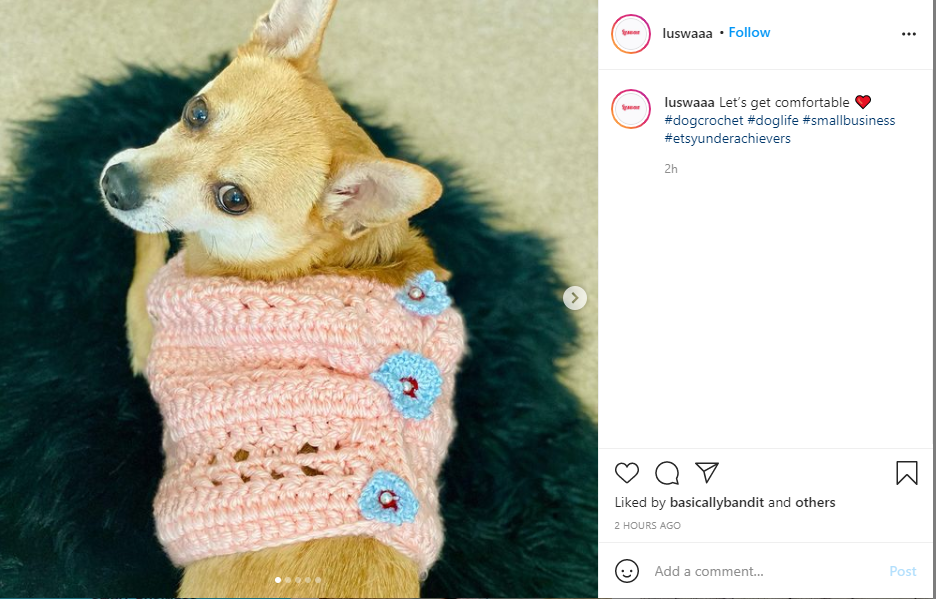 Luswaa is a small clothing brand specialised in crocheting and knitting based in the USA, owned by a Nepali national.
This startup offers varieties of knitted and crochet products such as key chains, neck warmers, mittens, hair ties, beanies and dog crochets and sweaters as well.